This post contains affiliate links.
The summer blockbuster hit, Disney•Pixar's Finding Dory, swims home just in time for the holidays on Blu-ray 3D™, Blu-ray, DVD and On-Demand on November 15. Viewers can watch Dory's hilarious and heartwarming quest to find her family and continue the underwater adventure with hours of immersive bonus features. The film's playful and plentiful bonus offerings include "Piper," the theatrical short film starring an irresistible sandpiper hatchling; an all-new mini short featuring interviews with Dory's pals from the Marine Life Institute; a behind-the-scenes look at the most challenging character Pixar has ever created; never-before-seen deleted scenes, including a digital exclusive featuring the Tank Gang from "Finding Nemo" who make it their mission to get Marlin and Nemo to the Marine Life Institute; and much, much more.
My husband and I took our young daughters to see this movie in theaters when it came out and we all really enjoyed it! I remember going to see Finding Nemo in theaters when I was in college, so there was a bit of nostalgia there. There was something really special about getting to share the experience with my girls. Of course we knew that we would have to pick up a copy when it came out on Blu-ray and so we were thrilled to get an advance copy. I cannot stress enough how much of a must have this is! The bonus features are incredible – and so much fun! It is well over 2 hours and we all loved watching it.
If you haven't seen the movie at all yet – what are you waiting for? I warn you though, have tissues on hand. It is heartwarming, funny, and charming – all wrapped in to one. I mean, what else do you expect from Disney•Pixar? I can promise you, you will fall in love with baby Dory the second you see her!
Synopsis
From the Academy Award®–winning creators of Disney•Pixar's "Finding Nemo" (Best Animated Feature, 2003) comes an epic undersea adventure filled with imagination, humor and heart. When Dory, the forgetful blue tang (Ellen DeGeneres), suddenly remembers she has a family who may be looking for her, she, Marlin (Albert Brooks) and Nemo (Hayden Rolence) take off on a life-changing quest to find them … with help from Hank, a cantankerous octopus; Bailey, a beluga whale who's convinced his biological sonar skills are on the fritz; and Destiny, a nearsighted whale shark. Bring home the movie overflowing with unforgettable characters, dazzling animation and gallons of bonus extras.
Bonus features include*:
Blu-ray 3D, Blu-ray & Digital HD:
Theatrical Short: "Piper" – A hungry sandpiper hatchling ventures from her nest for the first time to dig for food by the shoreline. The only problem is that the food is buried beneath the sand where scary waves roll up onto the shore.
Marine Life Interviews (All-New Mini Short) – Meet the inhabitants of the Marine Life Institute as they remember our favorite blue tang.
The Octopus That Nearly Broke Pixar – Pixar's "Team Hank" unravels the challenges, frustrations, and rewards of bringing to life the studio's crankiest and most technically complicated character ever.
What Were We Talking About? – This piece showcases the complex routes Dory's story took as the filmmakers worked to construct a comprehensive narrative involving a main character with short-term memory loss.
Casual Carpool – What's it like to commute with the voices of Marlin, Charlie, Bailey and Hank? Join "Finding Dory" writer/director Andrew Stanton as he drives Albert Brooks, Eugene Levy, Ty Burrell and Ed O'Neill to work.
Animation & Acting – How do you create a connection between a human audience and a fish? This behind-the-scenes look behind the curtain examines the process of constructing believable performances through a unique collaboration between the director, voice actors and animators.
Creature Features – The cast of "Finding Dory" share cool facts about the creatures they voice in the film.
Deep in the Kelp – Disney Channel's Jenna Ortega guides us on a research trip to the Monterey Bay Aquarium to show how far the "Finding Dory" crew went to make Dory's world feel real.
Skating & Sketching with Jason Deamer – "Finding Dory" character art director Jason Deamer talks about how he got to Pixar, how he draws the characters in the film, and how falling off a skateboard teaches you lessons you can use in art and life.
Dory's Theme – A spirited discussion among the composer, music editor and director of "Finding Dory" about the musical elements that shape Dory's quirky and joyful theme.
Rough Day on the Reef – Sometimes computers make mistakes. Here you'll see some of the funny, creepy and just plain bizarre footage the crew encountered while making "Finding Dory."
Commentary – Director Andrew Stanton, co-director Angus MacLane and producer Lindsey Collins deliver their personal perspective on "Finding Dory."
Deleted Scenes (introduced by director Andrew Stanton)

Losing Nemo – While watching the stingray migration, Dory starts to follow two fish that remind her of her parents, leaving Nemo all alone.
Little Tension in Clown Town – In this alternate version of the film, Dory tries to "follow her fins" to her parents, but ends up in a strange place with even stranger fish fashion.
Dory Dumped – In this early version of the story, Dory's parents had short-term memory loss as well.
Sleep Swimming – Dory begins to talk and swim in her sleep, revealing what seem to be clues to her past.
Meeting Hank – Wandering the Marine Life Institute's elaborate pipe system, Dory happens upon the abode of Hank the cranky octopus.
The Pig – Frantically navigating the pipes of the Marine Life Institute in search of her parents, Dory crosses paths with a terrifying cleaning device.
Starting Over – Director Andrew Stanton presents four different versions of the movie's opening scene to illustrate the filmmakers' search for the best way to introduce Dory's backstory and to connect this new film to "Finding Nemo."
Tank Gang (Digital exclusive) – After a close encounter with a squid leaves them separated from Dory, Marlin and Nemo unexpectedly meet up with the Tank Gang from "Finding Nemo," who make it their mission to get to the Marine Life Institute … by any means necessary.

Hidden Seacrets of Finding Dory (Digital exclusive) – Take a deep dive to catch secret Easter Eggs throughout the movie. And just like Hank, they're hidden in plain sight.
DVD:
Theatrical Short: Piper & Commentary
HANK'S FUN FACTS
LUCKY NUMBER SEVEN – When designers were working on Hank, the cantankerous octopus in "Finding Dory," they created tapered tentacles for the cephalopod. The tentacles were modeled separately from the body, but when they tried to attach them, only seven would fit. Filmmakers later decided that it made sense that Hank would have an affliction, so they worked it into the script.
350 suckers are found on Hank: 50 suckers on each of his seven arms.
11,041 rigging prims were created just for Hank's simulation (the average character requires around 20).
118 weeks were required of the team of technical directors who were responsible for building and articulating Hank.
22 weeks were spent shading Hank to give him extra texture and color, as well as making it possible for him to camouflage himself. (An average character takes less than eight weeks.)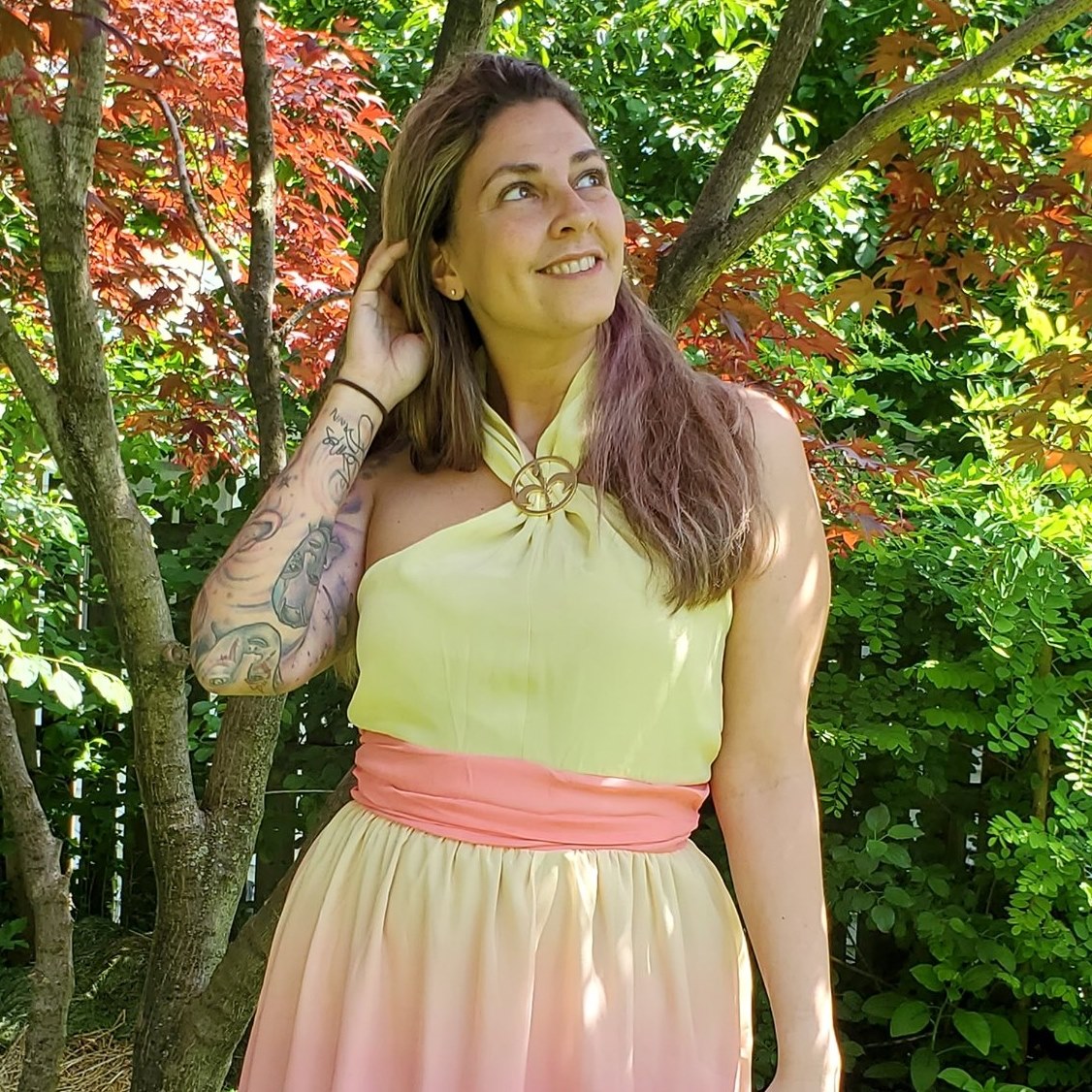 Tessa Smith is a Rotten Tomatoes Tomatometer-approved Film and TV Critic. She is also a Freelance Writer. Tessa has been in the Entertainment writing business for almost ten years and is a member of several Critics Associations including the Critics Choice Association, Hollywood Critics Association, and the Greater Western New York Film Critics Association.