This post was made possible thanks to Fox Home Entertainment Insiders.
Starting school is a tough time for kids – and parents as well. My daughter has been going to preschool for two years (one year was a pre-preschool program) but I am not ready for her to be gone all day long. We are used to 2.5 hours a day – not 6.5 – which is what she will be doing at Kindergarten this year. I have been spending as much time as possible with her this summer since I know the first few months of school will be busy and I just won't be getting the time with her I am used to. Thanks to Peppa Pig, I have some great tips to share with my daughter about starting school. Hopefully they will help calm her nerves and create fun times at school and not just nervous ones.
Thanks to Fox Home Entertainment Insiders, we were able to host a Peppa Pig Pack Up For School Party! We were sent Peppa Pig coloring books, crayons, Peppa Pig Sunny Vacation DVD, Peppa's School Day book, Sandwich Bags, Lunch Boxes, Notebooks, and even Peppa and George plushes! These items were just what my daughter needed to get excited for school. I have sensed that she has been nervous (honestly, some of my nervousness is probably rubbing off on her). She has told me that she cannot wait to help me pack lunches using her Peppa Pig box – and she is excited to show it to everyone at her new school.
Everyone is loving coloring these amazing @PeppaPigUS coloring books. #PeppaPacks #PeppaPigDVD @FHEInsiders #ad pic.twitter.com/YtWAZILofX

— Tessa Smith – Mama's Geeky (@MamasGeeky) August 7, 2016
The coloring books that we got are awesome. They come with twist crayons and my daughters loved coloring in them. There is even a full page of stickers! I plan to make coloring a page an after school routine for my daughter to help her unwind when she gets home before she starts her homework. We had some friends over to help us celebrate Back to School with Peppa Pig and I set up the front table with their goodies. We then watched a few of the peppisodes that are on the new Peppa Pig Sunny Vacation DVD. The rest of the time was spent coloring and checking out the other stuff we were given.
The front table set up for our guests to arrive to our #PeppaPacks Party! #PeppaPigDVD @FHEInsiders #ad pic.twitter.com/qxHutaAXXC

— Tessa Smith – Mama's Geeky (@MamasGeeky) August 7, 2016
I still can't believe that my baby girl will be off to Kindergarten in just a few short weeks! If you have a little one that is off to school in the fall, print out these fun Peppa Pig activity pages to get them ready (and to spend just a little bit more one on one time with them).
Download Here —–> Peppa Pig Animal Activity Sheet
Download Here —–> Peppa Pig Color By Number
Download Here —–> Peppa Pig Counting Sheet
Download Here —–> Peppa Pig Word Tag
Connect with Peppa Pig on Social Media:
Facebook: https://www.facebook.com/OfficialPeppaPigUS
Twitter: https://twitter.com/PeppaPigUS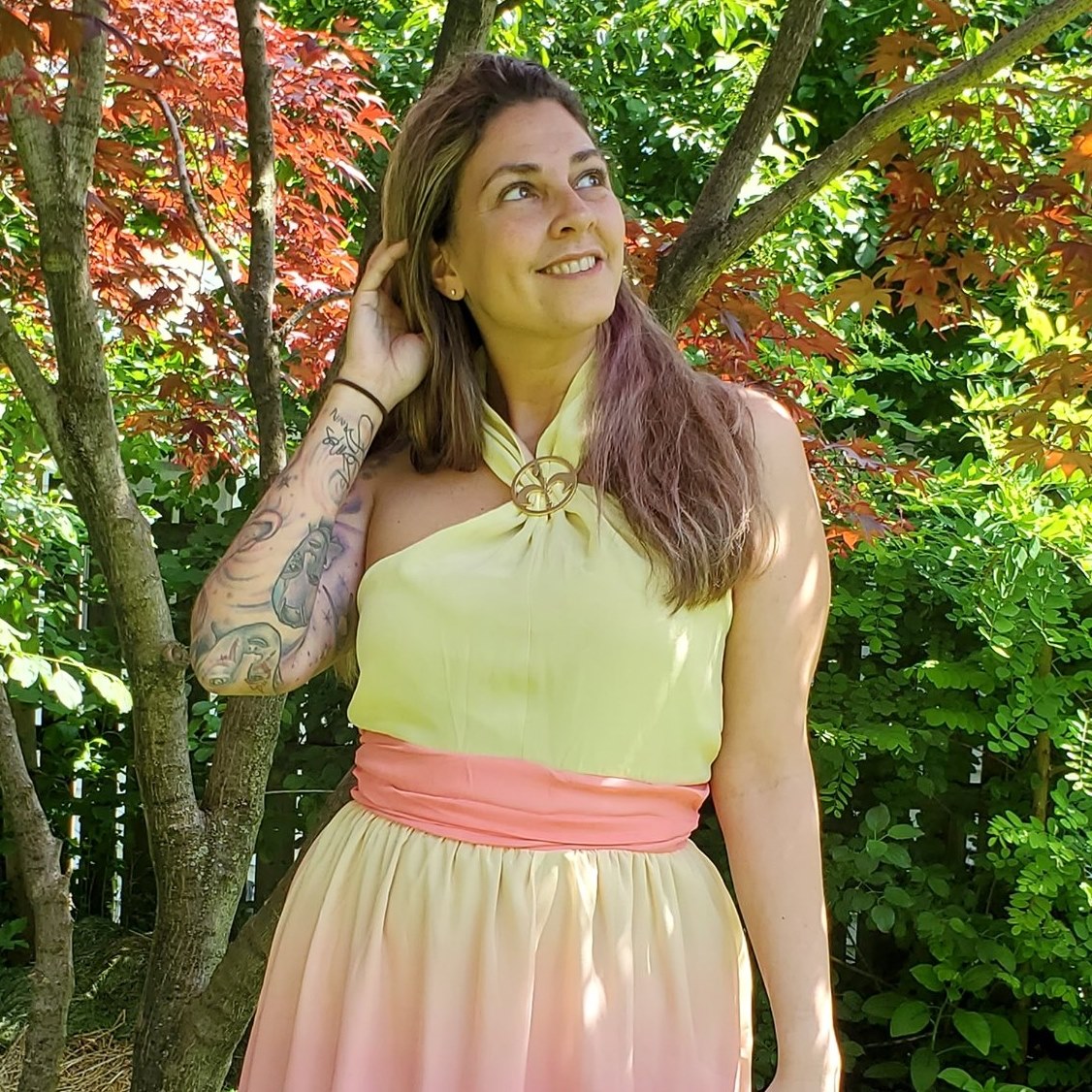 Tessa Smith is a Rotten Tomatoes Tomatometer-approved Film and TV Critic. She is also a Freelance Writer. Tessa has been in the Entertainment writing business for almost ten years and is a member of several Critics Associations including the Hollywood Critics Association and the Greater Western New York Film Critics Association.