Disclosure: As LeapFrog Mom Ambassador, I receive products, promotional items and educational material to use and share as I see fit. However, any opinions expressed by me are honest and reflect my actual experience.
Last Christmas my father purchased a LeapTV for my young daughters. They were 2 and 3 at the time and it was the perfect gift. They still play it – and will continue to play it for many years to come. One of their favorite games is the Jake and the Neverland Pirates game because they like to clear the smoke of the volcano. They were beyond thrilled to find this under the tree and at it's brand new price point of just $59.99 – I know your kids will love it too! My daughters literally jumped up and down when they unwrapped it – and have played it nearly every day since (Yes! Even a year later!) – talk about an investment.
I personally love the LeapTV gaming system because it is designed with little ones in mind. The games are tailored perfectly toward them, and it makes them get up and move. No more sitting on the couch playing video games – with the LeapTV my girls are running, jumping, digging for treasure, racing, and so much more. Whenever I get in there to play with them, I am breaking a sweat and getting a great workout.
LeapTV features today's most popular kids' characters, games adapt to each child's level – starting with age and then automatically adjusting the learning for just the right challenge. I love this because I have profiles for each of my daughters. This is great because my youngest daughter can learn at her level and not have things too difficult if she is trying to play at her sister's level. With a library of 100+ LeapFrog educator-approved game cartridges, game downloads, and videos – kids will never run out of fun!
Purchase the LeapTV at the new low price point of $59.99 here!
Must-have Games for the LeapTV
Blaze and the Monster Machines
Race towards victory with 15 monster truck-size adventures. Playing solo or with a friend, use body motion and science, technology, engineering and mathematics (STEM) skills to join Blaze and AJ on the most super-duper stunt track in Axle City. This game is perfect for ages 3-5 years old. Children will use number recognition, physical science, problem solving, and simple machines knowledge to help Blaze and his friends build a super-duper stunt track and leave the competition in the dust!
My daughters love watching Blaze and the Monster Machines so you can imagine their excitement when they got to actually help them out with several missions! They especially love how the controller becomes a virtual steering wheel to help them outmaneuver obstacles. They also use the pointer to collect ramps, loops, and straightways to fill in missing track sections. Purchase here.
Mr. Pencil Presents Doodle Craft
Create a unique and ever-changing world. Build and customize buildings, and go on creative quests to unlock and explore 5 different neighborhoods. Share a world with a friend or make separate islands! The learning adapts to each player's level for just the right challenge. In this game, kids will craft, explore, and customize their very own world – the ultimate island destination. This game is designed for children ages 4-7 years old.
My girls love creating islands with this game! They earn blueprints to construct exciting buildings and then customize each one to bring the island to life. They unlock new art tools along the way to add paint, patterns, doors, windows, glitter, stickers and more. Even my 3 year old is pretty good with it – but my 4 year old really excels at this game. As children navigate the island, they will encounter inhabitants who need their help and go on quests. My 3 year old's favorite part is using the body motion to grab and sort objects while my 4 year old likes to find hidden objects and locations. I love that they can play together or on their own. They each have their separate islands and drop in to "visit" each other now and then! Purchase here.
Letter Factory
Take a wild train ride through the Letter Factory. Bend, twist, bop and pop to explore letters and build words with Letter Factory which is designed for children ages 3-5 years old. In this game, kids play mini-word games at every stop to learn the name, shape, and sound of every letter as well as build words and customize and alphabet book. As the girls ride the rails to each station in the Letter Factory, they catch letters and hidden objects along the way. In multiplayer mode – they can team up and do this (and trust me, my girls love playing this part together).
My girls are huge fans of Tad and Lily thanks to their LeapPad & LeapFrog Epic. They have been playing games with them and watching their videos for years, so they were thrilled to be able to take their fun to the big screen. I love how each stop has many different ways for them to learn letter recognition, spelling, and more – they even get to practice writing their letters with the pointer! My 4 year old loves the dancing fame where they have to move and tap to find upper and lowercase letters that are ready to ship. Purchase here.
Frozen
Enjoy an enchanted celebration throughout Arendelle with Anna, Elsa and Olaf. Children use mathematics skills in active game play to toss snowballs, create beautiful ice sculptures, collect magical snowflakes and trace a path on the ice rink. I am sure you guys can guess how much my daughters love Frozen, so of course this game is a huge hit in our house. There are 5 fun-filled games that they can play together or on their own. Children use their skills like counting, addition, subtraction, place value, shape recognition, and number sequencing to join in a fun celebration throughout Arendelle.
Both of my girls LOVE the part where they toss snowballs at Olaf in the dunking booth – and I must admit, I do too! The girls look so cute twisting and twirling to create teh correct number sequence and to select the correct 2D and 3D shapes that Elsa needs in order to magically create ice sculptures. This game is perfect for any Frozen fan! Purchase here.
These are just a few of the many games featuring beloved characters for the LeapTV. Browse the rest of LeapFrog's LeapTV games and accessories here.
Connect with LeapFrog on Social Media here:
Facebook: https://www.facebook.com/LeapFrog
Twitter: https://twitter.com/LeapFrog
Instagram: https://instagram.com/leapfrogofficial/
Pinterest: https://www.pinterest.com/leapfroginc/
YouTube: https://www.youtube.com/user/LeapFrogOfficialSite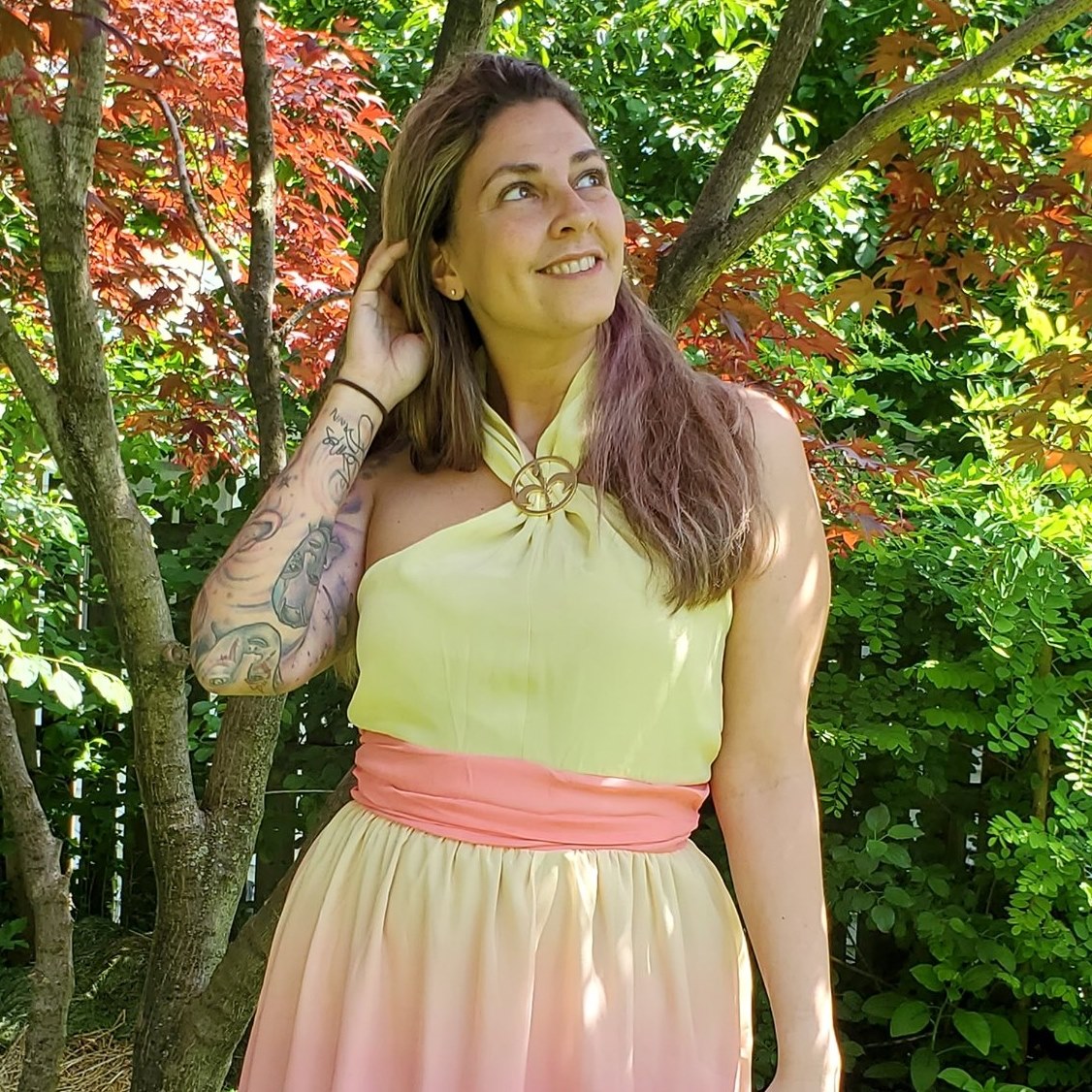 Tessa Smith is a Rotten Tomatoes Tomatometer-approved Film and TV Critic. She is also a Freelance Writer. Tessa has been in the Entertainment writing business for almost ten years and is a member of several Critics Associations including the Hollywood Critics Association and the Greater Western New York Film Critics Association.