Naked Mole Rat Gets Dressed: The Underground Rock Experience is an entertaining musical for families, that also teaches important lessons.
For families that are looking for something enjoyable to watch together, Naked Mole Rat Gets Dressed: The Underground Rock Experience comes to Cartoonito on HBO Max on June 30th and it is the perfect choice. This one hour long special is a musical adventure with an incredible cast. It features the voices of Jordan Fisher, Yvette Nicole Brown, Kate Micucci, Kevin Michael Richardson, and Carol Kane.
Young viewers will be captivated right from the start thanks to an epic rock ballad that is about how proud naked mole rats are to be naked. Young kids will probably be giggling through most of it, but it really is an enjoyable, toe-tapping, song. It isn't the only one either. They pack quite a few catchy tunes into just sixty minutes, ones that kids will have stuck in their heads for days.
When it comes to the story, it is based on the best selling book by Mo Willems and sold-out theatrical rock experience, and it is a whole lot of fun. These books are beloved by children and parents of all ages, and you just might see a character or two that you recognize pop up in this special.
From a parenting perspective, there are some moments where you might zone out, but we promise your children won't. This is meant to be entertaining from start to finish for the little ones, but something the whole family can enjoy. And that is exactly what it is.
Being just an hour long and packed with music helps with the pacing, and makes the special fly by. It doesn't feel like an hour, not really. The wonderful cast and humor that will make both children and parents chuckle creates a must see viewing experience.
Rating: 3 out of 5
About Naked Mole Rat Gets Dressed: The Underground Rock Experience
Calling all rock stars, fashion icons and naked mole rat lovers! Mo Willems' fan-favorite Naked Mole Rat, Wilbur J. Mole Rat, Jr., will emerge from his underground tunnel for a stunning CGI-animated hour of "underground" music and comedy, Thursday, June 30, on Cartoonito on HBO Max for Naked Mole Rat Gets Dressed: The Underground Rock Experience! The special will also debut later on Cartoonito on Cartoon Network to knock your socks ON as it reminds us that authenticity is the best accessory.
Based on Willems' New York Times best-selling picture book, Naked Mole Rat Gets Dressed (Hyperion) and sold-out theatrical rock experience (Seattle Children's Theater, The Alliance Theater, and venues across the nation), this animated rock opera strikes a power chord about accepting others.
The musical event is accessorized by a fun and funny tale about a sensitive, curious and rockin' Naked Mole Rat named Wilbur (voiced by Jordan Fisher) who "scandalously" decides to (gasp!) get dressed! The message of authenticity and accepting others are in perfect harmony with Cartoonito's Humancentric Learning Framework. Find out what happens when Wilbur's newfound love of rocking outfits rocks Naked Mole Rat society to its core.
Additional voice cast members include Yvette Nicole Brown as Grande, a member of Mole Rat society's popular crowd and front mole of the Tunnel's Rock Band "The Mole-ing Stones"; Kate Micucci as Tall, a rule-follower with a heart of gold; Kevin Michael Richardson as Venti, a big lug that needs just two things in life: rocking out with his bandmates and being stark raving naked!; Carol Kane as Grand-Mah, the larger-than-life-but-smaller-than-expected matriarch of the Mole Rat society; Ron Funches as Les Pants, the Weather Mole; Thomas Lennon as Stark Naked, the Newscaster; and Jenna Ushkowitz as a jammin' Secret Service Mole.
Willems and Mr. Warburton co-wrote the script with original tunes by Willems (lyrics) and Deborah Wicks La Puma (music). Willems and Mr. Warburton executive produce alongside Stampede Ventures' Greg Silverman and Jay Judah, with OddBot Animation Studios serving as animation house. Megan Alrutz is producer on behalf of the Mo Willems Workshop. Songs are produced by Dan Petty, Doug Petty, and Michelle Lewis.
Naked Mole Rat Gets Dressed: The Underground Rock Experience
comes to Cartoonito on HBO Max Thursday, June 30.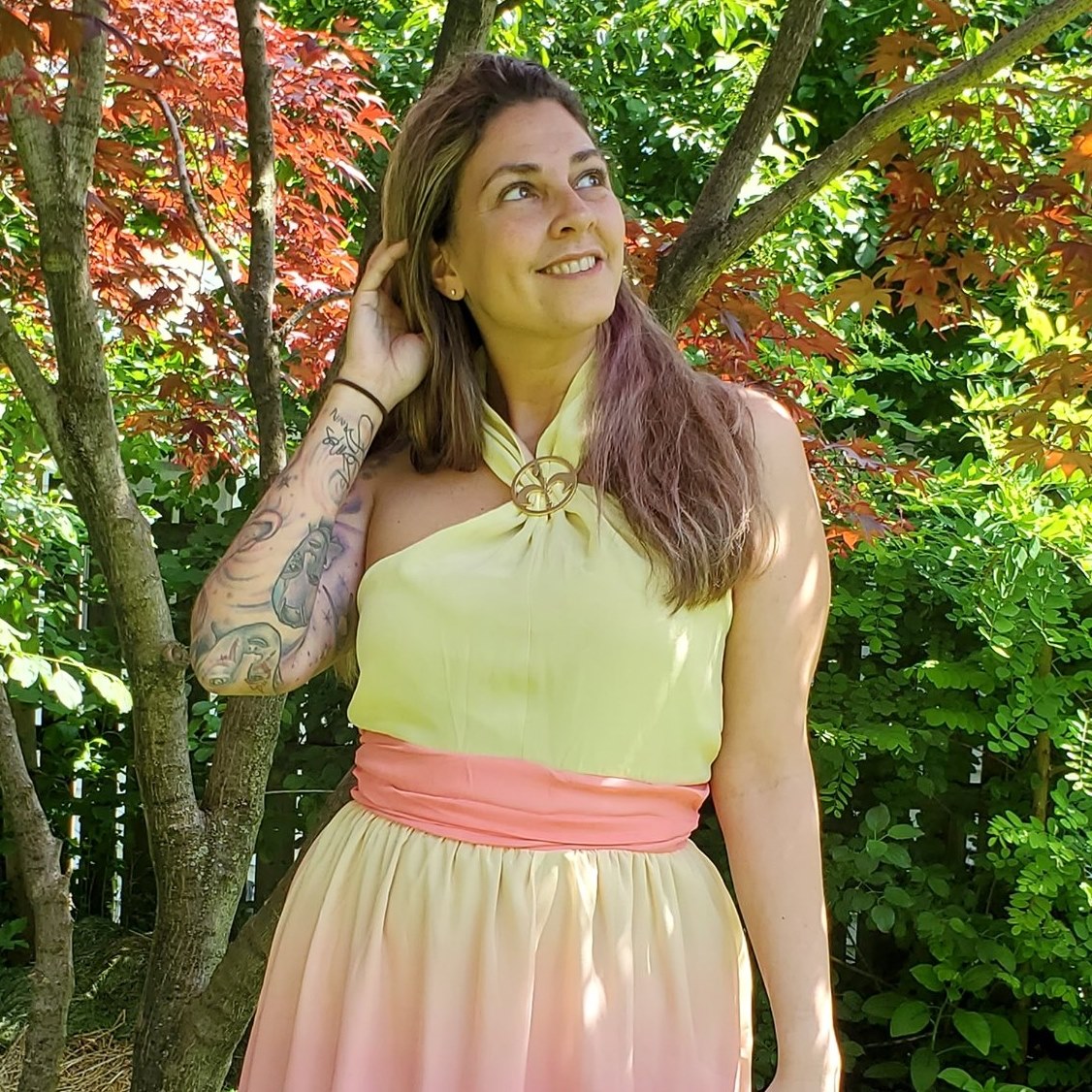 Tessa Smith is a Rotten Tomatoes Tomatometer-approved Film and TV Critic. She is also a Freelance Writer. Tessa has been in the Entertainment writing business for almost ten years and is a member of several Critics Associations including the Critics Choice Association, Hollywood Critics Association, and the Greater Western New York Film Critics Association.