In this interview, Joey King discusses getting her hands dirty with stunts and massive action sequences in Hulu's The Princess.
Hulu's The Princess is not at all what the title suggests. It isn't about a typical princess. Instead, it follows the story of a nameless fighter who is so much more than that. When she refuses to marry a man she barely knows for the benefit of the kingdom, she is kidnapped by his guards with the intent to force her to do so.
What follows is ninety minutes of badass fighting sequences as she proves to them, and herself, exactly who she is.
Joey King Gets Her Hands Dirty In The Princess
Joey King stars as the nameless princess in this movie, and when asked what drew her to the project, she says the fact that she was terrified of it. The script for The Princess, which was actually a bit different than what they ended up shooting, was 96 pages. Something like 92 of those were action sequences.
King has never done action to this extent before, and she has never been in the nitty gritty of it all. This thought excited, but also terrified her. Right before training for the film started she had wrist surgery. She also has a bad hip. But it was her friends and family that pushed her to do this movie, telling her that she could pull it off, and helped to boost her confidence.
Director Le-Van Kiet says that they planned for a stunt team to do most of the princess' fight scenes, but Joey came prepared and eager. "She did it even better than the stunt person." Kiet says.
Joey King explains this was because of the team working on the film. "They all lifted me up and made me feel like I could do it." Even though she didn't whole heartedly believe in herself because she had never done anything like this before, they did. Her two stunt doubles and her became great friends, and they encouraged her to do as much of the stunts on her own that she wanted to.
King learned that the training for a film like this is for more than just getting your form down. She explains that when you get hurt while training, it helps you not be shy when you film. "You can't be afraid of it or anticipate it — you have to go full throttle. You're learning how to not be scared."
For King, the most challenging scene to film was a scene in the woods with Veronica Ngo, who plays her mentor in the film. She claims she learned a lot for Ngo, and could still learn a lot more from her. This scene is a flashback sequence of the two women fighting together, and King expresses that she doesn't think they stopped fighting for twelve hours straight.
Because of the camera set up, they didn't cut, they would just roll right into the next take. "I was wearing leather pants and I think I lost five pounds of water weight that day. That was a hard day, but it was also the best day. I love our choreography. It was a joy to do it."
Veronica agrees that scene was also the most challenging for her. She is always very stressed and concerned when fighting opposite another actress, versus a stunt person. "It's better and easier for me to fight with a stunt person because they can take a lot and I can unleash on them. Fighting with another actress gives me stress, but Joey came in ready to go. I'm super proud of how we pulled it out. The scene is amazing."
Ngo also points out that the camera they used meant there were a lot of wide shots, showing off both actresses. Because of this it was impossible to use body doubles. So what viewers see in that shot is both Joey and Veronica.
While filming that scene, Joey actually hurt Veronica's finger pretty badly with a sword. It was bleeding everywhere and Kiet says it looked like she was in a brawl. But Veronica never complained, and he told Joey that this sort of thing happens when filming an action movie. King admits she still felt really guilty about it.
So would she ever want to do another action film like his? King admits that she fell in love with martial arts and learning how to fight when filming The Princess. She wouldn't shy away from a movie that has action elements in the future. "I would be happy to get my hands dirty [again]." King explains, as she also confesses that The Princess made her feel empowered and gave her a new confidence in herself.
Joey King's favorite scene in The Princess is the staircase fighting sequence, but it wasn't easy to master. "The shooting of the staircase scene was heavily anticipated before we even shot it. Every day there was a little bit of staircase training because it was such a huge sequence." King says.
She lets us know that there a separate set that was a replica of the staircase outside so that they could train in it. She also says that she became friends with the stuntmen she was working with, which made her experience less scary and more fun. It also helped her to bring her A game because she saw how fully they were committing to the fight, and she knew she had to as well.
King says The Princess is a story about an underdog who is overwhelmed and tired, and doesn't know if she can pull off her escape. She hopes that viewers walk away from the film with one thing – "no matter how strong or loud your self doubt is, you can come out on top."
The Princess will be streaming exclusively on Hulu July 1st.
About The Princess
A Hulu Original, "The Princess" is an action-packed fight to the death set in a fairy tale world directed by Le-Van Kiet ("Furie") and starring Emmy Award® nominee Joey King ("The Act," "The Kissing Booth") as a skilled and formidable young royal.
When a beautiful, strong-willed princess refuses to wed the cruel sociopath to whom she is betrothed, she is kidnapped and locked in a remote tower of her father's castle. With her scorned, vindictive suitor intent on taking her father's throne, the princess must protect her family and save the kingdom.
The film also stars Dominic Cooper ("Preacher"), Olga Kurylenko ("Black Widow") and Veronica Ngo ("The Old Guard"). Directed by Le-Van Kiet ("Furie") and written by Ben Lustig & Jake Thornton ("Winter's Knight," "Final Fantasy"), "The Princess" is produced by Neal H. Moritz (the "Fast and Furious" franchise), Toby Jaffe ("Total Recall") and Derek Kolstad ("John Wick"), with Joey King and Guy Riedel serving as executive producers.
The Princess is now streaming on Hulu.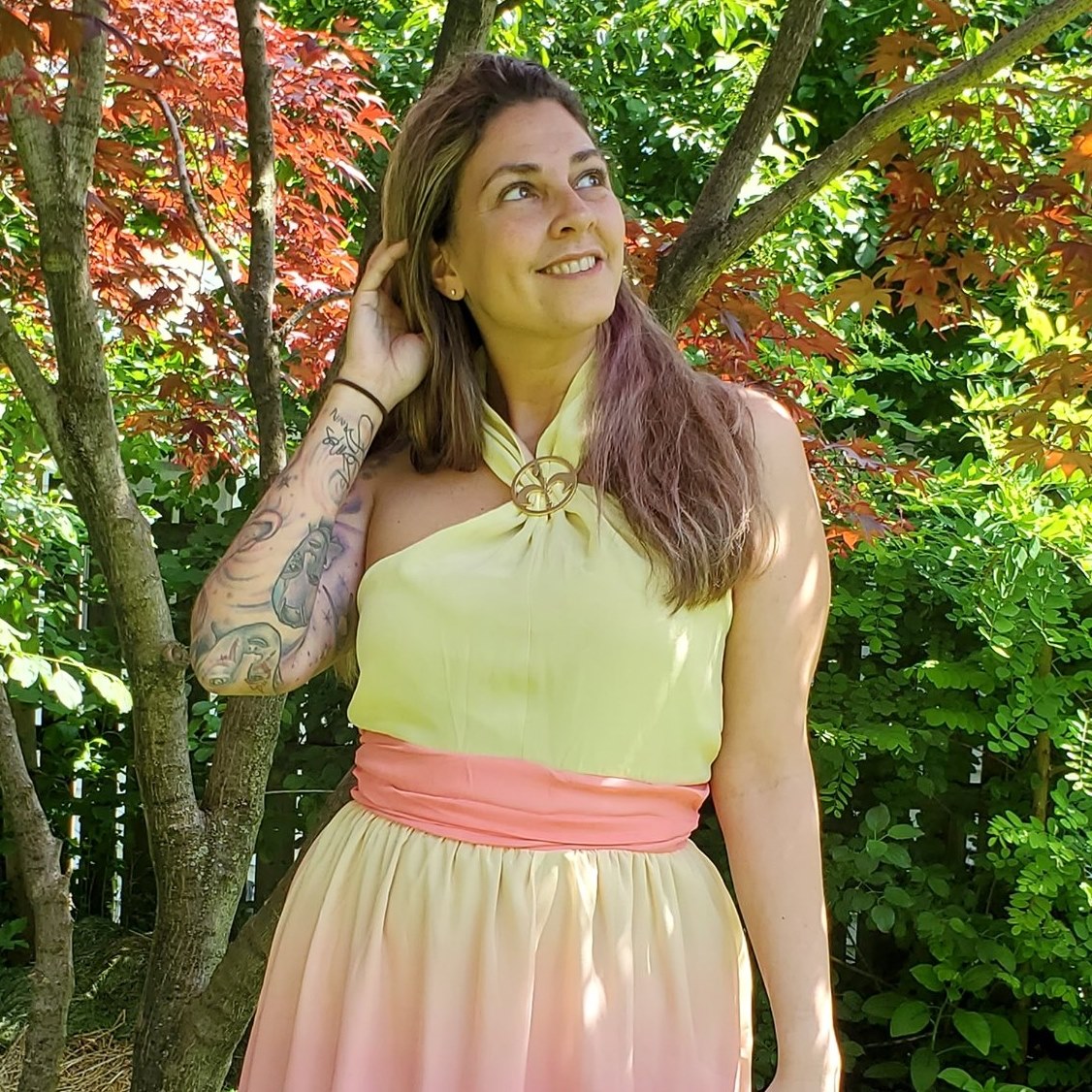 Tessa Smith is a Rotten Tomatoes Tomatometer-approved Film and TV Critic. She is also a Freelance Writer. Tessa has been in the Entertainment writing business for almost ten years and is a member of several Critics Associations including the Critics Choice Association, Hollywood Critics Association, and the Greater Western New York Film Critics Association.