Moon Knight Director Mohamed Diab reveals that Ethan Hawke signed on without reading the script — something he hadn't done in 35 years.
During the Moon Knight press conference, Director of episodes 1, 3, 5, and 6, Mohamed Diab revealed that he was extremely thankful for both Oscar Isaac (who plays Moon Knight / Steven Grant / Marc Spector / Mr. Knight) and Ethan Hawke (who plays the villain of the story, Arthur Harrow). Specifically though, he wanted to thank Ethan Hawke for trusting them, because he signed on without reading the script — something he hasn't done in 35 years.
"Everyone sees him as this great, legendary, independent film actor, and joining the superhero world is something big." Diab explains. Isaac was the first to approach Hawke to join the cast, and then Diab joined in with the pitch, but it was Diab who asked him to please not read the script. "Not that the script is bad, but when you work with him, you have to get from him. I think Harrow is his son, in a way, it's a ping pong between us all but definitely his son. So to trust us and sign without [reading the script] — he told me this was the first time in 35 years that he signed something without reading a script. And he did it. Thank you for your trust."
Ethan Hawke humbly accepts the thank you, but opts to further elaborate himself. "The one thing I wouldn't want this whole conversation to go by without saying is that in my whole experience, usually when there's a huge budget, there's a tremendous amount of fear. And the people in charge are incredibly controlling, and creativity is reduced. In my entire experience, with you Grant [Curtis] and with Marvel, it's the opposite of that."
Hawke says that Marvel has translated their success into confidence, and that they allow their actors to be creative. He compares it to a kitchen — yes, they are going to cook in Marvel's kitchen, but if they stay in Marvel's kitchen, they can do what they want. "There was a lot of playfulness and a lot of willingness to fail and a lot of willingness to have bad ideas. Because you can't find a great idea if we don't say some dumb ones and make mistakes."
Hawke adds that he sensed it from Isaac immediately, that there was a huge passion to contribute to the project. "When an actor has a strong hit on a character, when they have something they want to contribute and you follow it, good things happen. And Oscar had a hit on this guy, on DID, on how it could be useful, and that combined with the architecture we had already, that's what collaboration is."
Marvel is always willing to allow the whole team to contribute and to collaborate, and for the story to evolve. Hawke says that is what he was told would happen, but you never know. Sometimes people tell you something and it doesn't play out that way. Which is why you don't sign without reading a script. "But I'm really glad I did because I think it's better because of the way it evolved." he closes with.
To which Oscar Isaac jokingly adds, "Moral of the story, never read the script."
About Moon Knight
The series follows Steven Grant, a mild-mannered gift-shop employee, who becomes plagued with blackouts and memories of another life. Steven discovers he has dissociative identity disorder and shares a body with mercenary Marc Spector. As Steven/Marc's enemies converge upon them, they must navigate their complex identities while thrust into a deadly mystery among the powerful gods of Egypt.
"Moon Knight" stars Oscar Isaac, Ethan Hawke and May Calamawy. Mohamed Diab and the team of Justin Benson & Aaron Moorhead directed the episodes. Jeremy Slater is the head writer, and Kevin Feige, Louis D'Esposito, Victoria Alonso, Brad Winderbaum, Mohamed Diab, Jeremy Slater and Oscar Isaac are the executive producers. Grant Curtis, Trevor Waterson and Rebecca Kirsch serve as co-executive producers.
Moon Knight streams exclusively on Disney+ starting March 30th.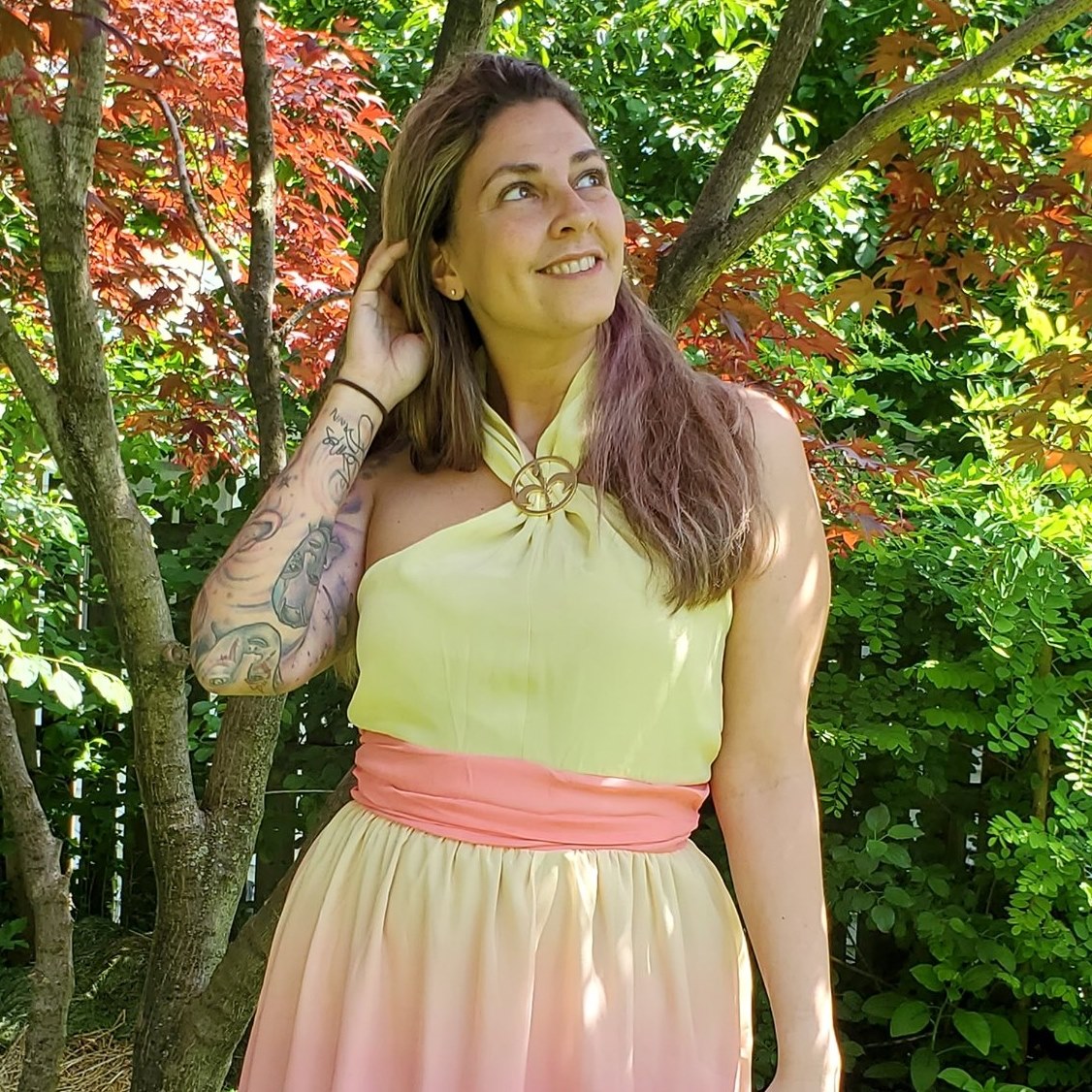 Tessa Smith is a Rotten Tomatoes Tomatometer-approved Film and TV Critic. She is also a Freelance Writer. Tessa has been in the Entertainment writing business for almost ten years and is a member of several Critics Associations including the Critics Choice Association, Hollywood Critics Association, and the Greater Western New York Film Critics Association.