The Righteous Gemstones Season 2 expands on the humor of season 1, while adding in more twists and turns that audiences won't see coming.
The Righteous Gemstones fans have been eagerly awaiting a season 2 and the time is finally here. This new season kicks off on HBO and HBO Max January 9th and it is well worth the wait. This season has all the humor of the first season, but raises the stakes. If you thought the family drama was nuts last season, you haven't seen anything yet.
Season 2 of The Righteous Gemstones gives viewers a deeper look at Eli Gemstone, and how he came to be as beloved in the community as he is. but also explores his shady past when an unexpected old friend of his, Junior (Eric Roberts) shows up. Judy (Edi Patterson) and BJ (Tim Baltz) are now married and Kelvin (Adam DeVine) and Keefe (Tony Cavalero) are running a group of bodybuilders called the God Squad.
As for Jesse (Danny McBride) and Amber (Cassidy Freeman) they are hoping to go into business with another preacher, Lyle Lisson (Eric Andre), in building a vacation share oasis for believers. Of course it wouldn't be The Righteous Gemstones if Baby Billy (Walter Goggins) didn't come sniffing around — and you won't believe what he gets himself into this time.
Season 2 is unafraid to poke even more at the hypocrisy of the church than it did in the first season — which might seem impossible but trust me, it isn't. There are deep dark Gemstones secrets that are ready to bare their ugly heads and each one provides a lot of humor, but also suspense. With a reporter digging into that past, and eager to expose the Gemstones for who they really are, things are not looking good for these evangelicals.
John Goodman, Mr. Eli Gemstone himself, is the stand out actor of this season which is likely because so much of the focus is on him. Season 2 explores sides of him that we have not seen before, and he really gets into it. The audience will see him like they never have before as he becomes more and more broken as the season goes on.
The character development over the course of the season for everyone is captivating to watch, but it is Eli that seems to go through the most. There are several out of character moments for him that are sure to shock the audience and by the end of the season fans will barely recognize him.
The Gemstones siblings — Jesse, Kelvin, and Judy — all have their own subplots to deal with throughout the season, and while this does cause the story to sometimes feel too convoluted, these stories are entertaining and somewhat hilarious on their own.
This season is full of twists and turns — some of which are predictable but many of which will come as a surprise. There is more lavish pageantry when it comes to the performances and events that the Gemstone church puts on, which somehow never manages to cross the line from satire to offensive.
A murder mystery is also afoot during The Righteous Gemstones Season 2 but unfortunately not only is the culprit obvious early on, the rest of the story overshadows the crime time and time again. One or two more episodes could have fleshed everything out better, or perhaps a bit more editing or slightly longer episodes would have done the trick. This isn't to say the finale wasn't good, but it felt a bit unsatisfying and sudden.
In order to explore the family history, there are a lot of flashbacks focusing mostly on Eli, but also on Baby Billy, who viewers are about to hate even more than they already do. Goggins sure does know how to put on a show though, and demands attention when on screen, even if you don't want to like his character.
The overall plot of the season has a lot of branches, almost too many, and it loses its way several times. In the end it doesn't tie together as neatly as I would have liked, and feels like an abrupt ending, however it remains true to the humor of The Righteous Gemstones and even delivers some surprises amongst the predictability. Because of that, all can be forgiven.
Rating: 3.5 out of 5
About The Righteous Gemstones Season 2
Created, written and executive produced by Danny McBride (HBO's "Vice Principals" and "Eastbound & Down"), and marking his third HBO comedy series from Rough House Pictures, THE RIGHTEOUS GEMSTONES tells the story of a world-famous televangelist family with a long tradition of deviance, greed and charitable work. Season two finds our blessed Gemstone family threatened by outsiders from both the past and present who wish to destroy their empire.
THE RIGHTEOUS GEMSTONES, starring Danny McBride, John Goodman, Edi Patterson and Adam Devine, debuts its nine-episode second season with two new episodes SUNDAY, JANUARY 9 (10:00-11:25pm ET/PT) on HBO and HBO Max, followed by additional half-hour episodes on subsequent Sundays at the same time.
The Righteous Gemstones Season 2 Episode List
I Speak in the Tongues of Men and Angels – Air date: Jan 9, 2022 – As Jesse eyes a business opportunity with an Evangelical couple on the rise, the media cracks down on a fellow preacher; Eli reconnects with a figure from his mysterious past.
After I Leave, Savage Wolves Will Come – Air date: Jan 9, 2022 – After doubling-down on their efforts to invest in Zion's Landing, Jesse and Amber scramble for the cash; Eli's attempts to dodge a big-city reporter spell doom for the Gemstones.
For He Is a Liar and the Father of Lies – Air date: Jan 16, 2022 – The Gemstone siblings seek to pull back the curtain on their father's past; Eli shares a hard truth, and Kelvin grapples with an unruly God Squad.
As to How They Might Destroy Him – Air date: Jan 23, 2022 – Still reeling from their father's revelation, Kelvin and Jesse conspire to put Eli in his place; as BJ's baptism approaches, Judy clashes with her in-laws, while Baby Billy struggles with his own growing family.
Interlude II – Air date: Jan 30, 2022 – Christmas, 1993; while Eli considers a tempting offer from an old friend, Baby Billy crashes the Gemstones' celebrations.
Never Avenge Yourselves, But Leave It to the Wrath of God – Air date: Feb 6, 2022 – After surviving a harrowing attack, Jesse takes matters into his own hands; Eli attempts to make amends, while Kelvin struggles to control his flock.
And Infants Shall Rule Over Them – Air date: Feb 13, 2022 – With Eli temporarily out of the picture, the Gemstone siblings are left to quarrel over who's in charge, until some wise words help pave a way forward; as Tiffany tracks down Baby Billy, Gideon faces his future.
The Prayer of a Righteous Man – Air date: Feb 20, 2022 – As the dust settles back at the compound, Jesse, Kelvin, and Judy consider where they stand; Baby Billy reconnects with a figure from his past.
I Will Tell of All Your Deeds – Air date: Feb 27, 2022 – While the Gemstones celebrate the launch of Zion's Landing, Baby Billy faces a chance to embrace fatherhood.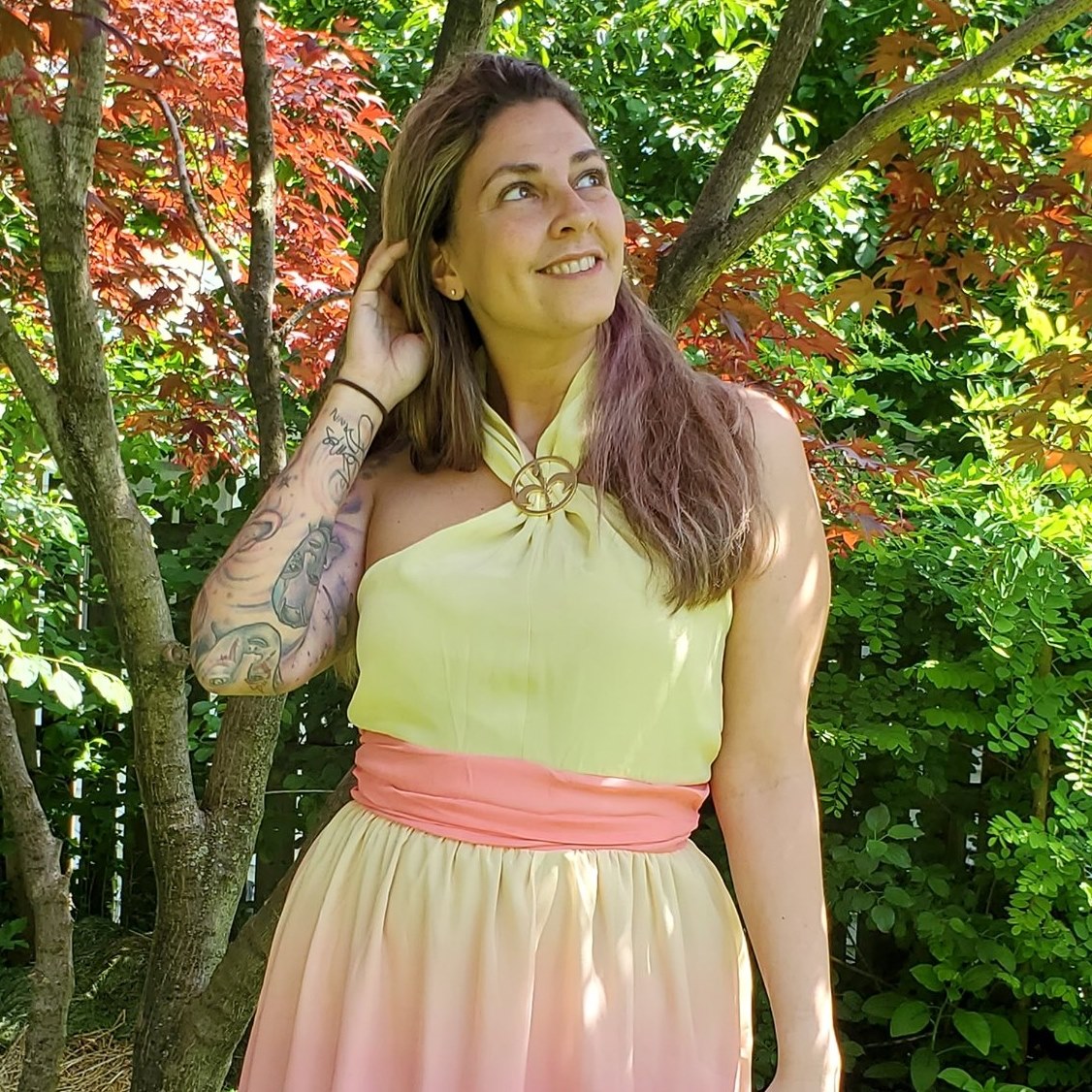 Tessa Smith is a Rotten Tomatoes Tomatometer-approved Film and TV Critic. She is also a Freelance Writer. Tessa has been in the Entertainment writing business for almost ten years and is a member of several Critics Associations including the Hollywood Critics Association and the Greater Western New York Film Critics Association.