Redeeming Love is a romantic drama that is all about redemption and forgiveness. While it is based off of a popular religious book, it is only sprinkled with faith.
Redeeming Love is a romantic drama that discusses unconditional love and forgiveness. While it is based on a religious book, and is certainly a movie of faith, it doesn't push it too far to the point that those who are not religious can't enjoy it. Some moments can get a bit risky and graphic, as well. The overall lesson here is that anyone can be forgiven — not just by God but by those they love and who love them.
This movie follows Angel (Abigail Cowen), a young prostitute, and Michael (Tom Lewis), the young man who wants more than anything to take her away from it all and give her the life he thinks she deserves. Along the way there is a lot of hardship, as well as Angel's struggle with her feelings for herself. She doesn't think she deserves happiness or love, and Michael is willing to do anything to prove to her that she is worthy of it.
As someone who is not religious at all, part of me was dreading this movie. All too often movies of faith try to shove religion down your throat, but that is not the case with Redeeming Love. Of course there are aspects of faith here, and a lot of talk about God and His forgiveness, however it is sprinkled throughout the film as to not be overbearing.
This is something I appreciated, and I know that it helped to make this movie more enjoyable for me. Those who are faith driven however, are likely to get just what they want from this movie. I have not read the book so I cannot compare it to that, but taking the length into consideration, I imagine they stayed close to the story.
Considering this is a movie about God's unconditional love and forgiveness, they do push the boundaries. Some of the scenes are far too much for a tween/teen audience — especially those that take place in the brothel. Redeeming Love is more for adult entertainment because of this.
While in the brother Angel not only has to do what she is there for, she often gets abused and beaten. Many of these scenes are so graphic that they are hard to watch. They feel just a bit too real, which speaks to how believable the film is.
The biggest problem with Redeeming Love is that it goes on far too long. I know that it is based off of a book, so it is trying to hit all the major plot points, but the back and forth of will she or won't she only gets annoying and redundant over time. For this movie to clock in at over two hours is completely unnecessary.
There is certainly a way that this could have been edited down, which would in turn allow for smoother pacing. It seems to be on trend now to have a movie last over two hours, and very rarely is this needed to tell the complete story.
Overall, Redeeming Love is an interesting love story. More than likely viewers will be rooting for Angel, even though she has a shady past. After all, we learn that it isn't her fault she ended up where she did. While this movie is far too long, and certainly has some pacing issues in the middle, it does have some important lessons to share with the world.
Cowen and Lewis have great chemistry together, and their relationship seems to grow in a real and believable way. They both help Redeeming Love to be a better movie, however it is Cowen that truly shines and steals the show every time she is on screen.
Redeeming Love is full of drama and romance, and just a touch of faith to allow both religious and non-religious viewers to enjoy it.
Rating: 3 out of 5
About Redeeming Love
REDEEMING LOVE is a powerful and timeless love story that takes place against the backdrop of the California Gold Rush of 1850. The story centers on Angel (Abigail Cowen), who was sold into prostitution as a child. She has survived through hatred and self-loathing, until she meets Michael Hosea (Tom Lewis) and discovers there is no brokenness that love can't heal.
The story reflects the redemptive power of unconditional and sacrificial love with characters and circumstances relevant to the contemporary world.
Watch Redeeming Love exclusively in theaters beginning January 21.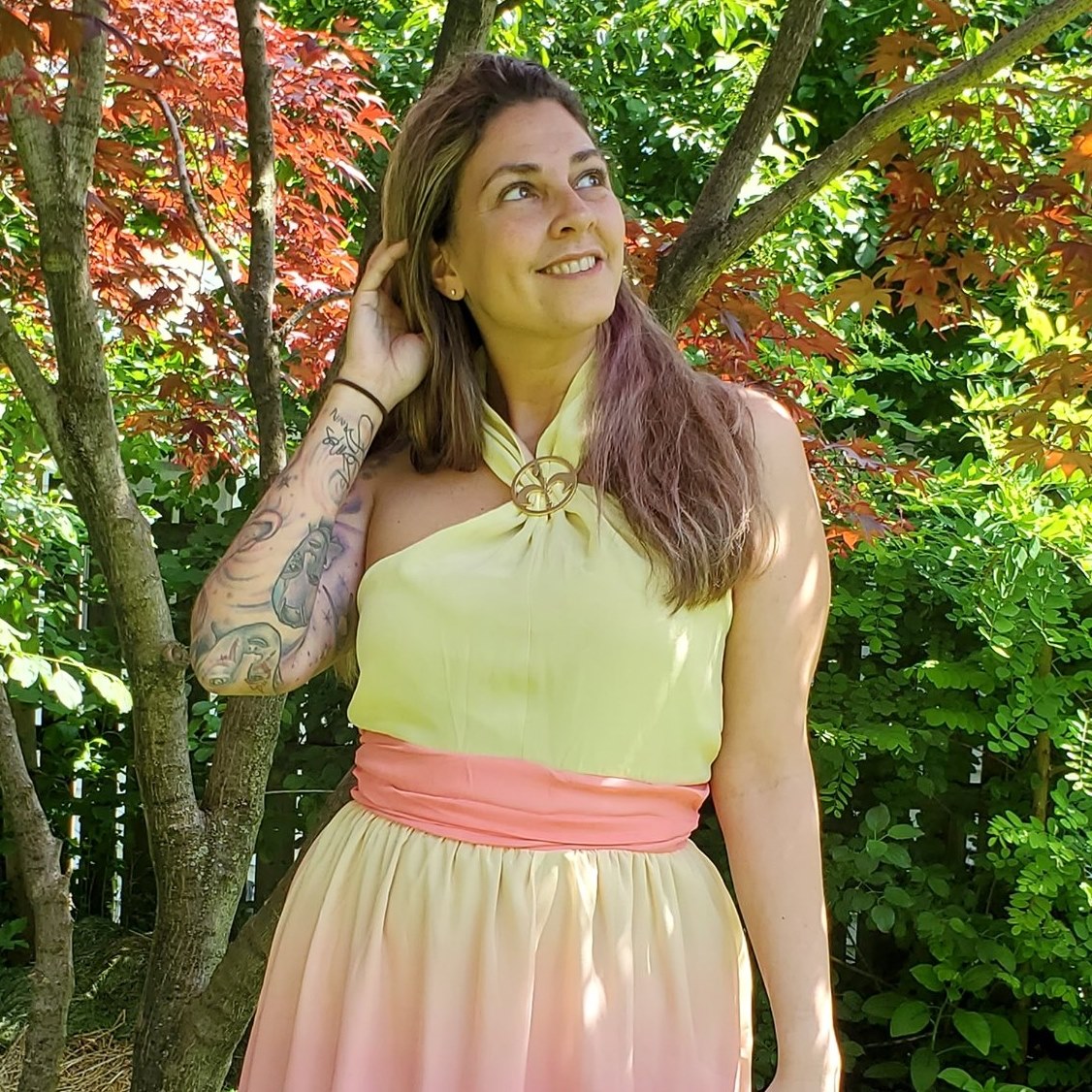 Tessa Smith is a Rotten Tomatoes Tomatometer-approved Film and TV Critic. She is also a Freelance Writer. Tessa has been in the Entertainment writing business for almost ten years and is a member of several Critics Associations including the Critics Choice Association, Hollywood Critics Association, and the Greater Western New York Film Critics Association.