The Lost Daughter is a captivating film with a strange, yet interesting storyline. At times, however, audiences might wonder what's the point.
The Lost Daughter gives audiences enough interesting plot points to keep them wondering what comes next, but all too often it feels like nothing exciting is happening. Once the second act hits, however, it settles into the story nicely and is captivating enough to hold viewers until the end of its two hour runtime. Olivia Colman shines at the forefront of the movie, although her character makes odd decisions that will have most mothers thinking about their own relationships with their children.
When Leda (Colman) goes on vacation, she quickly becomes obsessed with a young mother and her child. Watching them forces her to think back on her own relationship with her daughters, and that in turn is what propels mothers in the audience to do the same. Eventually she does something completely on impulse and that changes the course of the movie for the better, adding a layer of drama and suspense.
It is from here on out that Colman really takes over the screen with her presence. Viewers will be wondering why she did this thing and what she might possibly do next. One of my biggest issues with this movie is the way that it is edited when we step back in time. It can be a bit confusing and take a while to realize that we are watching a Young Leda and her daughters.
The switch from the past to the present and vice versa can feel very abrupt at times, and it takes the viewer out of the movie for a split second as they adjust the time line in their head. While a lot of choices are very questionable, and feel out of character for any mother, it is also important to realize that everyone deals with stress and an overwhelming feeling in their own way.
As a mother myself, this film made me reflect on my own relationship with my children — but it also made it very hard to relate to Leda at times. Of course I sometimes feel like I am suffocating with work and if my daughters interrupt me I might yell at them when there is no need for it. That is something that is shown in this movie, however, it is taken to the extreme all too often.
Where there are some small moments I can relate to, there are many more that make me shake my head in disbelief. The Lost Daughter is certainly one of those movies that will hit differently with a parent, but some might relate more than others.
Ed Harris is a great addition to the cast, and works well opposite Colman. He is one of the characters that feels too underused, although he pops up at key moments to get important points across. He just felt like he could have brought more to the story if the writing allowed, but at least he has his time to shine.
The rest of the cast, Dakota Johnson included, play their role perfectly as supporting characters. They add to the drama and intensity when needed, but this really is Olivia Colman's movie. She steals the show with her performance that will tug at any mother's heart strings. Her facial expressions truly capture what Leda is going through at certain times.
Jessie Buckley, who plays young Leda, must have worked closely with Colman to ensure they had very similar mannerisms. Although it is clear that Leda has grown up now, the two are believable as different versions of the same person, which is always important in a film.
The final few moments of the movie pull together quite nicely, and while Leda's choices might be frustrating, they end up working for the character. Once explains, well, sort of, it is acceptable and make some of the issues of the film disappear.
The Lost Daughter is a film that will stick with viewers for a while, as they contemplate what happened throughout, and compare their own relationships with their children or mother to those seen on screen. It isn't perfect, but it is a bit haunting and captivating. A great directorial debut for Maggie Gyllenhaal that made me very interested in reading the book it is based on.
Rating: 3.5 out of 5
About The Lost Daughter
Alone on a seaside vacation, Leda (Olivia Colman) becomes consumed with a young mother and daughter as she watches them on the beach. Unnerved by their compelling relationship, (and their raucous and menacing extended family), Leda is overwhelmed by her own memories of the terror, confusion and intensity of early motherhood. An impulsive act shocks Leda into the strange and ominous world of her own mind, where she is forced to face the unconventional choices she made as a young mother and their consequences.
Maggie Gyllenhaal makes her directorial debut from a script she adapted from the novel by Elena Ferrante. THE LOST DAUGHTER also stars Dakota Johnson, Jessie Buckley, Ed Harris, Peter Sarsgaard, Paul Mescal and Dagmara Dominczyk.
The Lost Daughter is in select theaters now and comes to Netflix on December 31st.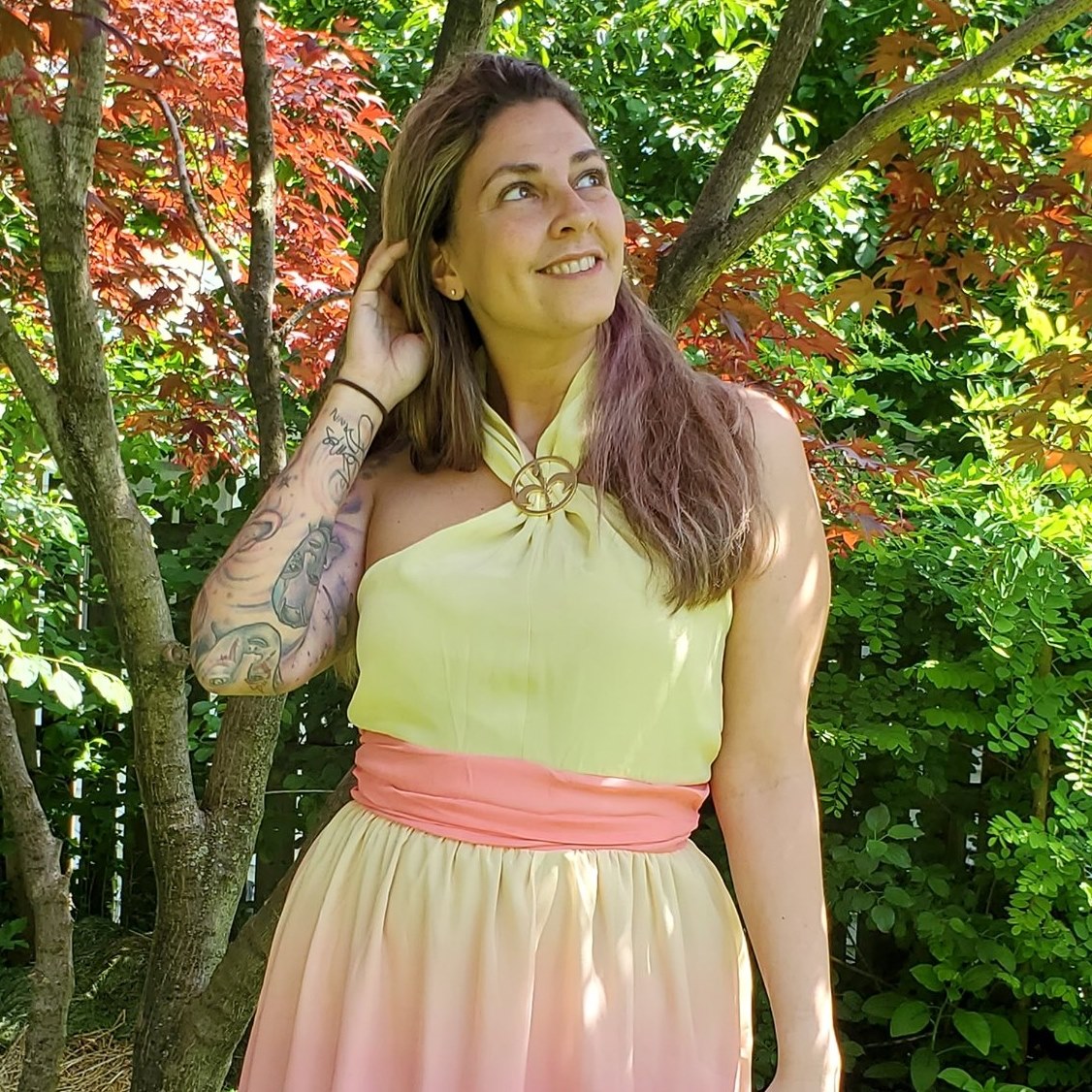 Tessa Smith is a Rotten Tomatoes Tomatometer-approved Film and TV Critic. She is also a Freelance Writer. Tessa has been in the Entertainment writing business for almost ten years and is a member of several Critics Associations including the Hollywood Critics Association and the Greater Western New York Film Critics Association.