Spider-Man: No Way Home is the biggest movie of the year and FULL of incredible moments — here are the top 10 most emotional ones.
WARNING: MASSIVE SPOILERS FOR SPIDER-MAN: NO WAY HOME AHEAD!
It is almost impossible to select just ten emotional moments from Spider-Man: No Way Home because this movie is full of them. It is an emotional roller coaster that fans are thrilled to be on. This list could change any given day, but these are the ones that immediately stuck out. Remember — emotional doesn't just mean sad, there are many types of emotions. Enjoy, but fair warning, there are MASSIVE Spider-Man: No Way Home spoilers ahead.
As always, these are not listed from least emotional to most emotional, they are listed in the order they appear in the film, more or less.
Charlie Cox Appearance As Matt Murdock
Even though a leak spoiled this surprise cameo for a lot of fans, it was an extremely emotional moment to see Charlie Cox back as Matt Murdock, AKA Daredevil. He perfectly portrayed him in the Netflix Marvel series, and fans have wanted him back in that role ever since the show's end.
To see him not only appear in Spider-Man: No Way Home, but to have an interaction with Tom Holland's Spider-Man, and showcase some of his abilities, was an extreme high in this film, which is full of peaks and valleys.
Norman Osborn, Aunt May, and Peter Parker at The Feast
The moment where Norman Osborn goes to find Spider-Man at The Feast after seeing his face on an advertisement for it, is one of the most heartbreaking moments in the movie. This is where Norman opens up about needing, and wanting, help. He is clearly a broken man, and this is one of the best performance Willem Dafoe has given.
To see him step back into this iconic role, and blow his own performance out of the water, is something that was completely unexpected. The conversation between May and Peter about needing to do the right thing, is also extremely touching.
Aunt May Dies
Of course this moment had to be included in this list of emotional Spider-Man: No Way Home moments. Aunt May is Tom Holland's Peter's Uncle Ben. Her death may not have been there at the start of him getting his powers, but it certainly pushed him to be the selfless Peter Parker fans know and love.
Her saying that with great power comes great responsibility before dying is just the icing on the cake.
Andrew Garfield Arrives
The first of the past Spider-Man actors to arrive is Andrew Garfield, and it is at what feels like the perfect moment. Ned opens a portal and everyone is expecting to see Tom Holland, and instead it is Andrew. The screening I was attending erupted in cheers — rightfully so.
The scene continues to play out perfectly, with MJ and Ned testing him to see if he really is a Peter Parker from another universe.
Tobey Maguire Arrives
As if that scene could not get any better, it is the very same scene that Tobey Maguire shows up. The conversation continues, and is both hilarious and over the moon exciting. Something that fans never thought they would see is playing out right before them, and it is one of the best moments in Spider-Man: No Way Home.
Emotions are riding high during this, and it is an absolutely ecstatic scene.
The Rooftop
However, as I said before, this movie is an emotional roller coaster. So to go from such a high, to such a low, only makes it hurt that much more. When the other Peters find Tom Holland's Peter, he is absolutely devastated over the death of Aunt May.
This scene, where they all talk and interact, is heartbreaking, but also very exciting. To see all three Peters together, explaining their lives, giving fans closure of the previous franchises, and also pushing Tom Holland to be the Peter Parker that we all knew he could be — it is a lot to take in. Easily one of the best scenes in Spider-Man: No Way Home.
Three Spiders Working Together
Just like it was amazing to see all three Peters having a conversation, it is incredible to see all three Spider-Mans working together in an epic, large scale battle — against villains from decades of films. The way that they work together is enough to put a massive smile on anyone's face, let alone long time web slinger fans. One of the most emotional moments in the entire MCU, not just in Spider-Man: No Way Home.
Andrew Saves MJ
Ever since the trailer was released where MJ falls and a hand reaches out to save her, it has been speculated this could be Andrew Garfield's hand and not Tom Hollands. Even if you have convinced yourself that this is the case, nothing can prepare you for the actual scene where it happens.
When Andrew places her down on the ground he asks if she is okay. She replies yes, and then asks him if he is okay — because he is visibly going through something. In his universe he was not able to save Gwen Stacy, who fell in a very similar way to how MJ was falling here.
The fact that he placed her safely on the ground means so much, for so many reasons. And is an overwhelmingly emotional scene.
The Goodbye
When Peter realizes what he must do in order to fix the world, he needs to let MJ and Ned know. They will not remember him, or all their good times together. It is going to be like Peter Parker never existed.
The goodbye is heartbreaking as both Ned and MJ say that they do not agree to this, and do not want this to happen. But Peter knows it is the only way to save the multiverse, and it must be done. They make him promise to come find them, and help them remember.
The Sacrifice
The final moments of Spider-Man: No Way Home are absolutely devastating, but also fit right in with who Peter Parker is. When he finds MJ and Ned he discovers that they are happy, and have gotten into MIT. When he spots the bandage on MJ's head from the big fight, he knows that he cannot put her in any danger.
So he simply orders his coffee, and leaves. This is who Peter is, and always will be, a completely selfless hero, who has made the ultimate sacrifice.
About Spider-Man: No Way Home
With Spider-Man's identity now revealed, our friendly neighborhood web-slinger is unmasked and no longer able to separate his normal life as Peter Parker from the high stakes of being a superhero. When Peter asks for help from Doctor Strange, the stakes become even more dangerous, forcing him to discover what it truly means to be Spider-Man.
Spider-Man: No Way Home hits theaters on December 17th.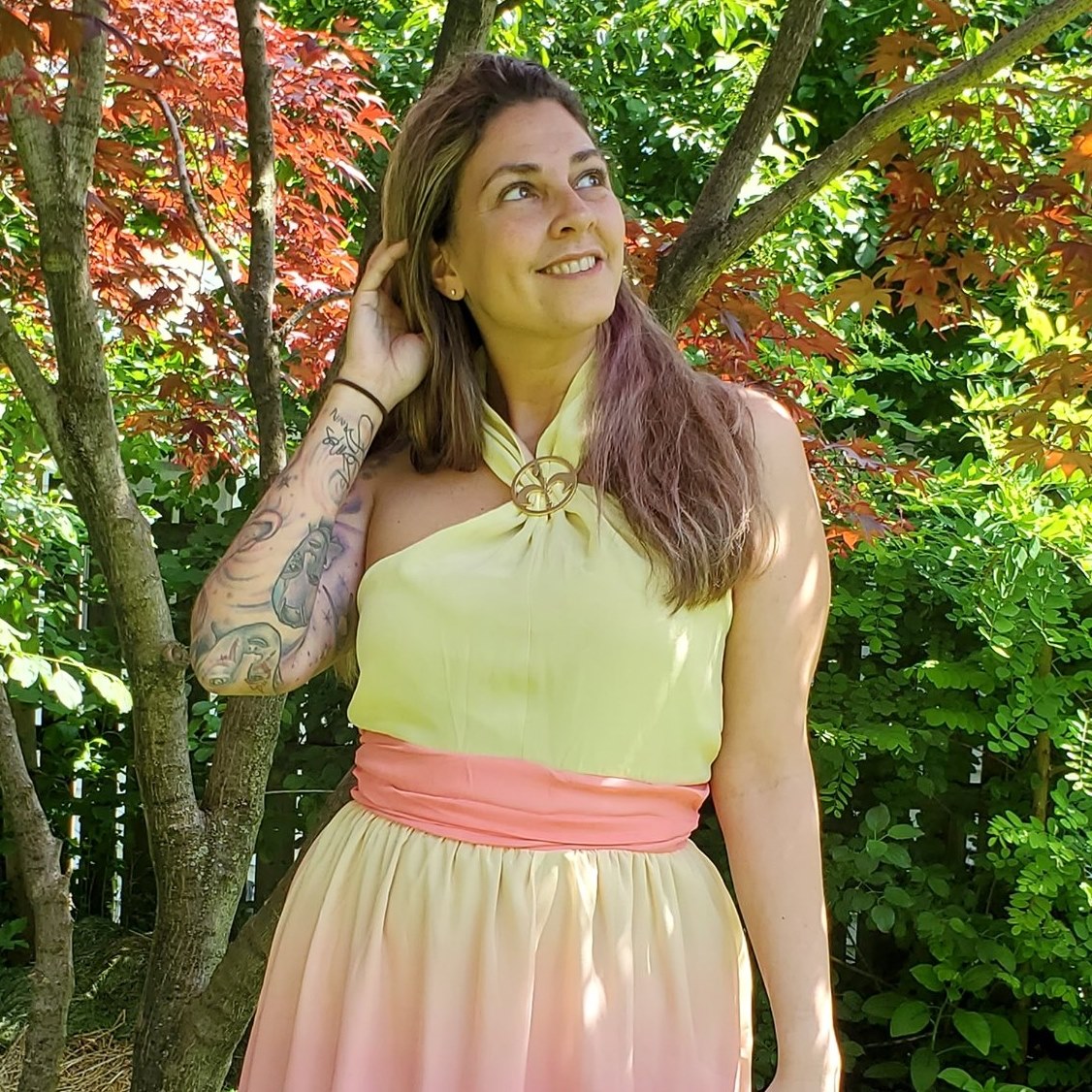 Tessa Smith is a Rotten Tomatoes Tomatometer-approved Film and TV Critic. She is also a Freelance Writer. Tessa has been in the Entertainment writing business for almost ten years and is a member of several Critics Associations including the Hollywood Critics Association and the Greater Western New York Film Critics Association.