If you have a TV series binge-watcher in your life, here are some great holiday gift ideas that are sure to have them over the moon excited!
Gifts For The Binge-Watcher
Everyone knows a binge-watcher, especially in this day and age. During the last couple of years, many people have been staying home more, which means they are watching more TV. If you have a TV series binge-watcher in your life, and are looking for the perfect gift, look no further! Here are some of the best gift ideas for TV series binge-watchers!
Yellowstone Seasons 1, 2, & 3
Show creator Taylor Sheridan (Hell or High Water and Sicario) unfolds the epic story of the Dutton family who control the largest ranch in the contiguous United States. Headed by John Dutton (Academy Award Winner Kevin Costner), the family faces an onslaught of attacks both from within and a world of vicious greed on the outside.
Secrets, lies, dangerous liaisons and escalating violence create high stakes drama at every turn. Land developers, politicians, an Indian reservation, oil and lumber corporations all want a piece of the billions on the line. It's what America has come to, a wild ride through the eyes of a family that will stop at nothing to protect its legacy.
Snowpiercer Seasons 1 & 2
Set more than seven years after the world has become a frozen wasteland, Snowpiercer centers on the remnants of humanity, who inhabit a 1001-car, perpetually moving train that circles the globe. Class warfare, social injustice and the politics of survival play out in this riveting television adaptation based on the acclaimed movie and graphic novel series of the same name.
Purchase season 1.
Purchase season 2.
Superman & Lois Season 1
After years of facing supervillains, monsters and alien invaders, the world's most famous superhero, The Man of Steel aka Clark Kent and comic books' famed journalist Lois Lane come face to face with one of their greatest challenges ever — dealing with being working parents in today's society.
Complicating the already daunting job of raising two boys, Clark and Lois worry about whether their sons, Jonathan and Jordan, could inherit their father's Kryptonian superpowers as they grow older. Returning to Smallville to handle some Kent family business, Clark and Lois are reacquainted with Lana Lang and her Fire Chief husband, Kyle Cushing.
The adults aren't the only ones rediscovering old friendships in Smallville as the Kent sons are reacquainted with Lana and Kyle's rebellious daughter, Sarah. Of course, there's never a dull moment in the life of a superhero, especially with Lois' father, Gen. Samuel Lane looking for Superman to vanquish a villain or save the day at a moment's notice.
The Flash Seasons 1, 2, 3, 4, 5, 6, & 7
At 11, Barry Allen's life changed completely when his mother died in a freak accident and his innocent father was convicted of her murder. Orphaned Barry later becomes Detective Joe West. Now a crime-scene investigator, his dedication to learn the truth about his mother's death drives him to follow up on every new scientific advancement and urban legend.
When his latest obsession – a particle accelerator heralded as a world-changing invention – causes an explosion, it creates a freak storm and Barry is struck by lightning. He awakes from a coma nine months later with the power of superspeed. When he learns that others who have gained powers use them for evil, he dedicates himself to protecting the innocent, while still trying to solve the older mystery.
DC's Legends of Tomorrow Seasons 1, 2, 3, 4, 5, & 6
After seeing what doom the future holds, time-traveling rogue Rip Hunter realizes heroes alone are not enough to prevent the impending catastrophe that threatens the planet. Tasked with recruiting both heroes and villains, Rip brings together a ragtag team of divergent talents, which includes the likes of Sara Lance, Ray Palmer, and Heat Wave.
Although the team continually adds and loses members, their goal is always the same — prevent supervillains from destroying time itself.
The Stand 2 Series Collection
The Stand (1994): The end of the world is just the beginning in the stunning miniseries based on Stephen King's apocalyptic bestseller. A biowarfare experiment goes awry, wiping out nearly all of the world's population, and the remaining survivors are drawn by unknown forces towards the ultimate showdown between the powers of good and evil. Gary Sinise, Molly Ringwald, Jamey Sheridan, Laura San Giacomo, Rob Lowe star.
The Stand (2020): After a viral plague decimated 99% of the world's population, a few survivors felt themselves compelled for pilgrimages to either the Boulder compound of wise centenarian Mother Abagail Freemantle (Whoopi Goldberg)… or the Vegas stronghold of cruelly charismatic Randall Flagg (Alexander Skarsgård). Expansive second take on Stephen King's apocalyptic chiller co-stars Greg Kinnear, James Marsden, J.K. Simmons, Amber Heard, Heather Graham, Odessa Young. 8 1/2 hrs.
Clarice Season 1
Clarice is a deep dive into the untold personal story of FBI Agent Clarice Starling as she returns to the field in 1993, one year after the events of The Silence of the Lambs. Brilliant and vulnerable, Clarice's bravery gives her an inner light that draws monsters and madmen to her.
However, her complex psychological makeup that comes from a challenging childhood empowers her to begin to find her voice while working in a man's world, as well as escape the family secrets that have haunted her throughout her life.
Star Trek: Lower Decks Season 1
Series creator Mike McMahan, writer and executive producer of "Rick and Morty", takes you where no Star Trek series has gone before – to the lower decks! Join rule-breaker Beckett Mariner, aspiring captain Brad Boimler, rookie D'Vana Tendi and part-Cyborg Sam Rutherford as they attempt to navigate the most mysterious corners of our universe with very little experience – and even less authority.
Star Trek Original Series Box Set
The great adventure of all time begins with Star Trek, the incredible story of a young maiden voyage onboard advanced starship: the U.S.S. Enterprise. On a journey filled with action, comedy and cosmic peril, the new recruits must find a way to stop an evil being whose mission of vengeance threatens all of mankind. The fate of the galaxy rests in the hands of bitter rivals.
One, James Kirk (Chris Pine), is a delinquent, thrill-seeking Iowa farm boy. The other, Spock (Zachary Quinto), was raised in a logic-based society that rejects all emotion. As fiery instinct clashes with calm reason, their unlikely but powerful partnership is the only thing capable of leading their crew through unimaginable danger, boldly going where no one has gone before.
Star Trek: Discovery Season 1, 2, & 3
The series follows the crew of the USS Discovery as they encounter new worlds and civilizations, delving into familiar themes and expanding upon an incident that has been talked about within the franchise's universe, but never fully explored.
Hope you enjoy these gift ideas for the binge-watcher in your life!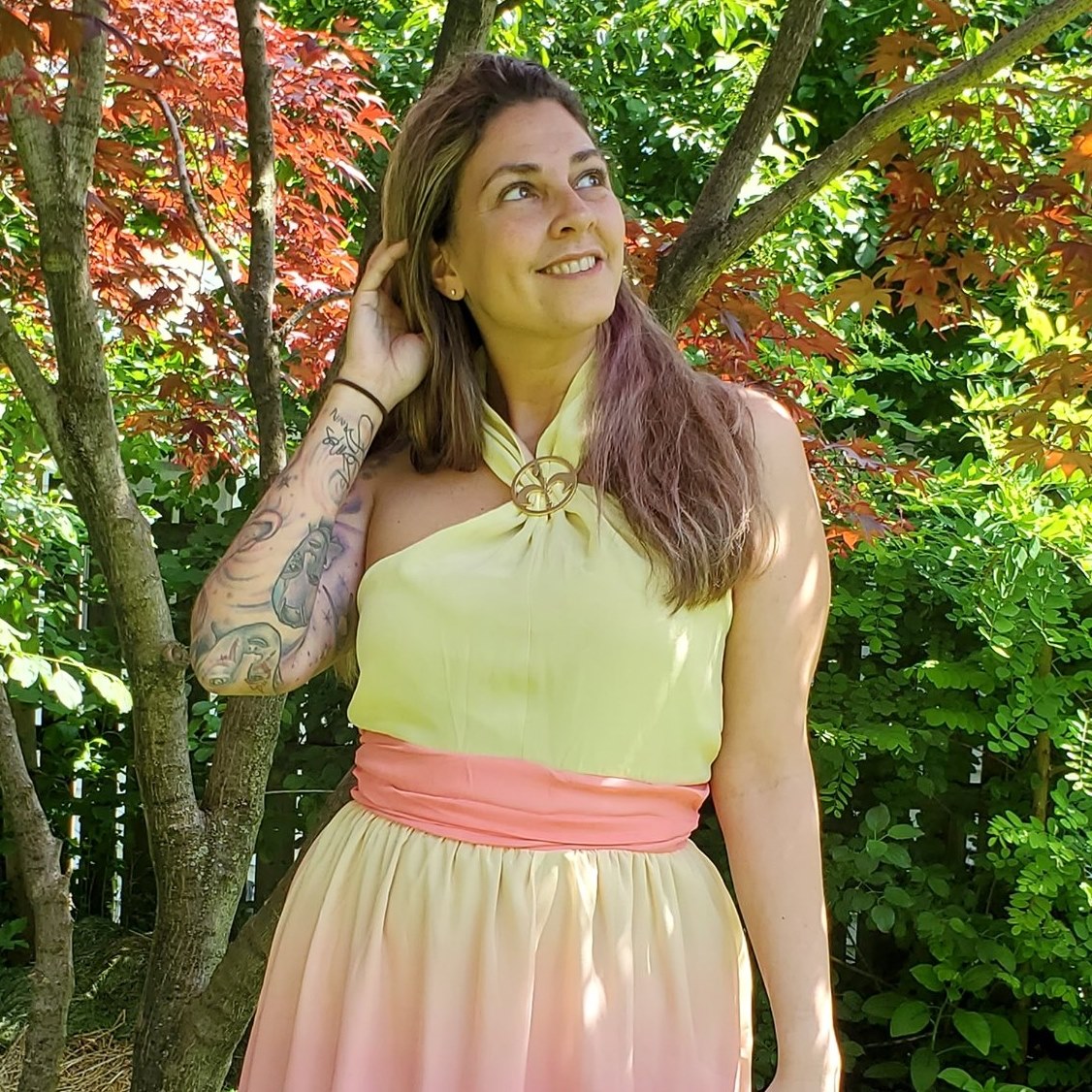 Tessa Smith is a Rotten Tomatoes Tomatometer-approved Film and TV Critic. She is also a Freelance Writer. Tessa has been in the Entertainment writing business for almost ten years and is a member of several Critics Associations including the Hollywood Critics Association and the Greater Western New York Film Critics Association.