The Expanse season 6 brings the entire series to a close and while the final season is intense and captivating, it feels way too rushed.
The Expanse season 6 is the finale season of the series, at least for now, and while it is certainly epic in nearly every way, it does have its faults. This is a shorter season than fans are used to, with just six episodes, each one clocking in around the one hour mark. Unfortunately that shorter length is felt and the whole season comes off as rushed.
Time is taken away from our main characters for, what feels like, a very random side plot that never goes anywhere or gets resolved. This plot is likely a set up for a potential future show, and feels completely unnecessary. However, it doesn't ruin the season, which brings one of the best Science Fiction series of the decade to a close.
In The Expanse season 6 it is Marco Inaros and his Free Navy versus Earth and Mars. He continues to launch asteroid attacks and shows no sign of stopping. The stress of war is being felt through every aspect of this show, but particularly with the crew of the Rocinante. It threatens to tear them apart.
When Bobbie Draper is sent on a secret mission by Chrisjen Avasarala, the tides feel like they are changing. But will everyone be able to put aside their differences and focus on Inaros' threat before it is too late?
What Works In The Expanse Season 6
From the very start of the season it is clear that every episode is going to be intense. There are high stakes here and with a whole lot to accomplish in just six episodes, the pace is going to be flying. This allows season 6 to fly by, with little to no down time.
Every conversation and move is important. There is not one moment of this season where you can pick up your phone to browse social media or zone out. Pay attention to all of it. For those who are not binging it, that is easy to do, but if you plan to wait for the finale and spend six hours watching it, get ready to be complete immersed in this world.
One of the best things about season 6 of The Expanse is the final character arcs. Most of these characters have been a part of viewers' lives for many years and to see them get the endings they deserve is important. From someone who has not read the books, they feel very natural, and are likely the same story lines they received in the pages written by James S. A. Corey.
The season as a whole feels like it is about redemption. There are good people and bad people in this series, and also those that land somewhere in the middle. A lot of the characters earn their redemption, even those who it did not seem possible for.
Characters like Clarissa have not always made the right decisions, but that doesn't mean they are horrible people. And they are willing to do just about anything to prove that to themselves, and others.
Another main theme that viewers will see is putting aside your difference to take on a common enemy. The enemy of my enemy is my friend mentality shines through, especially in the final two episodes. There is something special about seeing them all come together to take on Marcos and the Free Navy. It is enough to give fans goosebumps.
Per usual the visuals are pretty amazing. There are super cool battles in space that are extremely entertaining. But it is the heart and emotion of this story that makes it so captivating. This is truly the epic final season that long time fans deserve, despite its few flaws.
What Doesn't Work In The Expanse Season 6
There are two issues with this final season of The Expanse that stand out. The first is that with just six one hour long episodes it feels rushed. Viewers are used to ten episode seasons and if we were given another four episodes of season 6, certain characters and events could have been fleshed out more.
While there is a lot of action in this season, it felt like it could have used more. Or at the very least, longer action sequences. As the final episode starts fans can't help but wonder how they are going to pull this off because there is still a lot to cover. If the season was allowed more time to breath, it would have been better. That said, it is still a pretty fantastic season.
As the synopsis for the season teases, there is a new power rising on a planet beyond the Rings. This is a very small sub plot that pops up every now and again and doesn't ever get resolved. Though not much time is spent on it, it can't help but feel like the time could have been used better on our main characters.
It is confusing at times, especially when nothing ever comes of it. One line in the finale suggests that there is a lot more going on here than the audience knows, and perhaps this side storyline has all been in order to set up a future spinoff series. If that is the case, well, I have to admit, I will most definitely tune in.
Overall Thoughts
The final episode of The Expanse season 6 will have long time fans on the edge of their seats as the cheer, clap, and maybe even cry. The stakes are high in this season and everyone knows it. Even though it is only six episodes, it feels like every character has their time to shine — but we could certainly use more. With several callbacks to the other seasons, viewers can't help but smile.
While the end of Book 6, and season 6, feels like a natural stopping point, there is more of The Expanse to explore should the time come. With three more books set 30 years in the future, there is no telling what fans might get next. Not to mention the small side story featured sparacticlly throughout this season that so desperately feels like it is setting up for something else.
Rating: 4.5/5
About The Expanse Season 6
The sixth and final season of The Expanse picks up with the solar system at war, as Marco Inaros and his Free Navy continue to launch devastating asteroid attacks on Earth and Mars. As the tensions of war and shared loss threaten to pull the crew of the Rocinante apart, Chrisjen Avasarala makes a bold move and sends former Martian Marine Bobbie Draper on a secret mission that could turn the tide of the conflict.
Meanwhile, in the Belt, Drummer and what's left of her family are on the run after betraying Marco. And on a distant planet beyond the Rings, a new power begins to rise.
Series stars Steven Strait, Dominique Tipper, Wes Chatham, Shohreh Aghdashloo, Cara Gee, Frankie Adams, Keon Alexander, Nadine Nicole, and Jasai Chase Owens reunite for the most epic season yet.
The first episode of Season Six will premiere on Prime Video December 10,
with new episodes available each Friday following,
culminating in an epic series finale episode on January 14, 2022.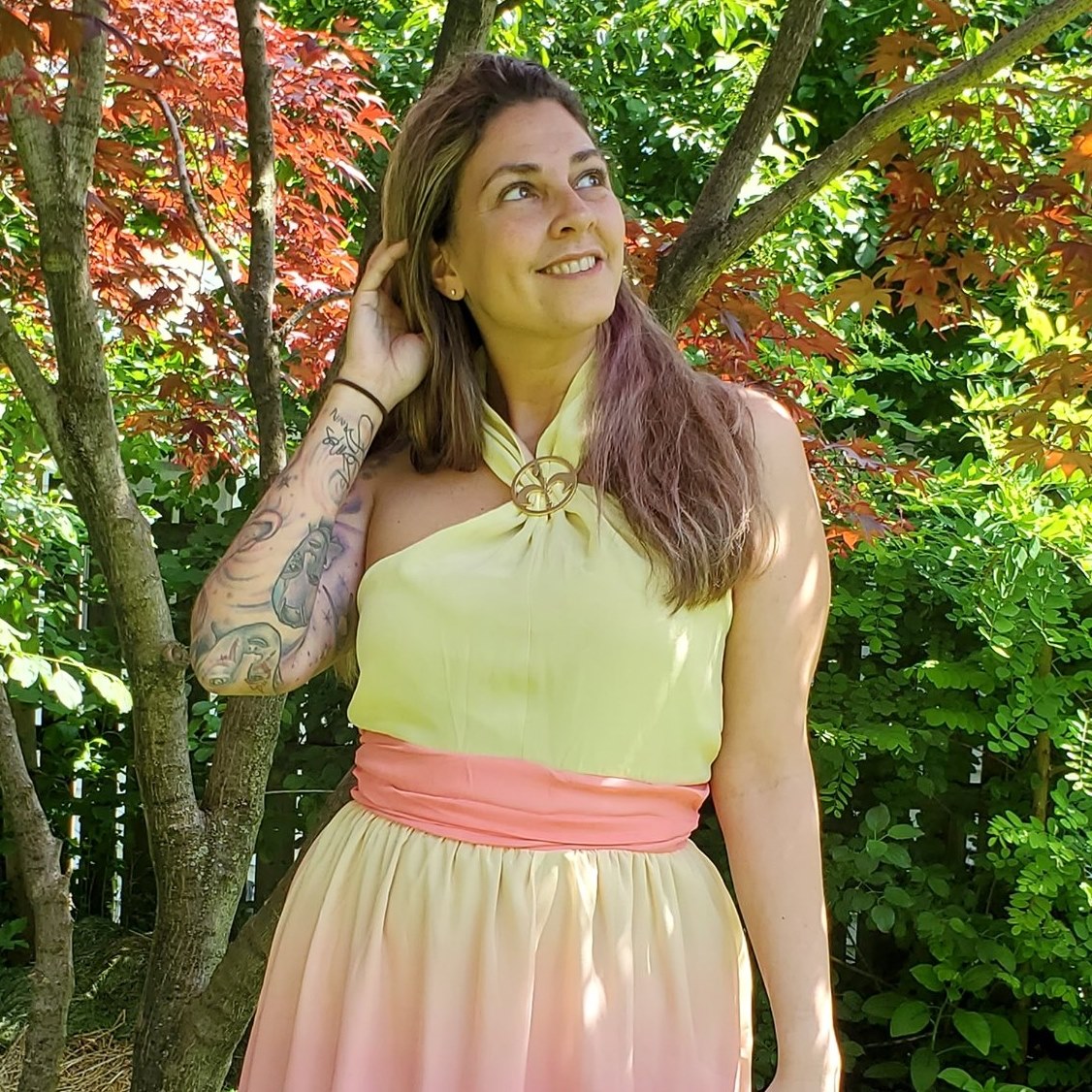 Tessa Smith is a Rotten Tomatoes Tomatometer-approved Film and TV Critic. She is also a Freelance Writer. Tessa has been in the Entertainment writing business for almost ten years and is a member of several Critics Associations including the Critics Choice Association, Hollywood Critics Association, and the Greater Western New York Film Critics Association.