Masters of the Universe: Revelation Part II proves that Kevin Smith knows how to tell a story when it continues the previous stories with epic action and heartwarming (and breaking) moments.
Masters of the Universe: Revelation Part 1 wasn't exactly well received by long time fans, but it was more of the loud minority that made their feelings known. Now is the time for them to eat their words as Part 2 gives He-Man center stage in a truly epic way.
The first part of the story was centered around Teela, and while she certainly hasn't gone anywhere, there is a whole lot more of Prince Adam and He-Man in this part. For those that have seen the trailer, it is apparent things are about to get real, and trust me when I say, they do.
At the end of the first episode the major reveal that is shown in the trailer takes place – Prince Adam invokes the power even though he is not wielding the sword. This sets up for the main plot of Part 2. How did he do it? Everyone wants to know, and will stop at nothing to figure it all out. It is in this moment that he becomes Savage He-Man and attacks Skelegod, who is completely dumbfounded at what is going on.
What ensues after this is a lot of epic fights, some crazy twists and turns, and a whole lot of fun surprises. With just five (too) short thirty minute episodes again, it is easy to binge Masters of the Universe: Revelation Part II in one sitting. Each episode just gets better and better, and of course, they all end with a massive cliffhanger that will have viewers begging for more. If there is not a Part III, we riot. It is as simple as that.
Part II proves something that many people know, but some people need to be reminded of — Kevin Smith knows how to tell a story. If everything was all hunky-dory from the start that would make for a pretty boring series. Instead, Masters of the Universe: Revelation Part I focused on a world without He-Man and Skeletor, while still allowing their story to be told in flashback form.
Evil-Lyn and Teela were forced to figure out where their paths would take them without the friends they had been connected to for years and years. They were on their own, and when their paths merged, there were some truly touching moments. In the end, Evil-Lyn decides to go back to her old ways, which sets up for a lot of what goes down in Part II. She certainly has her time to shine, and it is freaking brilliant story telling.
The end of Part I also saw He-Man and Skeletor returning in a way that fans never saw coming — and now that Skeletor wields the Power Sword he does not ever want to let it go. He will be holding onto that thing for sheer life, while trying to discover how he could potentially call down the power himself without it.
Everything epic that happens in Part II (which is basically the entire story and OMG that ending… let's be honest) wouldn't mean anything without the story that was set up in Part I. Thanks to this epic adventure of a journey fans saw their favorite characters go on, what occurs in this second part becomes that much more meaningful and emotional.
One of the best things about Part II is that it does not completely abandon Teela and Evil-Lyn's character arcs, which would unfortunately be very easy to do given that He-Man and Skeletor are back and at the forefront of the show. They are both still allowed their time to develop and continue their character arcs that started in Part I, and just you wait for the shocking twists and turns that surround them.
They have been through a lot. Not always together, but sometimes together. Their friends and partners are now back in their lives and while they of course are happy about it, there is still a lot to explore about their personalities and what the future has in store for them.
It should be mentioned that Prince Adam has one of the most touching moments of the season in episode two. Trust me, there are a lot of great scenes in this show, but this one stands out. In order to stay spoiler free I will not explain it, but when you see it, you will know. That moment brought tears to my eyes almost immediately (and it wasn't the only time, either).
That is something that Masters of the Universe: Revelation does so well. It makes viewers care about these characters and their journeys. Even for those who didn't know anything about them before this series. Kevin Smith makes it easy to fall in love with them, which again is a testament to his way of storytelling.
As for those who were He-Man fans growing up? The majority of them are going to love this continuation of Revelation, and certainly more than the first part. This is a continuation, and it is important to allow yourself to become completely invested in everything about it. As the story goes deeper and deeper, it really, truly shines.
Just like with Part I, the animation is truly stunning and just a joy to watch. Fans also already know that Revelation has one of the best scores in animated shows and that doesn't change with Part II, don't worry. It will bring chills, yet again.
I would be remise if I didn't mention what an incredible job all the voice actors do in brining the characters to life throughout the whole series, but particularly in Part II. Mark Hamill, who all geeks know to be one of the most talented humans on Earth, does not disappoint as Skeletor/Skelegod. He gets a lot more screen time in this part, it feels like, and he just eats up this role like breakfast. He is perfect.
Anyone who spent their time complaining that Kevin Smith is a sell out and Revelation is too woke for them is really, truly missing out on this incredible series. They are sure to regret these things when they get a look at Part II, if they aren't too proud to do it that is. Because WOW does this series just get better and better. I am on the edge of my seat waiting for a Part III, because this cliffhanger, well, it is bigger than the last one.
There are some incredibly epic fights that take place in Part II and they waste no time bringing them in. The first episode is action packed and it doesn't stop there. This all helps to drive the story forward whenever, making the series as a whole fly by.
This series gets deep and shares a lot of valuable lessons, while focusing on characters that already have a huge fan base. This is truly a continuation of the story that ended in the 80s, and what a great one it is.
I have said it before and I will say it again, Kevin Smith knows how to tell a story. Say what you will about the man but he is very talented and as the showrunner for Masters of the Universe: Revelation, he excels.
So eat your words fanboys, Masters of the Universe: Revelation is a masterpiece, which Part II proves, and there is no changing my mind.
About Masters of the Universe: Revelation Part II
The war for Eternia continues in the second part of "Masters of the Universe: Revelation," an innovative and action-packed animated series that picks up where the iconic characters left off. With Skeletor now wielding the Sword of Power, the weary heroes of Eternia must band together to fight back against the forces of evil in a thrilling and epic conclusion to the two-part series.
Masters of the Universe: Revelation Part II hits Netflix on November 23rd!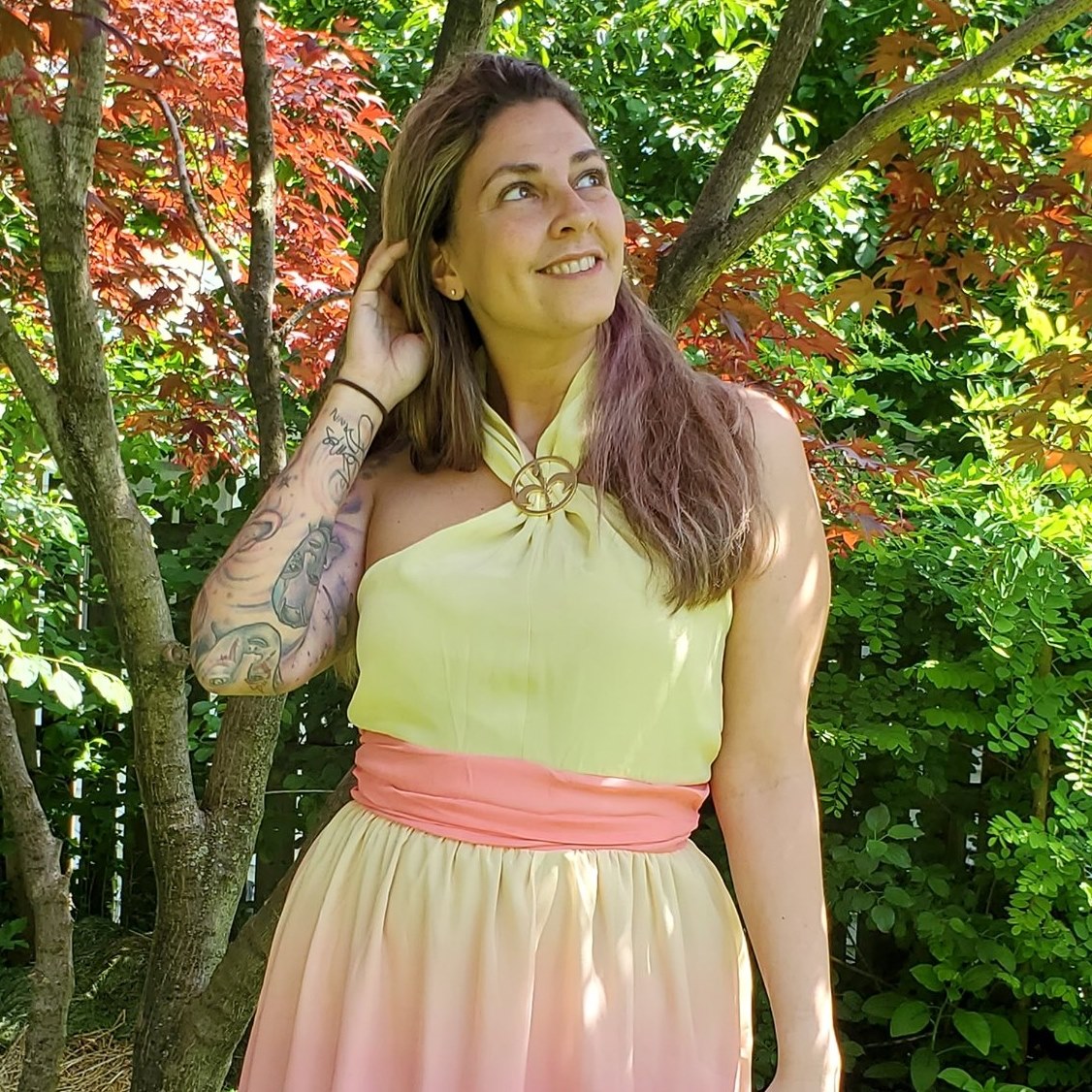 Tessa Smith is a Rotten Tomatoes Tomatometer-approved Film and TV Critic. She is also a Freelance Writer. Tessa has been in the Entertainment writing business for almost ten years and is a member of several Critics Associations including the Critics Choice Association, Hollywood Critics Association, and the Greater Western New York Film Critics Association.