Masters of the Universe: Revelation is a full on masterpiece with the animation, the story, the Easter Eggs, & the score. A must watch show.
There is no doubt that fans of He-Man will adore Kevin Smith's Masters of the Universe: Revelation for many reasons — from the animation, to the story, to the casting choices, to the musical score, to the heart, to the Easter Eggs — but those who know nothing about the power of Grayskull are sure to enjoy it as well. The best part about this show is that they don't wipe everything from about He-Man of the past from existence. This series is a spiritual continuation of the 1980s series so much so that it picks right up after the final episode.
While Masters of the Universe: Revelation is a great continuation of the story, it goes in a completely unexpected direction almost right from the start. The first part of the series may only be five episodes, but each one brings something amazing to the series, complete with twists and turns that viewers will not see coming.
New To The Series Characters
This show also is very inclusive with a lot of diverse characters. Andra was in one of the comic books way back when, and now finds herself on an adventure with Teela as a main character. Tiffany Smith, who voices her, says she loves that there is a character that looks like her Masters of the Universe: Revelation and she hopes others feel the same way. Growing up there were not a lot of characters in shows that she could see herself in, so she is honored to be a part of that for young female viewers.
Andra isn't the only character that is new to the show – Scare Glow, voiced by Tony Todd, joins as well. He is the master of fear, and forces others to come face to face with their worst nightmares. For anyone who loves villains, he is sure to be one of the favorites of the series. Something about him is truly terrifying, even in animated form.
As a parent of two girls, I love how much the females at the forefront of the story in this series. Not only that, their body designs match their strength. In the past, animated shows feature women who look like they could be broken in half easily, and no way could they carry a big sword. not in Masters of the Universe: Revelation! Teela, Andra, and Evil Lyn have muscular body types, which is much more realistic for their characters. That is a detail that I really appreciated and feel was important to include.
Kevin Smith Knows What He Is Doing
For those who love action, there is plenty of that in this series too. While each episode tells its own story and adventure, they all come together cohesively into a massive cliffhanger that will have viewers begging for part two to drop. Trust me when I tell you that right from the first episode you will be hanging of the edge of your seat eager to see what happens next. Kevin Smith does a fantastic job of sucking viewers in, and then forcing them to become emotionally invested in basically every character, before stomping on their hearts and throwing cliffhangers out at the end of every episode.
Kevin has always included throwbacks to his previous films in his new art, so adding in Easter Eggs for OG He-Man fans is something that came natural to him. When I say this feels like a continuation, I mean it. The way it is written very much continues the story, while also bringing a whole new perspective to it all.
Yes, there are new stories to tell that probably never would have been told without the assistance of Kevin's genius writing, but it very much FEELS like a story that could have been told and that is the beauty of it. Fans will not feel like this doesn't belong in the collective lore of He-man, and that is no small feat considering the massive fanbase these characters have.
Let's Talk About The Animation & Musical Score
The musical score in this show is about as perfect as one can get. Every action packed moment, sad moment, happy moment, and scary moment are all intensified by the music put behind it. Without music like this, the stories could easily fall flat, or at the very least, not pack as much of a punch. The nature of this show is very much leaving viewers biting their nails and holding their breath as they wait to see what happens next, and the score helps keep them there.
As for the animation, stunning is an understatement. These characters all look amazing, but so do the backdrops and scenery. The designs of most characters are similar to what fans know from pervious iterations, with the exception of the powerful women at the front of the story as described earlier. This show is truly a feast for the eyes. Viewers will find it hard to look away not only because of the intriguing story lines, but because of the beauty of it all as well.
A Deeper Lesson & Meaning
Masters of the Universe: Revelation is jam packed with action and adventure, but there is a deeper meaning to the story. Overall, this series is about repercussions. Fans know that Prince Adam has been lying to some of the people close to him about the fact that he is also Me-man, and hiding things from those you love is never a good thing. When the truth comes out, there is going to be a lot to deal with. Imagine finding out one of your loved ones has been keeping something from you for years? Yeah, people are going to feel exactly like that.
Part 1 of the series is also about finding yourself, especially when things in your life change that you have no control over. If you are forced to take a look at yourself — have a revelation about yourself so to speak — how does that happen and why? Characters might end up going down some unexpected paths, and being along for the ride is a blast, but is also sure to tug at the heart quite a bit.
The biggest issue with Masters of the Universe: Revelation, if you can even call it that, is that it is too short lived, and over before you know it. It is easy to become completely invested before the show is ripped out from under you, painfully, and you are left there staring at the screen with your mouth gaping open thinking "that's it?".
Part 1 is made up of five short episodes (about thirty minutes each) that are so captivating they fly by in the blink of an eye. Get ready to watch them over and over again as you eagerly await part 2 — and curse Kevin Smith out while doing so for the massive cliffhanger he left us with.
About Masters Of The Universe: Revelation
The war for Eternia culminates in MASTERS OF THE UNIVERSE: REVELATION, an innovative and action packed animated series that picks up where the iconic characters left off decades ago. After a cataclysmic battle between He-Man and Skeletor, Eternia is fractured and the Guardians of Grayskull are scattered. And after decades of secrets tore them apart, it's up to Teela to reunite the broken band of heroes, and solve the mystery of the missing Sword of Power in a race against time to restore Eternia and prevent the end of the universe.
Masters of the Universe: Revelation comes to Netflix on July 23rd.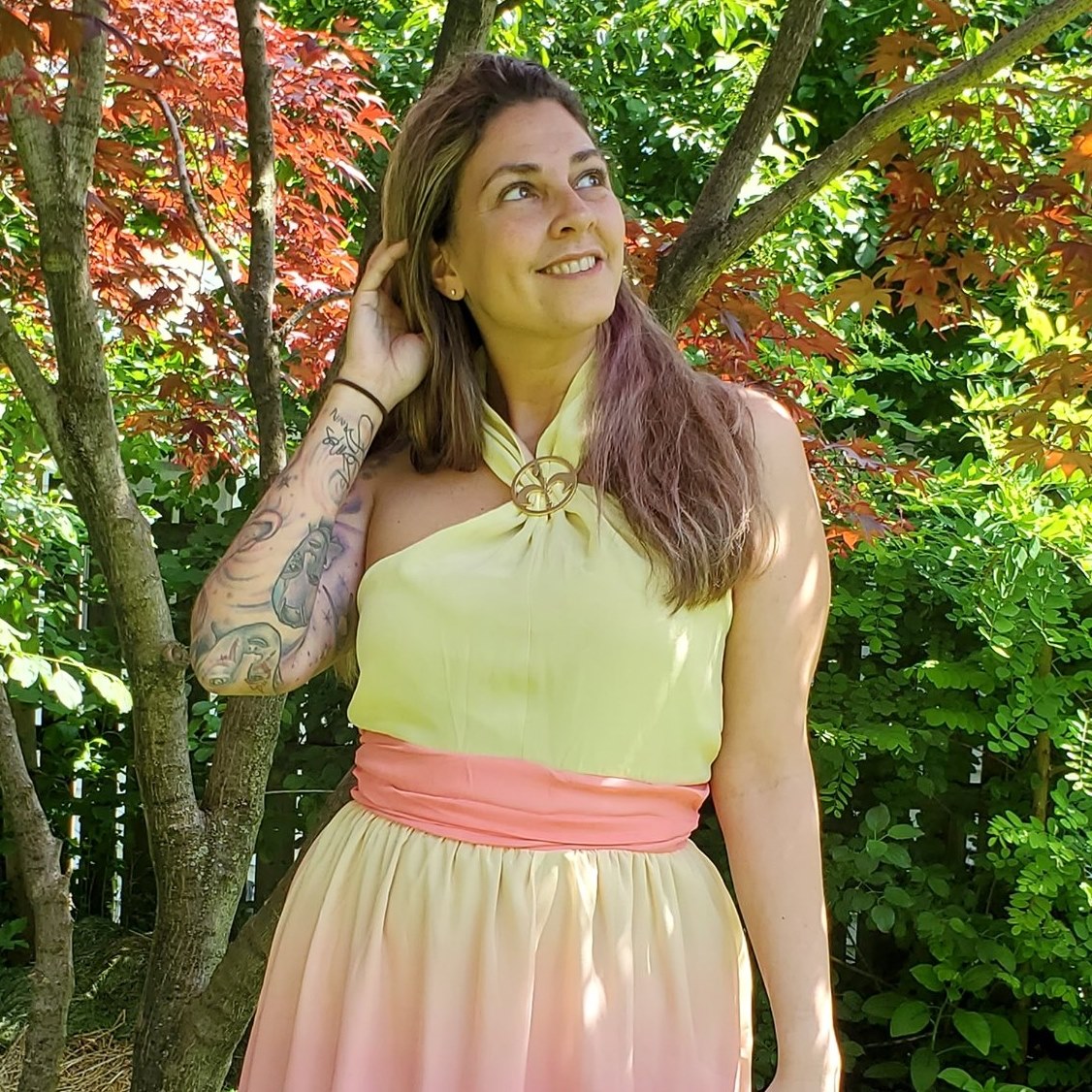 Tessa Smith is a Rotten Tomatoes Tomatometer-approved Film and TV Critic. She is also a Freelance Writer. Tessa has been in the Entertainment writing business for almost ten years and is a member of several Critics Associations including the Hollywood Critics Association and the Greater Western New York Film Critics Association.