Twenty Something, Disney+'s latest SparkShorts addition, has a great message overall, but is a bit riskay for the streaming service.
Twenty Something is the latest SparkShort to be coming to Disney+ and while the animated short has a great message, it feels a bit too adult at one moment in particular. Still, it is a fun few minutes, that isn't afraid to get deep and touch on the inner struggles that one might have when getting older.
No matter your age, sometimes you feel younger, or older. There are moments in everyone's life where they feel small, young, inexperienced, and they can get trapped inside themselves. This short features someone who is just turning 21 and is at the bar for the first time with her sister. She feels like she is comprised up of three versions of herself — a baby, a child, and a teen.
As for that adult moment? While at the bar a couple is shown kissing — like heavily kissing — and at one point he even checks out another girl. It is brief enough that it isn't a big deal, but feels like it should be mentioned in case younger kids will be watching this short. It seems to be made for the teenage and older group, though.
Director Aphton Corbin
Aphton Corbin, the Director of Twenty Something, was asked to try her hand at this under the SparkShorts program while she was working on Soul. She jokes that she hyperventilated for a while, before deciding which story she wanted to tell. Aphton likes to draw comics, especially when she is feeling insecure, and back in 2018 she did a comic that Twenty Something is based on.
"After I was given the opportunity to direct a SparkShort, this same feeling crept back up again. Feeling like an adult one minute, feeling like two kids strapped in a trench coat [the next]. Something about this idea really clicked. And I realized, this is what I want to base my short on. Insecurity and feeling too immature for the task at hand. I had fun playing around with feeling small at certain times of the day and what it would look like visually to not quite measure up to others. I just love this idea of all these kids — what they'd look like stacked up in a trench coat. Trying to navigate through life. It felt like the perfect metaphor of trying to steer through life while hiding your insecurities." – Aphton Corbin
TWENTY SOMETHING premieres on Disney+ September 10th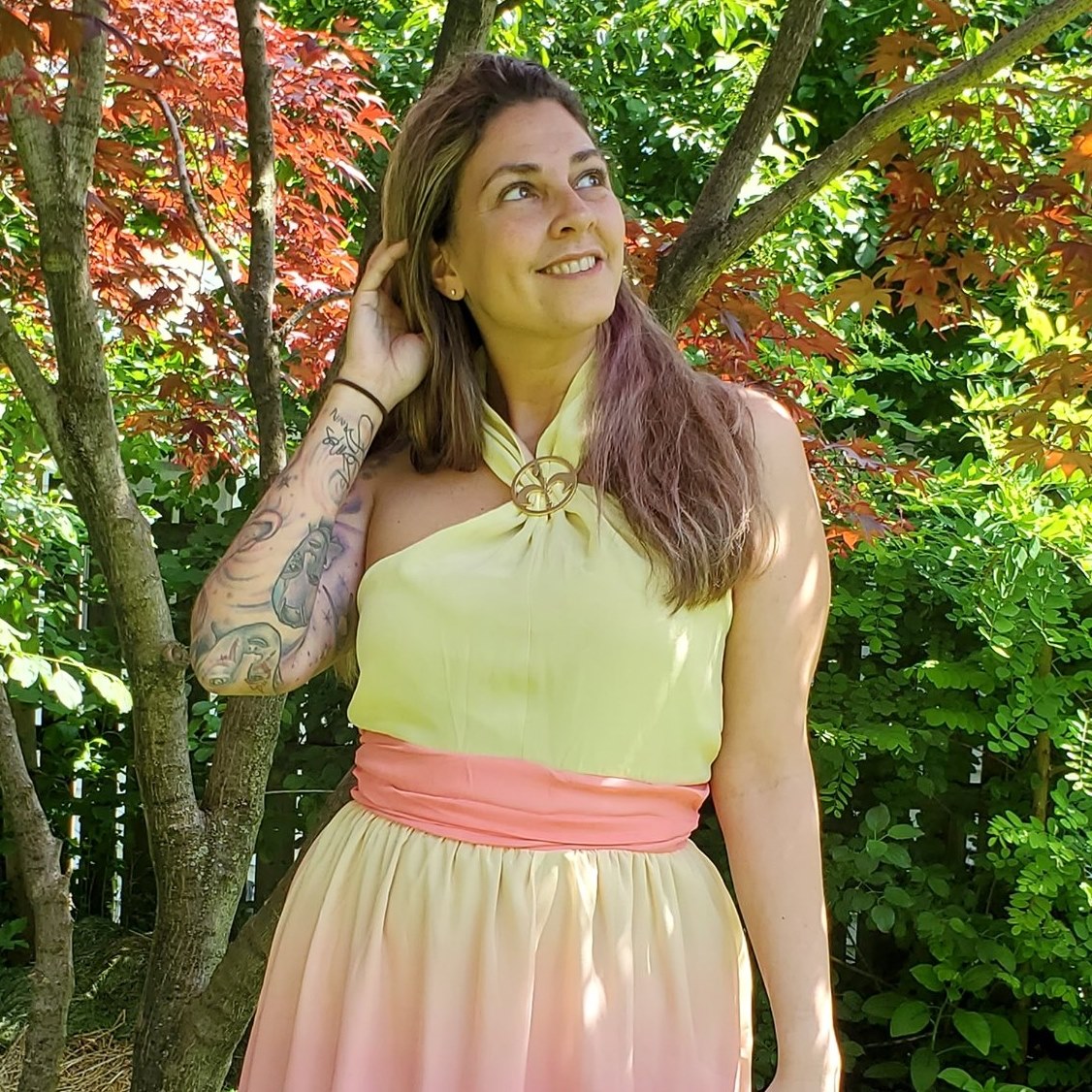 Tessa Smith is a Rotten Tomatoes Tomatometer-approved Film and TV Critic. She is also a Freelance Writer. Tessa has been in the Entertainment writing business for almost ten years and is a member of several Critics Associations including the Hollywood Critics Association and the Greater Western New York Film Critics Association.