Shang-Chi and the Legend of the Ten Rings has two post credit scenes — how they will impact the future of the MCU explained here.
No Marvel Cinematic Universe movie is complete without at least one post credit scene. Shang-Chi and the Legend of the Ten Rings has two, which is not uncommon. The thing is, often one is silly or goofy, and the other is integral to the future of the MCU. In this case, they both seem to be important and hint at a lot of what is to come.
In true Marvel fashion though, fans are left with a lot more questions than answers. In this article we breakdown the Shang-Chi and the Legend of the Ten Rings post credit scenes and come up with some theories as to what it all means.
First Post Credit Scene
The end of the film shows Shang-Chi and Katy having dinner with the same couple they did earlier in the movie. This time they are explaining everything that they just went through, and their old college friend is not believing them, not even for a second. But things change during the first post credit scene when Wong shows up through a portal and asks Shang-Chi if he has the rings with him.
Of course he does, so Wong tells them both to come with him, where they meet with holographic versions of Captain Marvel and Bruce Banner. Carol is sporting long hair and Bruce is .. well… Bruce again. Although it does look like his arm is in a sling. Meaning this much be after Endgame.
They are all inspecting the rings and Wong tells Shang-Chi that the first time he used them, they felt it. When asked how long his father had them for, Shang-Chi says at least a thousand years. Bruce says that by their structure, they are older than that. When they zoom in on them, it is clear they are sending out a beacon. But to who?
Before they can answer that question Captain Marvel has to leave, but she says for Bruce to give Shang-Chi and Katy her number. After she goes Bruce is all "I don't have her number? She always does this." adding more humor to the scene. Wong tells them that there is no going back, and they both have a long journey ahead of them.
After telling them they should get some rest, they instead coax him to go out with them for a night of drinking and karaoke, where they sing Hotel California.
What could this all mean?
Captain Marvel's long hair and the fact that Bruce Banner is not Professor Hulk raise the question — what timeline are we even in? With the multiverse being opened up — is this Shang-Chi and Katy NOT from the Sacred Timeline? Or perhaps this is just some time after Endgame and Carol is growing her hair back and Bruce has gone from Professor Hulk back to human form.
If it is the sacred timeline, then how did Bruce get back to being…Bruce? Perhaps this is for his role in the upcoming She-Hulk, and maybe we will find out there. There is also no mention of Doctor Strange in the entire film, so is he off doing something else? Or are we indeed in a different timeline where Wong is the Sorcerer Supreme? Most importantly, does this all have a connection to Spider-Man: No Way Home? Only time will tell for sure.
Who is the beacon being sent to?
So who exactly are the rings sending a beacon to? This is where a whole lot of speculation comes into place. The immediate connection when considering the Marvel comic books would be Fin Fang Foom, a shape shifting alien that often resembles a dragon.
If it is not him, then considering how old these rings are, and the yellow color they give off, another option would be the Eternals. They have been living on Earth for thousands of years, it stands to reason they could be connected to these rings.
Another option would be Kang The Conqueror, especially because of the look of the beacon — it resembles the split timeline fans saw in Loki when depicting the multiverse.
Maybe, just maybe, that post credit scene in Guardians of the Galaxy Volume 2 will finally pay off and it will be Adam Warlock. Or perhaps it is someone or something completely new and different.
Second Post Credit Scene
The second post credit scene features Xialing back at her father's compound. In the first post credit scene Shang-Chi mentions that she is there to dismantle the Ten Rings, and as she pulls pictures off her wall, including a drawing of her mother, it seems that this could be the case.
But when Razorfist comes in to tell her they are ready for her, it is proven that this is not the case at all. She sits on her father's throne and says that they have a lot of work to do. As the camera pans out fans see many women training alongside the men, something her father never allowed. These women? They sure do look like the rescued widows from the Red Room in Black Widow…
The Ten Rings Will Return pops up on the screen, before it fades to black.
What does this mean? Xialing is not dismantling the Ten Rings at all, but rather taking over her father's empire and bringing more warriors into the fold as well. Sure, they could end up doing good work, but it is more likely that this is just the beginning of a big villainous threat. Alongside the Widows? She is going to be tough to take down. Is this yet another set up for the Dark Avengers. Is she the dark version of Shang-Chi?
About Shang-Chi and the Legend of the Ten Rings
Marvel Studios' Shang-Chi and The Legend of The Ten Rings stars Simu Liu as Shang-Chi, who must confront the past he thought he left behind when he is drawn into the web of the mysterious Ten Rings organization. The film also stars Awkwafina as Shang-Chi's friend Katy, with Michelle Yeoh as Ying Nan, and Tony Leung as Xu Wenwu, Shang-Chi's father; as well as Meng'er Zhang, Fala Chen, Florian Munteanu, Benedict Wong, Yuen Wah, Ronny Chieng, Zach Cherry, and Dallas Liu.
Shang-Chi and The Legend of The Ten Rings is directed by Destin Daniel Cretton and produced by Kevin Feige and Jonathan Schwartz, with Louis D'Esposito, Victoria Alonso and Charles Newirth serving as executive producers. Dave Callaham & Destin Daniel Cretton & Andrew Lanham wrote the screenplay and the screen story is by Dave Callaham & Destin Daniel Cretton.
Shang-Chi and The Legend of The Ten Rings hits theaters September 3rd!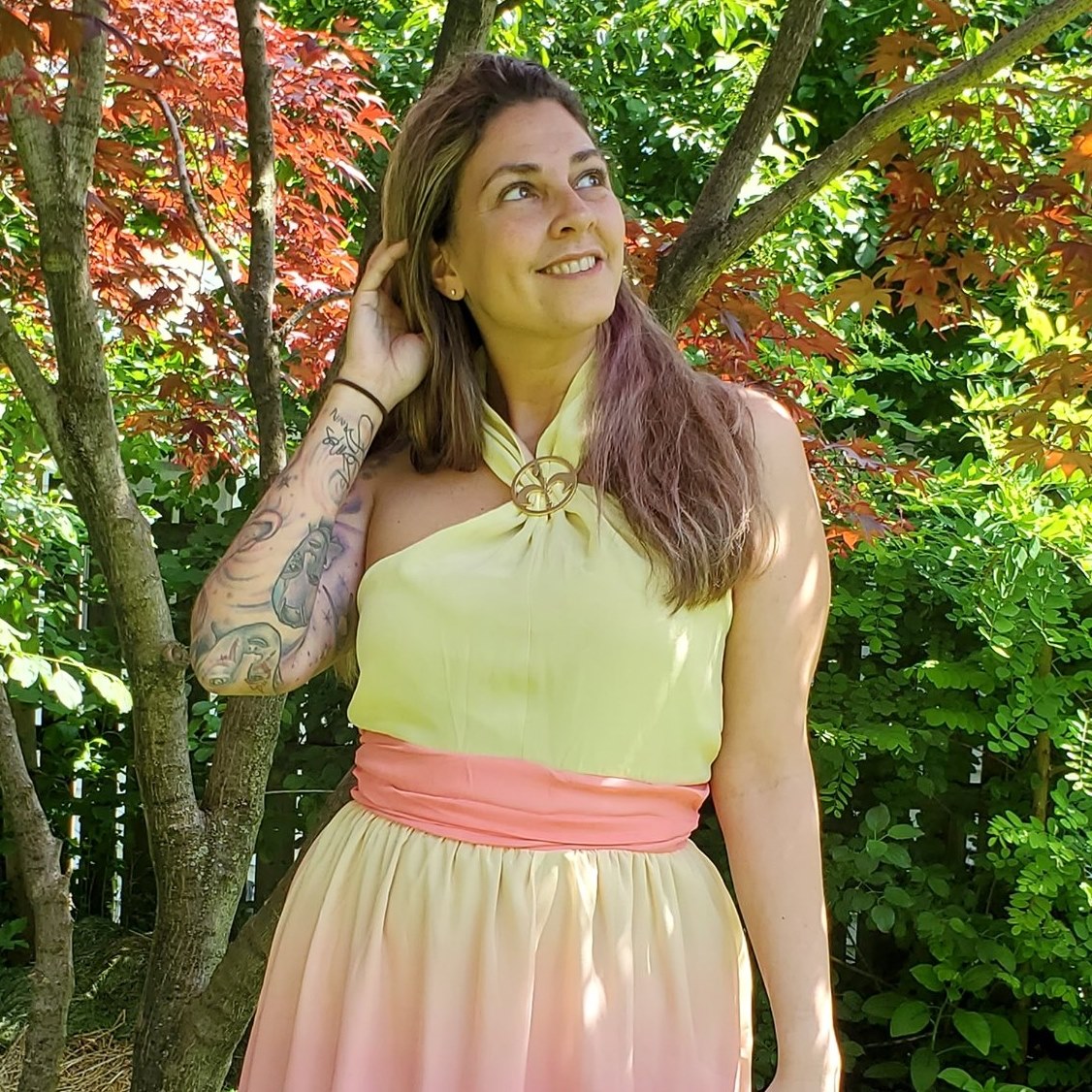 Tessa Smith is a Rotten Tomatoes Tomatometer-approved Film and TV Critic. She is also a Freelance Writer. Tessa has been in the Entertainment writing business for almost ten years and is a member of several Critics Associations including the Critics Choice Association, Hollywood Critics Association, and the Greater Western New York Film Critics Association.