Short Circuit season 2 is coming to Disney+ with a whole new collection of shorts, here are reviews as well as the creator inspirations.
Short Circuit, Walt Disney Animation Studios' innovative and experimental short film program where anyone at the Studio can pitch an idea and potentially be selected to create their own short, marks the fifth anniversary of the program's inception with the debut of five new shorts exclusively on Disney+. This new selection of short films by a group of filmmakers hailing from various departments throughout Disney Animation explores five unique visual and storytelling styles.
During a press event the directors of each of the films discussed their inspiration for them. Learn about how each short in Short Circuit Season 2 came to life, and read our review of them below.
Short Circuit Season 2 Titles
"Dinosaur Barbarian"
Directed by Kim Hazel
About: Battling evil is all in a day's work for Dinosaur Barbarian, but what about taking out the trash? Sometimes even a superhero needs to clean up his act.
Inspiration: Kim Hazel admits that Dinosaur Barbarian was born as a joke at her lunch table. It is very clear that it is inspired by the 2D cartoons of the 1980s, as well as fantasy illustration. Kim loves the energy of cartoon theme songs, and that is something she will watch whenever she needs to be pumped up for something.
Review: The 2D animation of this short is so much fun and really gives off that '80s vibe. The song from the Mondo Boys is super catchy and is sure to get stuck in your head immediately. This one is a TON of fun and is sure to bring out the kid in everyone. Dinosaur Barbarian feels like it should be watched as you eat a bowl of cereal in your pajamas. Be sure to watch through the credits, because there is more fun to be had!
"Going Home"
Directed by Jacob Frey
About: A story about growing up and the meaning of home in which a young adult repeatedly visits his hometown, but with every new arrival he starts to face the inevitable: change.
Inspiration: Jacob Frey says that Going Home is inspired by the fact that every time he goes to visit his hometown, things change. The more he goes home, the more stuff changes. It isn't just the environment, it is also the people. He lives in the United States, but is from Germany.
Review: This short is extremely emotional. There is a lot of ways that it can be taken, and a lot of emotions that can be felt, right from the start. It is very clearly about change and I love the way the seasons change around the main character. It isn't just the seasons that change, it is basically everything besides the main character. This short shows how much life changes around you, so enjoy every moment of it when you can. Personally, I shed a lot of tears watching Going Home, which says a lot since it is just a few minutes long.

"Crosswalk"
Directed by Ryan Green
About: A law-abiding citizen must find his inner strength to cross the street at a light that won't change.
Inspiration: Ryan Green says that his inspiration behind this short was the endless times he would stand at a crosswalk sign, waiting to be able to cross the street. Even with no traffic coming from either direction, there are times where he would be stuck there, just waiting. Green explains that he started to picture his ancestors that came across the Atlantic on a boat to check into Ellis Island looking at him like he was crazy standing there waiting for a light to tell him he can cross when he sees he can.
Review: This short is super relatable because we have all been there, just standing and waiting to cross the road for what feels like forever. The animation style being different during the introduction is a great way to captivate the audience, and make it really seem like the character is evolving. Crosswalk is cute and funny, with a surprise twist ending that will have most everyone who watches it laughing.

"Songs to Sing in the Dark"
Directed by Riannon Delanoy
About: Two creatures living in the depths of a dark cave engage in a battle of acoustic one-upmanship. As things escalate, they come to realize that they are stronger together.
Inspiration: Riannon Delanoy explains that this short is inspired by a lot of her interests, and combines them all – the natural world, big expressive visuals, and monsters! It is all about sound, and was inspired by her thoughts on what sound actually is. It is like a bubble and a shape, and it changes.
Review: The cool thing about Songs to Sing in the Dark is how it makes you think about sound in a completely different way. The animation perfectly changes to match the sounds created in a fun and beautiful way. The monsters that are featured in this short are intriguing and really, really cool looking.
"No. 2 to Kettering"
Directed by Liza Rhea
About: On a dreary, ordinary morning, a girl learns how the power of laughter can lift even the most sullen among her fellow bus riders along their journey to Kettering.
Inspiration: Liza Rhea explains that she grew up in Northampton, England she used to take a big double decker red bus, the number two bus, to school every day. It was full of strangers and one day someone smiled at her and her immediate reaction was to not interact, but then she realized it felt nice. So she started to catch people's eyes and smile at them whenever she could and even earned the nickname "the smiler" from the bus drivers.
Review: No. 2 to Kettering was immediately captivated because of the music, and then as it went on, you cannot help but feel for the little girl. She is colorful, while everything around her is dreary and gray. This contrast is fantastic and really helps to get the point across. There is a great lesson in here that a smile can really brighten someone's day, no matter what they are going through. Those that watch this short are sure to smile at the ending, that is for sure.
Short Circuit Season 2 comes to Disney+ on August 4th.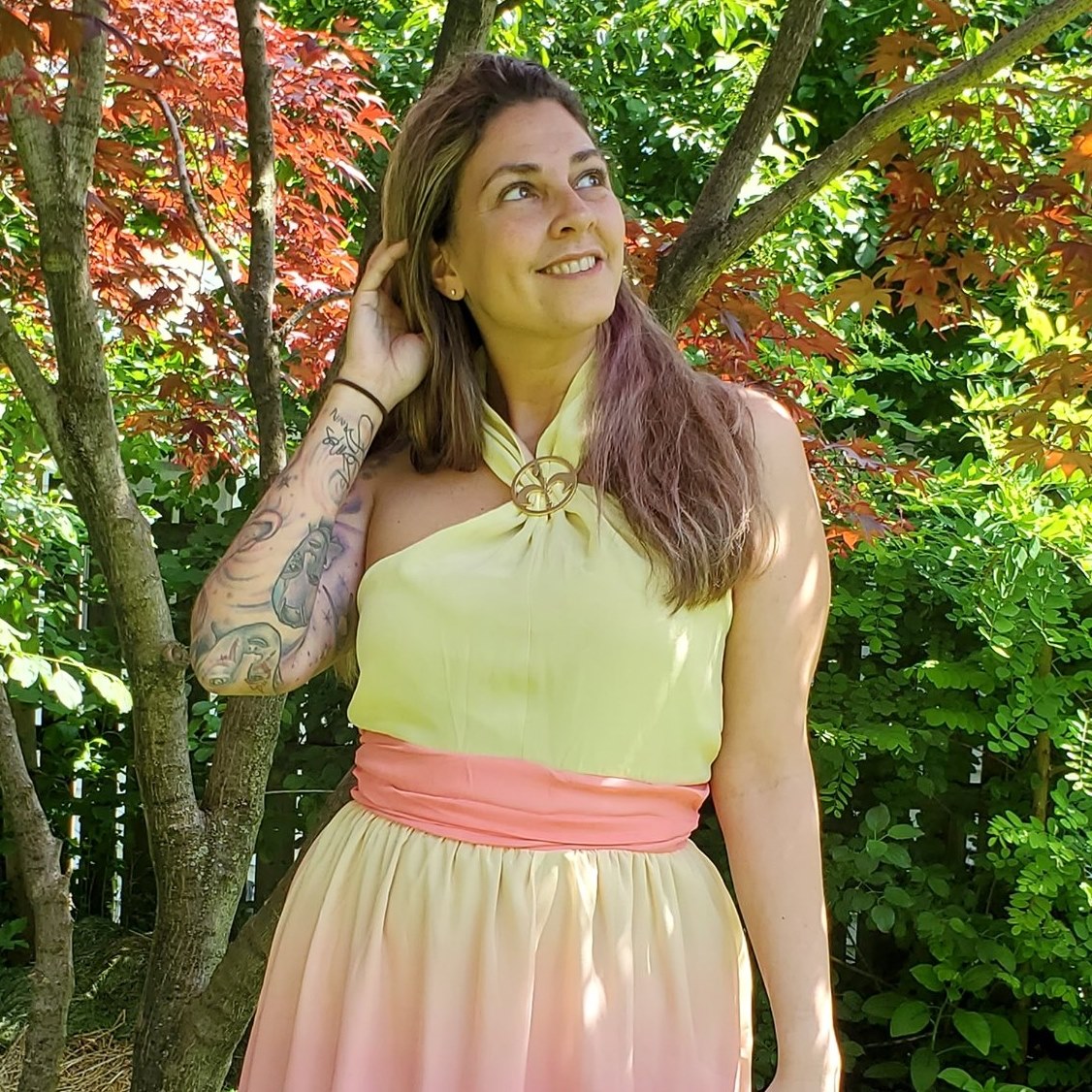 Tessa Smith is a Rotten Tomatoes Tomatometer-approved Film and TV Critic. She is also a Freelance Writer. Tessa has been in the Entertainment writing business for almost ten years and is a member of several Critics Associations including the Hollywood Critics Association and the Greater Western New York Film Critics Association.