The Haunting Of Bly Manor is an extremely creepy and spooky show, but at its core, is a love story. Perhaps more than one.
If you know anything about me, then you know I love to be scared. There is no better feeling than being on the edge of my seat, with my heart pounding, as my mind tries to wrap my brain around what is happening on the screen. This is why thrillers and chillers are some of my favorite genres of shows and movies. The Haunting of Bly Manor is just that — but somehow, it is also a love story at the core.
Kids are creepy. Dolls are creepy. Faceless ghosts are creepy. And this show has all three of those. So if you want to be creeped out, this show is for you. However, it is so much more than that. The story, the plot, the acting — all of them are fantastic. Sure, some things are predictable. If you don't completely figure it out, you will likely at least be thinking "hmmm…something is up with that…", but that doesn't take away from the reveals when they happen.
The Acting Is Perfectly Splendid
Every single actor stands out in this series, not one is pushed to the side. Everyone has a role to play and they do so, with great success. Child actors are often not the best, if I am being honest, but Amelie Smith who plays Flora, and Benjamin Evan Ainsworth, who plays Miles, are extraordinary.
To be able to handle roles like that so well is impressive at their young age. I hope we see a lot more of them. I don worry about the children though. Something like this would have to give them nightmares for the rest of their lives I would imagine.
Besides the children, two of the stand outs for me were some of the most subtle characters. Rahul Kohli plays the house cook and while he isn't a main character, so to speak, he is one of my favorites. His relationship with Hannah, and his mother (whom we never see), really touch me. No to mention the speech he gives around the bonfire. He had me in tears.
The other stand out for me, although really, everyone is phenomenal, is Tahirah Sharif, who plays Rebecca Jessel. We don't see a lot of her, but what we do see is a powerful performance. I can't say much because a lot of her scenes include spoilers, but you will know what I mean when what you watch The Haunting Of Bly Manor.
Do You Have To Watch The Haunting Of Hill House?
The Haunting Of Bly Manor is a great follow up to The Haunting Of Hill House. I refuse to rank one as better than the other. They are similar, but different. And while some of the cast returns, they are not connected in any way, much like American Horror Story does.
There is no need to watch The Haunting of Hill House before you watch this one, although I do highly recommend the show because of how good it is. Honestly, it is better than this one. So if you enjoy Bly Manor, be sure to check out Hill House! They are both creepy ghost stories, but again, no you really don't have to watch it to understand The Haunting of Bly Manor.
Overall Thoughts
Perfectly splendid in almost every way, The Haunting of Bly Manor is a Gothic and tragic love story at its core. It is dark, creepy, and suspenseful. There are twists and turns throughout the whole series, and many episodes end in cliffhangers — the way a good series should. At its core are a couple of tragic love stories. Which honestly, I loved about it. Not just one love story, but several, and not all of them romantic love either.
This series will keep viewers guessing just exactly what is happening. And while some of the twists might be seen coming from a mile away, the majority of them are not. Each and every payoff is worth it. I promise you. There are plenty of surprises that will keep even the best sleuth satisfied.
As a Stephen King fan, I was excited to see blocks in the classroom spell out "Redrum" in one scene. One of just many Easter eggs that can be found throughout the series. My only issue with this series is that I wish they did more with some of the dolls. At least some more explaining. There is also one plot hole that I just cannot wrap my head around — more details on that later since it is a big spoiler.
Overall, this series is more than worth a watch if you enjoy creepy shows. It doesn't go too far over the edge, and there isn't any gore. The plot is a real one, and a deep one, with some great lessons about love and being true to yourself attached to it.
About The Haunting Of Bly Manor
From The Haunting of Hill House creator Mike Flanagan and producer Trevor Macy comes THE HAUNTING OF BLY MANOR, the next highly anticipated chapter of The Haunting anthology series, set in 1980s England. After an au pair's tragic death, Henry Wingrave (Henry Thomas) hires a young American nanny (Victoria Pedretti) to care for his orphaned niece and nephew (Amelie Bea Smith, Benjamin Evan Ainsworth) who reside at Bly Manor with the estate's chef Owen (Rahul Kohli), groundskeeper Jamie (Amelia Eve) and housekeeper, Mrs. Grose (T'Nia Miller). But all is not as it seems at the manor, and centuries of dark secrets of love and loss are waiting to be unearthed in this chilling gothic romance. At Bly Manor, dead doesn't mean gone.
Producing partners Flanagan and Macy drew from the iconic supernatural stories of Henry James, to create the ensemble drama which also stars Oliver Jackson-Cohen, Kate Siegel, and Tahirah Sharif. The series is executive produced by Flanagan and Macy for Intrepid Pictures, along with Darryl Frank and Justin Falvey for Amblin Television.
The Haunting Of Bly Manor comes to Netflix on October 9th!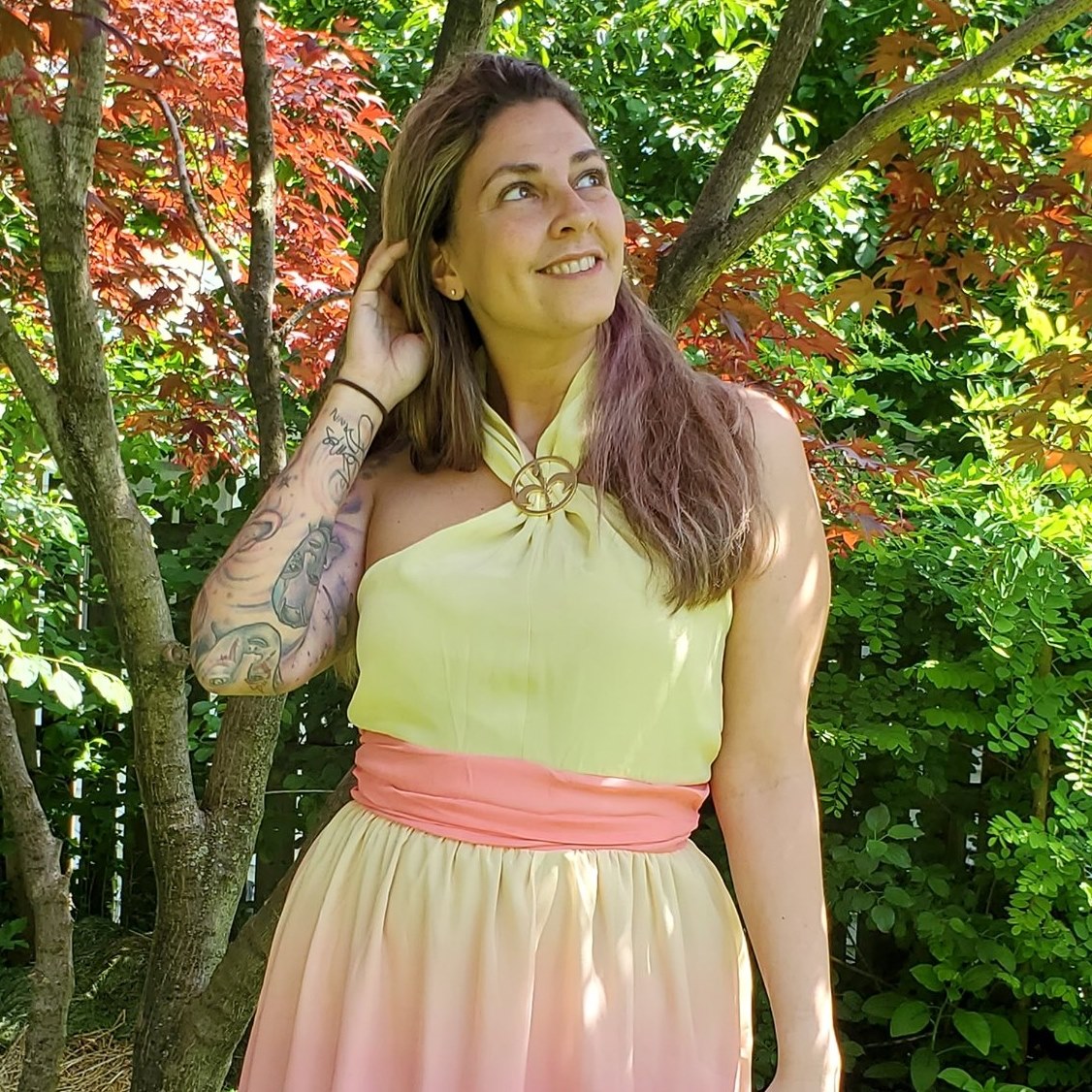 Tessa Smith is a Rotten Tomatoes Tomatometer-approved Film and TV Critic. She is also a Freelance Writer. Tessa has been in the Entertainment writing business for almost ten years and is a member of several Critics Associations including the Hollywood Critics Association and the Greater Western New York Film Critics Association.