Radioactive is the inspiring, and also heartbreaking, story of Scientist Marie Curie. She discovered radioactivity and was a brilliant mind.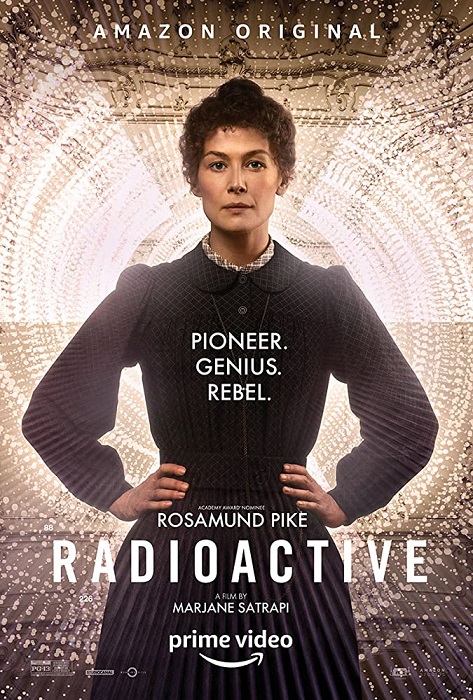 My husband is a former United States Navy nuke, and he now works at a nuclear power plant. So I know a lot about Marie Curie because he raves about her often. When we first heard that there was going to be a new movie based on her, we were very excited.
We already knew a lot about her life, but not everything that was shown is this film. From the first moment we were hooked. Her attitude and presence was captivating. She cared about Science and that is it. It was obvious she did not mean to fall in love. However, once she did, I really liked watching her and her husband work together.
They are such an inspiring duo, and the actors brought that chemistry to the screen. Of course they were not without their arguments, but what couple isn't. The way she cried when he passed away absolutely crushed me. It was obvious the love they had for each other.
There were a few moments in this movie that absolutely shocked me, which I always love in a film. Rosamund Pike perfectly portrays a hard woman who is determined in her work, but also has a soft side. I enjoyed seeing both sides of Marie Curie in this movie.
Overall Thoughts
Radioactive is inspiring and heartbreaking at times. Is it a perfect movie? Not at all. I highly doubt it will be nominated for anything. But as a Science nerd with a husband who works in the Nuclear field it was fascinating to watch.
I learned a little bit about Marie Curie that I didn't even know, and I thought I knew a lot about her. This movie is certainly not for everyone, but if you like Science and are interested to learn more about Marie Curie, give it a shot. You can watch it for free with Amazon Prime Video, so it is worth the try.
About Radioactive
From the 1870s through our 21st century, Radioactive tells the story of pioneering scientist Marie Curie (Rosamund Pike) through her extraordinary life and her enduring legacies – the passionate partnerships, her shining scientific breakthroughs, and the darker consequences that followed.
After the death of her beloved husband, Marie Curie's commitment to science remains strong as she tries to explain previously unknown radioactive elements. But it soon becomes terrifyingly evident that her work could lead to applications in medicine that could save thousands of lives — or applications in warfare that could destroy them by the billions.
Watch Radioactive now on Amazon Prime Video.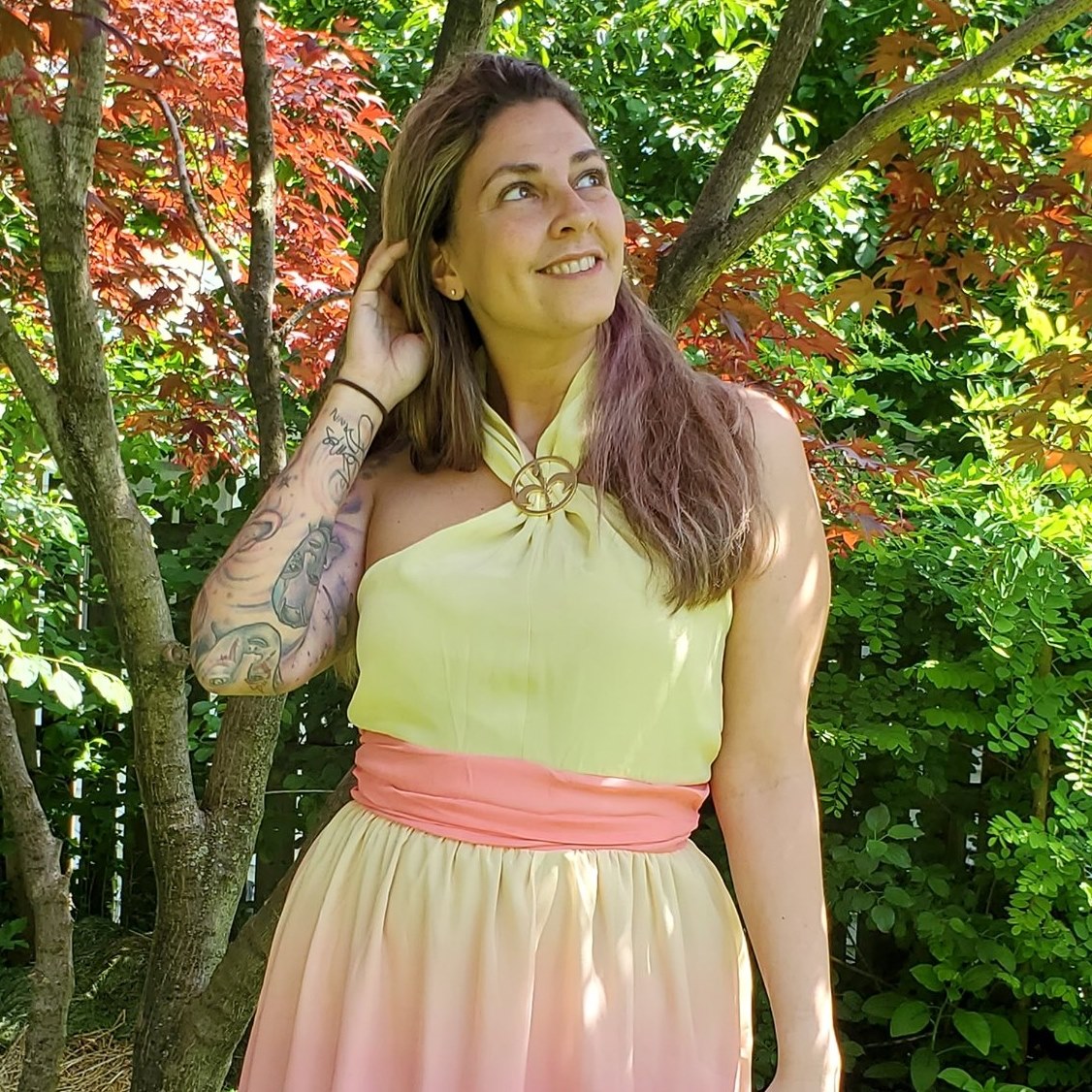 Tessa Smith is a Rotten Tomatoes Tomatometer-approved Film and TV Critic. She is also a Freelance Writer. Tessa has been in the Entertainment writing business for almost ten years and is a member of several Critics Associations including the Critics Choice Association, Hollywood Critics Association, and the Greater Western New York Film Critics Association.