Animal Crackers is coming to Netflix soon and this is a movie that families will not want to miss! It has an all star cast and kids are sure to love it!
Animal Crackers caught my eye first because of the all star cast. John Krasinski and Emily Blunt play the main couple of the movie (awwww, am I right?), and Danny DeVito is one of the main stars as well! Sure it is about a circus and I am terrified of clowns, but the trailer had my daughters really excited to watch it.
Let me start right off with answering this question — were the clowns scary? I mean, this is a kids movie so of course they weren't. Don't get me wrong, I was totally nervous at first but have no fear, they are fun clowns and didn't freak me out even once. Which if you know me, that says something. Because again, I hate clowns.
How Do The Animal Crackers Work?
In Animal Crackers, Owen (John Krasinski) and Zoe (Emily Blunt) fall in love and get married. They also have an adorable little girl, Mackenzie. When Owen's Uncle Bob's Circus burns down with his Uncle and Aunt in it, he is left with a box of what Owen believes are old animal crackers. And for some reason, he is tempted to eat them. Ew.
But good thing he did! It turns out they have some magic to them. Every time someone eats an animal cracker, they turn into that animal. The only way to turn human again is to eat the human cookie that appears in the box when they eat the animal one.
The box is magical so it never empties. However, there is only one human cookie that will appear for each human that eats and animal cracker. And trust me, you don't want to eat a broken cookie — just wait until you see what happens (and try not to laugh!).
The Villain Of The Story
Horatio P. Huntington, Bob's brother, is very upset with Bob. Bob got the fortune, the fame, and the girl that he loved, Talia. When he discovers the secret of the animal crackers he sends his henchmen to try to steal them. I don't want to give any spoilers but what happens after that is a lot of fun and craziness! Trust me, you will love his little band of thieves and circus performers!
Horatio makes a great villain and is certainly one of those love to hate him types. Ian McKellen is great in this role, and even gets a song in! Which is amazing, of course. I am a big fan of villains, as you likely know if you come to my website a lot, and Horatio is one of the best! You will see!
The Dog Biscuit Factory
There is also a side plot in Animal Crackers which honestly, I really enjoyed. As you can see by the trailer, Owen works at Zoe's dad's dog biscuit factory doing something that my girls laughed and laughed about. Yup, his job is taste testing dog biscuits. As in, he actually eats dog biscuits. I guess that is why he didn't mind eating what he thought were old animal crackers.
In this side plot, Owen has joined forces with the brilliant Binkley, voiced by the super talented Raven-Symone, to come up with a better tasting dog treat. Actually not just better tasting, ones that actually taste like human foods. There are some explosions, and some missteps — which makes this side plot a LOT of fun!
Also at the dog biscuit plant is Brock, voiced by Patrick Warburton, and he is one of the funniest characters in the whole movie. He is Mr. Woodley's right hand man at the factory, and is constantly trying to foil Binkley's invention.
A Fun Family Film!
Animal Crackers is a movie that I think all families will truly enjoy! My daughters were hooked from the first few minutes of the movie. Their eyes were glued to the screen and they sometimes even got vocal cheering for their favorite characters. During Ian's big song number they got up and danced around the room! And OK, I might have joined them.
All that being said, Animal Crackers is most definitely a kids movie. There is no denying that. It is fun, yet mostly predictable. Which I didn't mind at all as an adult watching it, just something to keep in mind. My girls had no clue what was coming next though. That is until the second, third, fourth, and fifth time watching. Yes, we have watched it almost daily. They LOVE Animal Crackers, and really, I cannot blame them.
It also has a great lesson about family and believing in yourself. Which is something I always like about kids movies. They sneak lessons in where kids won't really recognize them, but parents will be beaming! This is the perfect family movie night film.
Is Animal Crackers OK For Kids?
Yes of course Animal Crackers is OK for kids! It is, after all, a kids movie. There are some fight scenes, but nothing to worry about here parents, typical kids movie fighting. No blood at all and the style of fighting is very cartoony. There are some moments where characters are believed to be dead, and my 7 year old shed a few tears, so if you have sensitive ones be mindful of that.
I suppose there are some jokes that some parents might not like, but they made the movie better for me. Burp jokes, underwear jokes, butt jokes, and the word nincompoop is used a lot. Those aren't things that bother me at all, especially with my kids being 7 and 9 — but I figured I should mention them in case anyone reading this is bothered by that stuff.
Oh, and at one point Owen, John Krasinski's character, looks down the front of his pants and says that the goop even got other places (there was a goop explosion at his work). I probably laughed the hardest at this, and it totally went over my daughter's heads.
Overall Thoughts
Honestly, Animal Crackers is probably a bit too slow and predictable to be any adult's favorite movie. But it is still sure to be a movie that a family enjoys together. It dragged on here and there but the last half hour was pretty solid. There was even a twist that I did not see coming! It even made me gasp!
Kids under 12 are sure to enjoy it. I mean it has a lot of talking animals, great family values, and even some funny jokes about eating dog biscuits and burps. What kid doesn't like that sort of thing? Animal Crackers is a great family friendly movie for family movie night. But I don't suggest eating animal crackers during it unless you want your kids running around pretending to be each animal they eat! This I know from experience…
Check out my favorite Animal Crackers quotes!
About Animal Crackers
A family must use a magical box of Animal Crackers to save a run-down circus from being taken over by their evil uncle Horatio P. Huntington.
Animal Crackers is coming to Netflix on July 24th!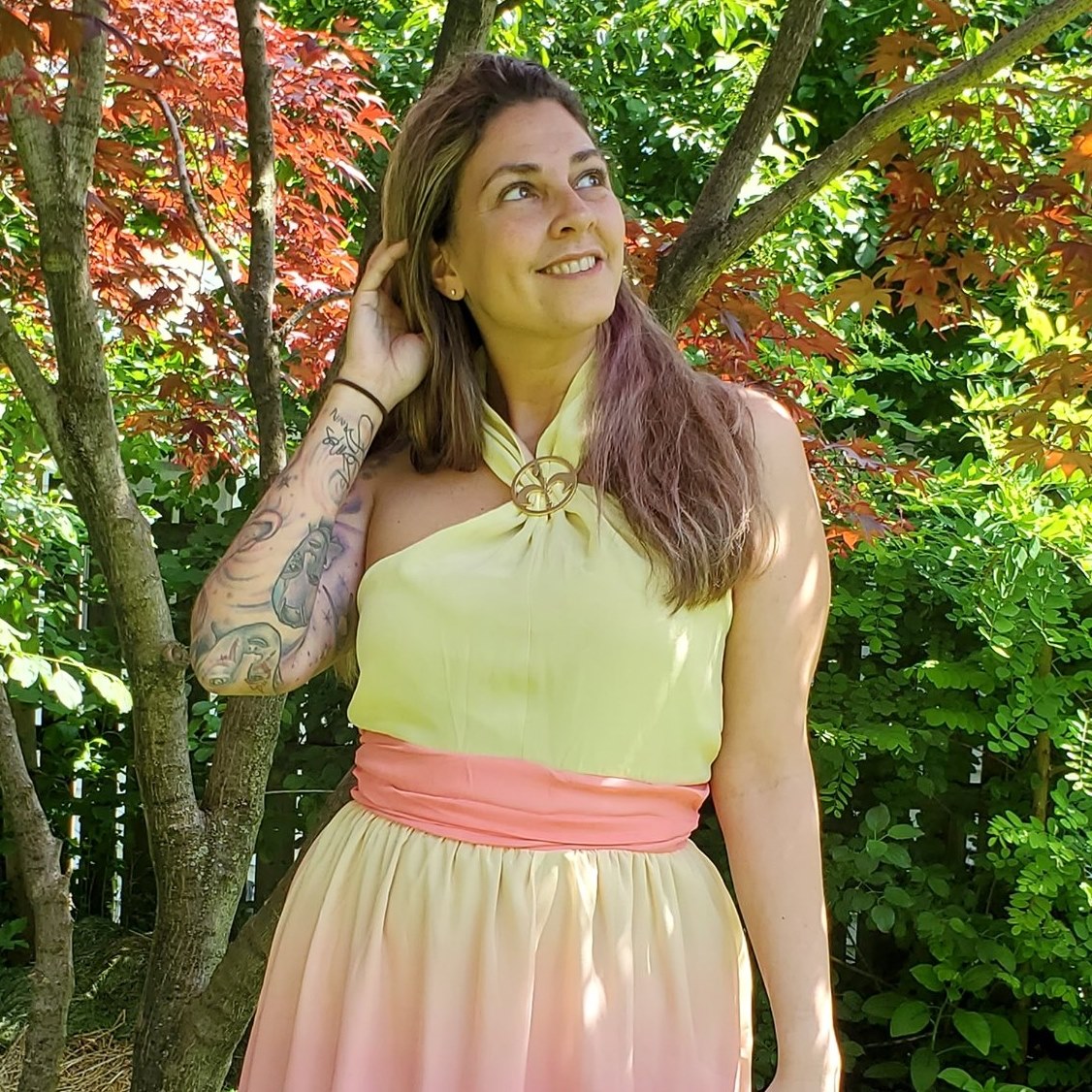 Tessa Smith is a Rotten Tomatoes Tomatometer-approved Film and TV Critic. She is also a Freelance Writer. Tessa has been in the Entertainment writing business for almost ten years and is a member of several Critics Associations including the Hollywood Critics Association and the Greater Western New York Film Critics Association.