The first episode of DC's Stargirl is the perfect lead in for the series! Between all the action and drama, you are sure to be hooked!
If you know anything about me, you know that I am a huge comic book nerd. But DC's Stargirl is one that I cam not super familiar with. I know a little bit here and there, but hers was never a comic I dived deep into. Coming into this show as NOT a super fan, made me all the more excited to get into her origin, and her story.
Warning: Minor Spoilers Ahead For DC's Stargirl Episode One
DC's Stargirl starts right off with off with an action packed superhero fight, and I was immediately hooked. What a way to start a comic book series! We see some of the great DC villains like The Wizard, Icicle, and Brainwave — and you know how much I like the villains. There were some superhero names I knew, and some that I did not. I will say this has me researching comics that I should be reading to catch up and get to know them.
Once Courtney Whitmore is introduced, this really turns into a teen drama — and I love teen dramas. We see her as a young child, waiting for her father by the window on Christmas Eve, but he never shows up. Years pass and she is a teenager, moving to a new state, and has no friends to speak of. Her mom is now married to Pat Dugan, played by Luke Wilson, who is really Stripsey.
Stripsey was Starman's sidekick, who was at the battle that night, and was gifted his staff. The staff holds Starman's powers and he trusted Stripsey to pass it along to someone who was heroic and true enough.
Of course that person is going to be Coutney, who will be Stargirl. It doesn't take long for her to discover the staff, and Pat's real identity. DC's Stargirl could have easily dragged this out for us, but they didn't. She gets to explore the powers of the Cosmic Staff against some bullies, and when she gets home is confronted by Pat. They talk about the Justice Society of America, and what happened that night. Getting things all out in the open between them.
Courtney makes the guess that her father is Starman, and that is why he never showed up. Honestly, that was my initial thought as well. Even though we haven't discovered this yet, it sure seems like a possibility. Toward the end of the episode we discover someone who is related to one of the villains (but I will stay hush hush so as to not spoil it for you).
The first episode ends with something that DC comic book fans will flip over! You will be begging for the next episode, I can almost guarantee you that!
Overall Thoughts
The first episode of DC's Stargirl is a great introduction to the series. We get some kick butt action, high school drama, and a whole collection of heroes and villains! I don't know much about many of these characters, but I now have a long list of comics I need to read to get to know them.
Thanks to this lead off of the series, I will be coming back week after week to learn more about Stargirl, and her adventures. This show gave me Heroes first season vibes, and if you know me, that is quite the compliment. This is a must watch for any comic book fan, whether you know much about Stargirl or not.
About DC's Stargirl
DC's STARGIRL follows high school sophomore Courtney Whitmore as she inspires an unlikely group of young heroes to stop the villains of the past. This new drama reimagines Stargirl and the very first superhero team, the Justice Society of America, in an unpredictable series.
The project focuses on the character that started executive producer Geoff Johns' career as a comic book writer when he created her in 1999, lovingly inspired by his late sister, who was killed in a 1996 plane explosion.
Stargirl premiers on DC Universe on May 18th and on the CW on May 19th!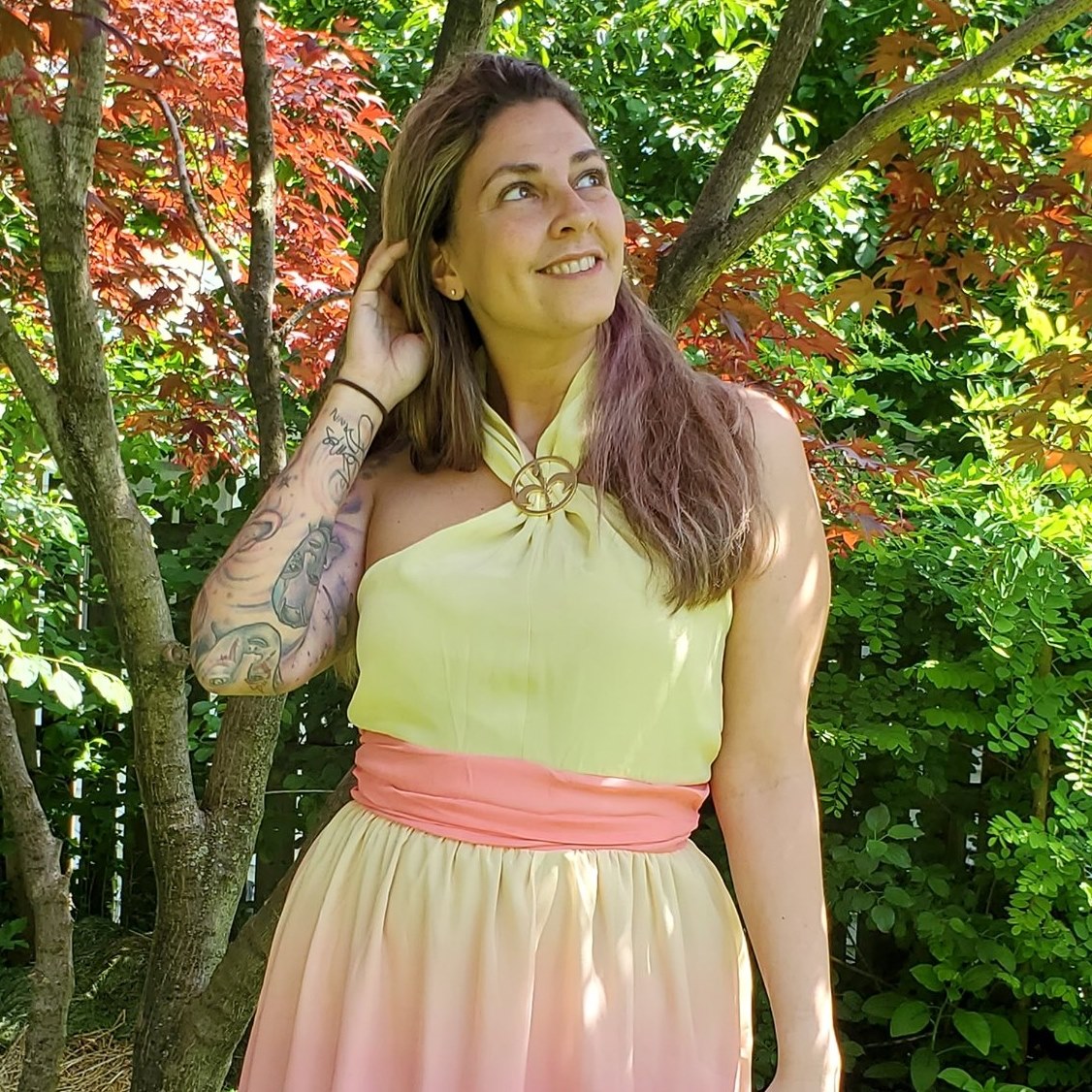 Tessa Smith is a Rotten Tomatoes Tomatometer-approved Film and TV Critic. She is also a Freelance Writer. Tessa has been in the Entertainment writing business for almost ten years and is a member of several Critics Associations including the Hollywood Critics Association and the Greater Western New York Film Critics Association.