Doctor Who is back for its 12th season — here are some of my favorite Doctor Who memes to celebrate!
Doctor Who is a huge phenomenon for good reason. I have only started to watch this show recently and now I feel like I need to watch all the episodes and know all the things. It always felt too overwhelming to catch up because there are years and years of Doctor Who episodes. But I was instantly hooked and now I need to catch up.
To help celebrate the release of Doctor Who season 12, here are some of my favorite Doctor Who memes that I found from around the interwebs. If you have one you want me to add, let me know on social media and I will get it done — find me on all channels as MamasGeeky!
Happy New Year! And Happy New Doctor Who Season!
The Best Doctor Who Memes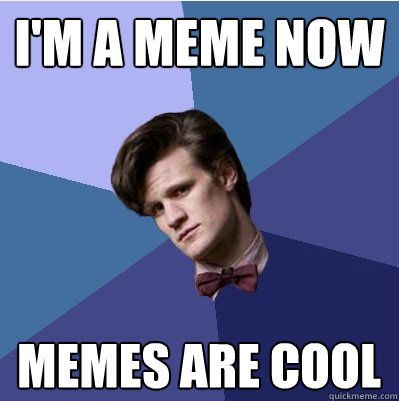 About Doctor Who
An eccentric yet compassionate extraterrestrial Time Lord zips through time and space to solve problems and battle injustice across the universe, traveling via the TARDIS (Time and Relative Dimensions in Space), which is his old and occasionally unreliable spaceship that resembles a blue police phone box (but changes its appearance depending on its surroundings) and is much, much larger inside than outside.
Doctor Who Season 12 airs on BBC America Sundays at 8pm ET.