This post is sponsored by Amazon Prime, however all thoughts and opinions are my own.
Life gets busy. Trust me, no one knows this more than me right now. Not only have I been traveling a lot for work, my kids are back in school, and we just moved to a new house. Honestly, I forgot Halloween was almost upon us and went into a panic. When I asked my daughter what she wanted to be for Halloween, she said a doll. Not just any doll, but a doll in a box. I wracked my brain and then came up with the PERFECT idea — I would turn my Amazon smile boxes into a costume — also known as a Boxtume!
It's Boxtumes Season and I've teamed up with Amazon Prime to create an original Boxtume, and show you all how to do it! It really is so simple and it only took me about a half hour to make! And all of the materials used are common household supplies, like tape and scissors. And if you don't have those in hand, you can order them on Amazon!
Materials Needed
Most of these items can more than likely can be found lying around your house. However, if you're missing a few, or all of them, you can simply order them from Amazon. Your new supplies will not only arrive in Amazon smile boxes (what you'll create your Boxtume with), and if you're a Prime member, they will show up at your doorstep in no time with fast, free shipping, making it a win win! Boxtumes are the perfect Halloween Hack for any busy mom out there. Here's what you'll need to create your very own Doll Boxtume:
How To Make Your Doll Boxtume
I promise you this Boxtume is so easy to make! Not to mention it will be an adorable Halloween costume that everyone will rave about! You can do it in less than five steps. Here's how!
STEP ONE: After you figure out which Amazon smile box you'll need for your doll Boxtume, cut a hole large enough to completely go around your child's head in the top one. This will act as the window that you can see the "doll" through.
STEP TWO: Tape two Amazon smile boxes together while open, and tape the top box close.
STEP THREE: Tape the poster board over the boxes so the entire front (and sides if you wish) is completely covered. Don't forget to cut the hole for the head on the poster board as well.
STEP FOUR: Use a Sharpie to write the name of your doll on the front. My daughter chose "Lorie Girl" Doll because Lorie Girl is her nickname around the house.
See? I told you it would be easy! Amazon Prime makes everything easier for me. You can't go wrong with fast, FREE shipping! And now I can use their Amazon smile boxes to make last minute creative Halloween costumes, or should I say Boxtumes for my kiddos! She was so excited with how her costume came out. She can't wait to wear it during the Halloween Parade at school!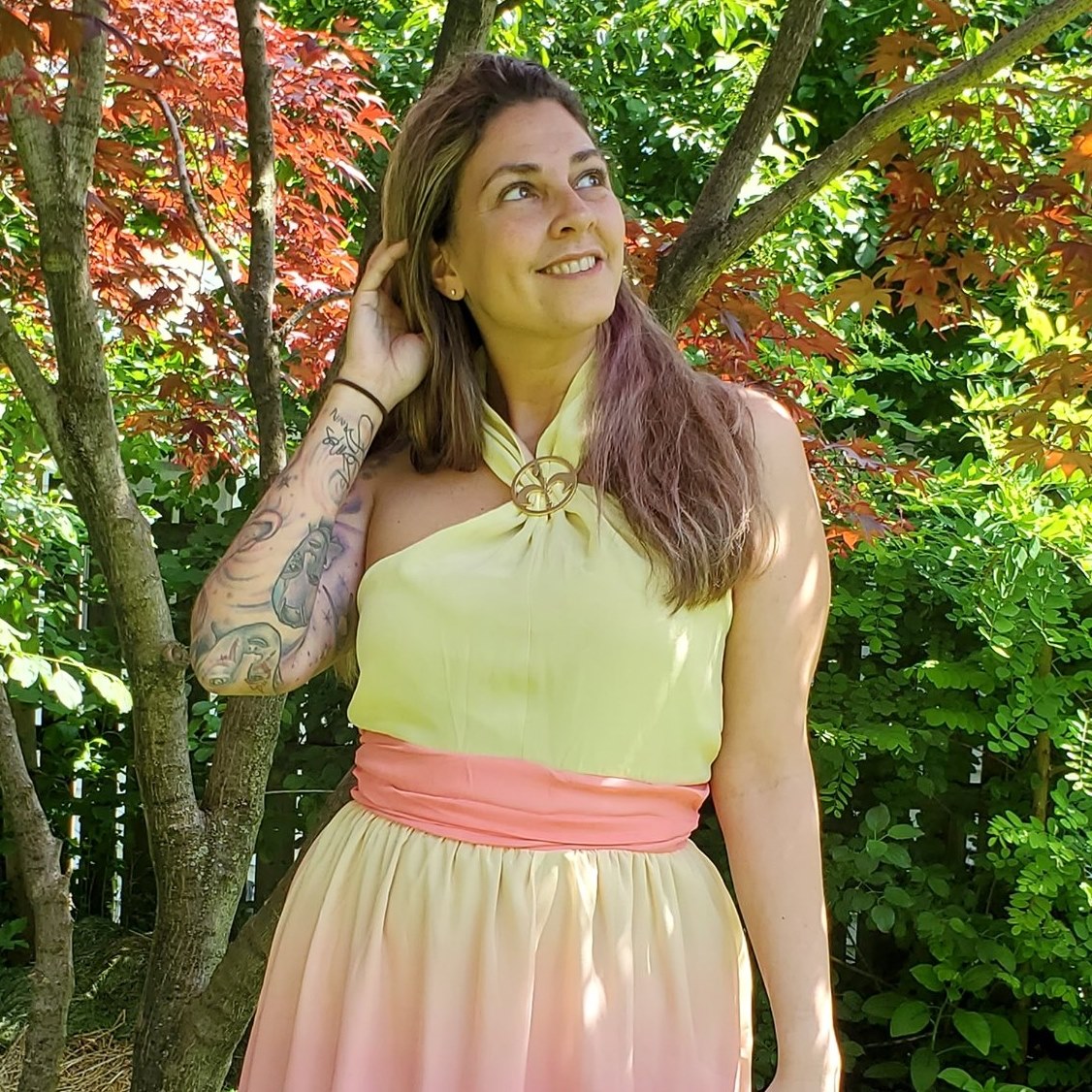 Tessa Smith is a Rotten Tomatoes Tomatometer-approved Film and TV Critic. She is also a Freelance Writer. Tessa has been in the Entertainment writing business for almost ten years and is a member of several Critics Associations including the Critics Choice Association, Hollywood Critics Association, and the Greater Western New York Film Critics Association.