My family and I visit Walt Disney World a lot and one of the dinners we never miss out on is one at Be Our Guest. When we found out they were changing their menu and experience to be similar to Cinderella's Royal Table, we were skeptical. Instead of a larger menu, guests now will choose an appetizer, entree, and dessert from a smaller menu. There is also a fixed price – $55 for adults, and $35 for children. We decided to check it out during our most recent visit. Was it worth it? Read on to find out.
Appetizers
We normally don't order an appetizer at Disney because the cost can add up quickly, but since this was included in our meals, we all ordered one. I opted for the salad, which was really good, and my husband chose the octopus. He said it wasn't what he was used to when it comes to that dish, but he did really like it.
The kids' appetizer options were either a wedge salad or a fruit and cheese plate. My kids despise salads so they both opted for the cheese plate. It was like torture trying to get them to try the fancy cheeses they were given, and my husband and I ended up eating them. They did enjoy the grapes and strawberry however.
Entrees
My husband and I would both would always order the steak at Be Our Guest. I confess, the main reason was for the garlic dipping sauce that we used not only to dip the fries in, but also to put on the steak itself. They got rid of the sauce and we were both really upset by that.
It was our favorite meal at Disney World. The steak is still on the new, shortened menu, but we both decided to venture out of our comfort zones (mainly because there was no garlic sauce) and try something new.
I ordered the chicken and my husband ordered the tortellini. Admittedly, we were both pretty surprised when our meals showed up. They looked delicious, sure, but they were both pretty small portions considering the price tag that was coming along with the meal. Everything tasted great – amazing even – we just wish we had more.
The girls both chose the mac and cheese. It is REAL mac and cheese so my husband and I both thought it was really good. Our daughters however, prefer the fake cheese stuff and barely ate any of it. My husband and I both ended up finishing their plates because, well, we didn't want to waste the money.
Desserts
The desserts were pre-chosen for all of us. We never ordered dessert but were all brought the trio. The macaron was delicious. Like, so good. I am still dreaming about the flavors. Yum! I was also happy to see the grey stuff included because it is one of my favorite desserts at Disney.
A really great touch was that we all received a white chocolate "Chip". Yup, Chip, from the Beauty and the Beast movie. The girls were even given edible paint and a paint brush so that they could decorate their Chip. Neither of them will eat white chocolate, which just meant more for me! He tasted delicious!
Meet the Beast
I am really happy that this new Be Our Guest experience still includes meeting the Beast after dinner. It is the only place and time you can meet him, which is one of the reasons we are always going back. My daughters have danced with him on several occasions and once he even bent down (way down!) so that my youngest could kiss him on the nose. Disney has the BEST character experiences.
The Verdict
Is this dinner worth doing once? Sure. Is it worth doing multiple times? Unfortunately not. During our previous Walt Disney World trip we ate at Be Our Guest three times. This time? Just the once. Will we eat there again with this new menu? Maybe. But not for a while.
The portions are too small for the cost. And considering the amount my daughters ate, it wasn't worth the $35 for them. The next time we visit will probably be when they are both old enough to order off the adult menu – and eat it all. It is a shame because meeting the Beast is almost worth the cost. But we just can't justify it again.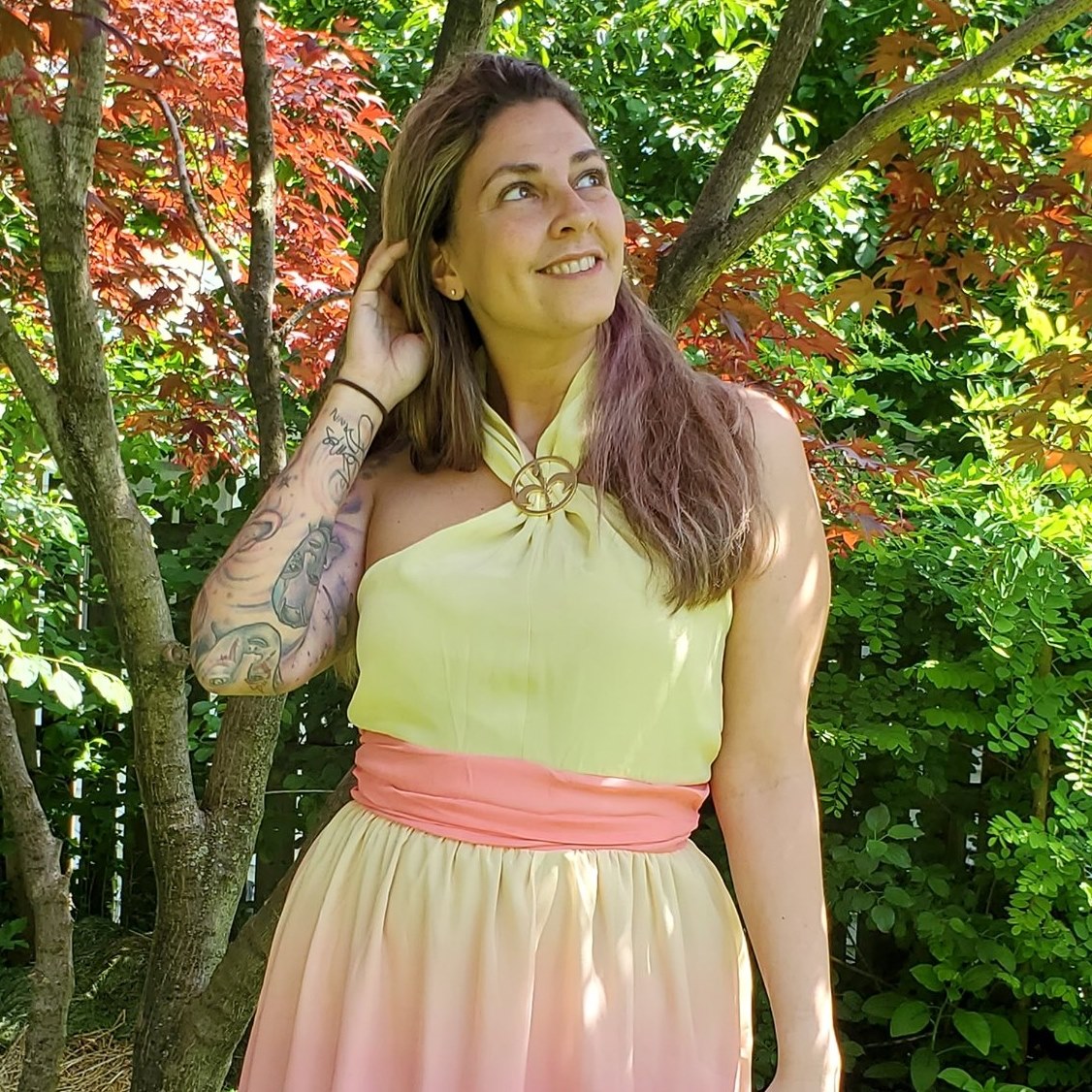 Tessa Smith is a Rotten Tomatoes Tomatometer-approved Film and TV Critic. She is also a Freelance Writer. Tessa has been in the Entertainment writing business for almost ten years and is a member of several Critics Associations including the Hollywood Critics Association and the Greater Western New York Film Critics Association.