This post contains affiliate links.
I am a big fan of sappy movies. Now, don't get me wrong, I love action, comedy, and horror too, but if I am in the mood for a feel good movie, there is nothing else that will satisfy that craving. When Wonder hit theaters a few months ago, I really wanted to go see it. However, we just never got around to it. So I was thrilled to receive an advance copy from Lionsgate so I could finally watch this film.
You might have been warned already, but have tissues nearby. This is such a heartwarming movie, and I was happy to have finally seen it. Yes, the story line and plot is pretty obvious. And yes, it is a predictable film. But it is still well worth watching. The main actors are all incredible in it (LOVED Julia Roberts!). Trust me, this is a must see!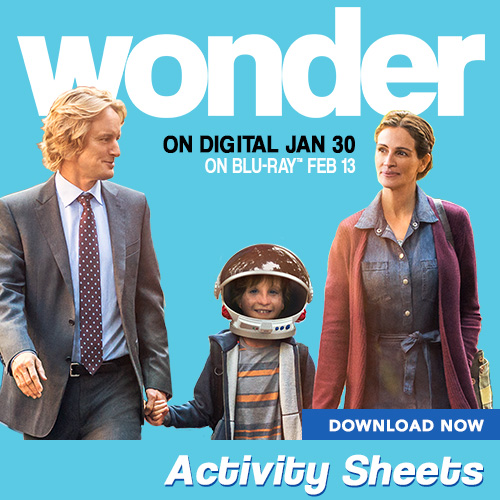 About Wonder
Wonder follows the inspiring story of the Pullman family, whose youngest child, Auggie, is a boy born with facial differences. When Auggie enters mainstream elementary school for the first time, his extraordinary journey unites his family, his school, and his community, and proves that you can't blend in when you were born to stand out.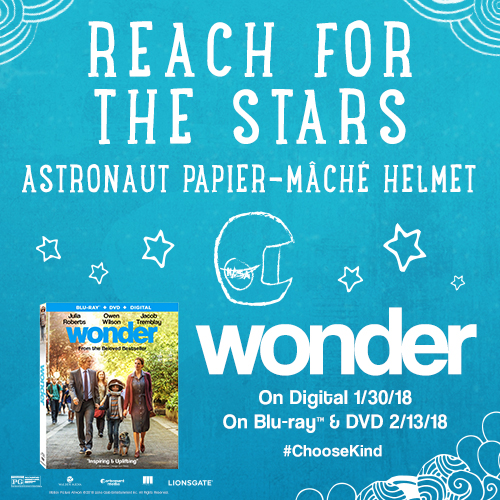 Special Features
The Wonder home entertainment release includes all-new special features, including a never-before-seen 5-part documentary, multiple featurettes, a music video, and an audio commentary.
4K UHD/BLU-RAY/DIGITAL SPECIAL FEATURES:
· "Summer of Fun" 5-Part Documentary

"A (com)Passion Project" Featurette
"Family Matters" Featurette
"A Technical Wonder" Featurette
"A Note of Kindness" Featurette
"We All Deserve a Standing Ovation at Least Once in Our Lives" Featurette

"A Child's Sense of Wonder" Featurette
"What a Wonderful World" Featurette
Audio Commentary with Stephen Chbosky and R.J. Palacio
"Brand New Eyes" Music Video
Wonder Soundtrack: Behind-the-Scenes Featurette
DVD SPECIAL FEATURES:
· Audio Commentary with Stephen Chbosky and R.J. Palacio
· "Brand New Eyes" Music Video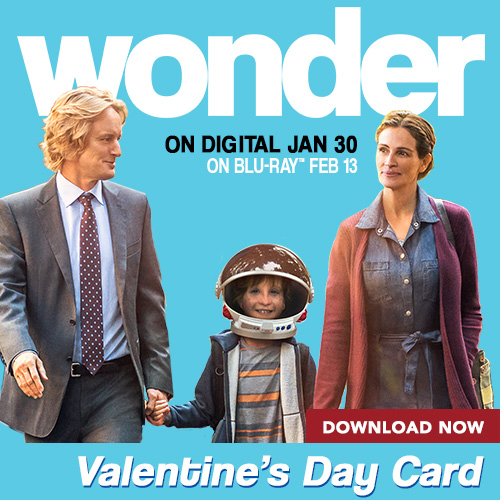 Pick Up Wonder on 4K/Blu-ray/DVD on February 13!
Facebook: @WonderTheMovie
Instagram: @wonderthemovie
Twitter: @WonderTheMovie
#ChooseKind #WonderTheMovie