This post contains affiliate links.
One of my all time favorite Disney movies is Lady and the Tramp. I have seen it more times than I can count and was thrilled to hear that it joined the highly celebrated Walt Disney Signature Collection. Every member of the family will treasure this timeless tale – loaded with three versions of the film, classic bonus material and three all-new features -when it heads home on February 27th. Lady and the Tramp is the sixth title to join the Walt Disney Signature Collection, which includes groundbreaking films created or inspired by the imagination and legacy of Walt Disney, featuring timeless stories and characters that have touched generations. The film takes its place alongside Snow White and the Seven Dwarfs, Beauty and the Beast, Pinocchio, Bambi, and The Lion King.
My daughters and I have watched this movie together many times. We have two dogs – a pug and a puggle – and they have watched it with us too! Honestly, this film is what made me want to be a dog owner. And after having kids, I am sure to still give my pups lots of cuddles so they know they are loved.
About Lady and the Tramp
As one of the greatest love stories ever told, Lady and the Tramp is sure to melt the hearts of generations with its beloved characters, brilliant animation, memorable music, and sweet sentiment. The animated treasure tells the story of Lady, a lovingly pampered cocker spaniel, and Tramp, a freewheeling mutt with a heart of gold. Through the Signature Collection edition, viewers can relive the pair's thrilling adventures, sing along with the film's unforgettable songs like Bella Notte, and swoon over one of the most memorable movie moments of all time – the iconic scene in which Lady and Tramp share a plate of spaghetti and an accidental kiss.
Lady and the Tramp Bonus Features
Film Versions
The Walt Disney Signature Collection edition offers three exciting ways to watch Lady and the Tramp – both Digitally and via the Multi-screen Edition.
Original Theatrical Edition – Enjoy this cherished Disney classic that captivates audiences of all ages.
Sing-Along Mode – Sing along with all your favorite songs as you watch the movie.
Inside Walt's Story Meetings – As you view the film, hear reenactments of Walt's story sessions with animators and see how their ideas were realized on-screen.
New Signature Bonus
Walt & His Dogs – Through archival recordings and photos, hear the tales of the dogs Walt Disney owned and loved over his lifetime.
Stories from Walt's Office – Take a tour of Walt's office suite on the Studio lot, carefully re-created to look just as it did when he occupied it.
How to Make a Meatball and Other Fun Facts About Lady and The Tramp – Watch a delicious lesson on how to make perfect meatballs with teen chef Amber Kelley and Oh My Disney Show Host Alexys Gabrielle.
Songs
"Peace on Earth"
"What Is a Baby/La La Lu"
"The Siamese Cat Song"
"Bella Notte"
"He's a Tramp"
Classic Bonus Features
Diane Disney Miller: Remembering Dad – Walt's daughter shares memories of her father and Disneyland's early days, as well as a look at his apartment above the firehouse.
Never-Recorded Song: "I'm Free as the Breeze" – Take a listen to a song originally meant to be sung by Tramp.
Deleted Scenes
Introduction of Boris – Tramp wasn't always meant to be Lady's only suitor. Meet Boris the aristocrat and Homer the peasant in this deleted scene.
Waiting for Baby – Lady watches as Jim Dear plans out his new son's future in this early storyboard.
Dog Show – See the storyboards for this deleted scene in which Lady and Tramp unexpectedly find themselves in the middle of a dog show.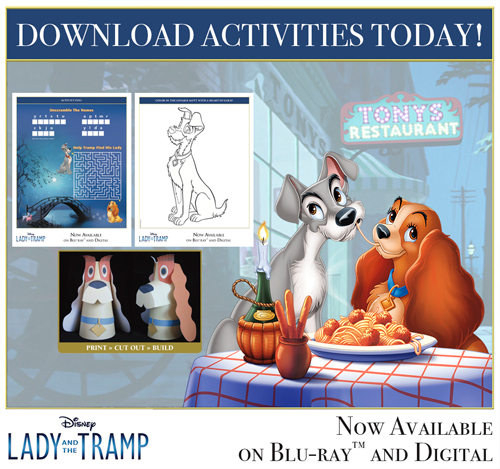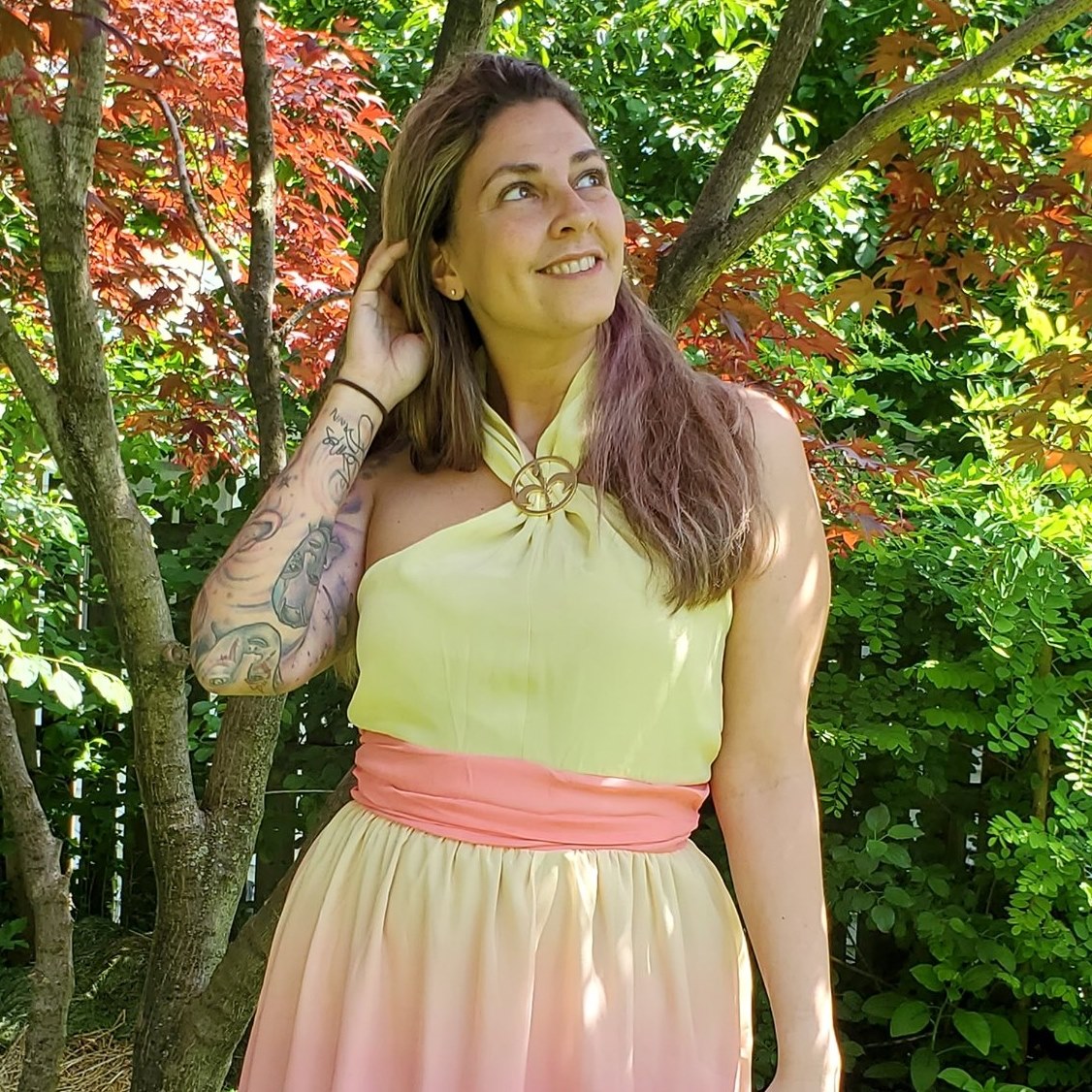 Tessa Smith is a Rotten Tomatoes Tomatometer-approved Film and TV Critic. She is also a Freelance Writer. Tessa has been in the Entertainment writing business for almost ten years and is a member of several Critics Associations including the Critics Choice Association, Hollywood Critics Association, and the Greater Western New York Film Critics Association.