I partnered with The Hopping Bloggers for this sponsored Holiday Gift Guide.
Welcome to Mama's Geeky's Gift Ideas for Men 2017 Holiday Gift Guide! In this guide you will find some gift ideas that will have the man in your life smiling from ear to ear! Whether he is your significant other, brother, father, or friend – these gifts are sure to impress him! Keep checking back as new gift ideas will be added throughout the holiday season. I am even giving you a chance to win some of them at the bottom of the guide – so don't leave without entering. All of these items have been personally tested by myself or my husband. This guide contains affiliate links.
---
Mystery Tackle Box
The Perfect Gift For Any Angler! Know a fisherman but don't know fishing? Most people wouldn't think of stepping into the world of fishing when it comes to gifts … enter Mystery Tackle Box. MTB has the perfect gift option that all anglers will love! The best part is you don't need to know a thing about fishing to give the gift of fishing this year. Here's is how it works.
1. You purchase an MTB gift certificate. Quick, easy, done.
2. Your gift recipient then creates an account and tells MTB what fish species they like to fish.
3. MTB sends a curated box of baits to them each month based on their fishing preferences.
4. They receive their first box within 10 days of signing up.
5. You win the "gifter of the year" award, which hopefully includes hugs and free food & drink of some type.
SAVINGS: Use the code GIVEMTB for 5% off all Gift Subscriptions!
Visit MysteryTackleBox.com on Black Friday and Cyber Monday for their big Holiday sale!
---
Power Perch
The Power Perch makes it easier than ever to conquer the challenges of organization. This is an easy way to organize for the men in your life that hate organizing. This sturdy shelf is held in place with your existing outlet cover (no additional holes needed), and allows you to add storage space anywhere there's an outlet. He can use it to charge his phone, tablet, shaver, or any other tech devices that will fit on this handy little shelf. He can use it anywhere he needs a little extra space! Add a shelf to any outlet with Power Perch! (fits all vertical single outlets and requires no additional hardware).
Get it on: StorageTheory.com or Amazon.com
COUPON CODE: with code HOPGUIDE20 Readers will get 20% off any Power Perch products through December 31st when they use this discount code at checkout on the Storage Theory site.
---
Southern Scholar Subscription Box
Give him the look of a lifetime with this subscription box. With dress socks that keep him warm, comfy, and stylish – this is the perfect holiday gift for the men in your life this year! And, it's a monthly subscription box, so it's a gift that keeps on giving!
Brand description: Superior dress socks + our Signature Style Card delivered to your door each month. Unlike other sock subscriptions, we provide high quality, professional dress socks that will keep their place and keep you comfortable throughout your entire workday. Each pair accompanied with style tips on how to pair them to get the most out of your look!
Get it on: SouthernScholar.com
COUPON CODE: With the code HPHOLIDAY you can receive 50% off your first Southern Scholar box!
---
Echo Plus
Echo Plus is a hands-free speaker you control with your voice, with a built-in smart home hub. It connects to the Alexa Voice Service to play music, ask questions, make calls, provide information, news, sports scores, weather, and more—instantly. All you have to do is ask.
Echo Plus has 360° room-filling sound powered by Dolby, and can hear you from across the room from any direction. It is always getting smarter as Alexa continues to add additional features. With a built-in smart home hub and simple setup for compatible connected devices, starting your smart home or integrating into your existing system is now easier than ever.
Get it on: Amazon.com
---
Justice League Gillette Gift Packs
In celebration of Gillette's unique partnership with Warner Bros. Pictures' "Justice League," limited edition Super Hero themed gift packs, are now available at retailers nationwide. Fans and Justice League enthusiasts alike will be able to get their hands on these special limited edition gift packs this holiday season.
Justice League Flash Sensor3 Sensitive Special Edition Gift Pack
8 Gillette Sensor3 Disposable razors, 1 Gillette Series Sensitive Shave Gel
Justice League Aquaman Fusion5TM Special Edition Gift Pack
1 Gillette Fusion5 razor, 3 razor cartridges, 1 Fusion Hydra Gel Hydra Smooth Shave Gel
Justice League Cyborg MACH3® Turbo Special Edition Gift Pack
1 Gillette MACH3 razor, 4 razor cartridges, 1 Gillette Series Sensitive Shave Gel
Justice League Superman ProShield ChillTM Special Edition Gift Pack
1 Gillette Fusion5 ProShield Chill razor, 2 razor cartridges, 1 ProGlide 2-in-1 Shave Gel
Justice League Batman Regimen Special Edition Gift Pack
1 Gillette Fusion5 ProShield razor, 2 razor cartridges, 1 ProGlide 2-in-1 Shave Gel, 1 Hydrator Body Wash, 1 Gillette Clear Gel Antiperspirant/Deodorant
Get them at these retailers.
---
Bluetooth Beanie Winter Hat
Listening to music is an essential part of most everyone's daily lives, but having the ability to privately listen to your own tunes isn't always an easy task. Headphones get tangled and the mess of wires they can create often isn"t even worth the hassle, which is why more individuals are choosing to invest in Bluetooth headphones. The XIKEZAN Wireless Bluetooth Beanie can be a good solution to the above problems very well, especially wear in winter will be more appropriate!
This is the perfect gift for him! I know my husband would love to have this while snow blowing or doing work outside!
Get it on: Amazon.com
---
Fitbit Ionic
Give him a gift that will keep him moving all year long and stylin' for every kind of event. Get a watch that gives you more with Fitbit Ionic—a motivating timepiece packed with fitness guidance, health insights, music storage, apps & more. A health and fitness first platform, Ionic offers a highly personalized experience not previously seen in other smartwatches. Remember, getting someone a gift like this doesn't have to be expensive, especially not when there are coupons and discounts out there that companies like PromoCodeWatch allow you to use. This is something to consider when you are buying a gift, or anything for that matter. Before you click the checkout button, it is always advised to do some research into finding discounts online.
Ionic builds on Fitbit's health and fitness expertise with a new relative SpO2 sensor, making it possible to track deeper health insights like sleep apnea in the future, industry-leading GPS tracking, on-device dynamic workouts, improved heart rate tracking, and water resistance up to 50 meters. Plus, smart features like contactless payments, on-board music, smart notifications, and a variety of popular apps and clock faces available in the Fitbit App Gallery. Ionic also has all the core features our users love from Fitbit like up to 5 days battery life, automatic activity and sleep tracking, and cross-platform compatibility!
Get it on: Amazon.com
---
Garage/Shop Seat
Help him stay organized in the garage or workshop with this stool! Not only is in on wheels so he can move around easily, it has a storage tray underneath to hold all his tools while he is working on a project. This stool is also padded, which ensures that it is comfortable for him.
Get it on: Amazon.com
---
Leather Messenger Bag
If you love products that leave very little impact on the environment, the range of leather goods from Rustic Town will leave you impressed! Crafted by the desert people of Rajasthan, India, Rustic Town's handmade leather bags and accessories are carefully crafted using traditional techniques and by skilled artisans to ensure absolute perfection. These leather goods are made from goat and buffalo leather using 100% eco-friendly methods, making them completely recyclable. Each of these vintage leather pieces boasts a rich artistry and craftsmanship. Although the goods are handcrafted, they don't compromise on style.
Get it on: Amazon.com
---
Braun Series 9 Wet & Dry Shaver
Braun Series 9 electric shaver is our #1 shaver – providing unmatched closeness and unprecedented skin comfort. The perfect combination of efficiency and skin comfort can be found with our #1 shaver. Choosing the Series 9 means you are choosing today's standard of excellence in both – an efficient and gentle shave.
Get it on: Amazon.com
---
Stealth Angel Survival Kit
Stealth Angel's professional team of enthusiasts, law enforcement members and veterans have created the perfect sized compact kit that he can take ANYWHERE. They have hand-selected each high-quality item in this kit to specifically cover the widest range of possible scenarios. Experts know that having access to the right tool at the right time can make a major difference in ensuring your safety and the safety of your loved ones. This kit is packed into a super compact, discreet, ultra-durable, waterproof and easy to carry case that is the size of a small book.
With over 1000 uses combined, this expertly assembled kit is the smartest and most compact survival kit of it's kind. Reduce the fear and anxiety that arise from the uncertainty of being prepared.
Get it on: Amazon.com
---
South Park: The Fractured but Whole
From the creators of South Park, Trey Parker and Matt Stone, comes an outrageous sequel to 2014's South Park: The Stick of Truth. In the quiet mountain town of South Park, darkness has spread across the land. An entire squad of superheroes will rise to combat this evil, led by a nocturnal scavenger sworn to clean the trash can of South Park society. Create your superhero and use your superpowers to save South Park so Coon and Friends can take their rightful place as the greatest team of superheroes ever assembled, and get the movie deal they so richly deserve.
Get it on: Amazon.com
---
Assassin's Creed Origins
Ancient Egypt & dash : home of colossal pyramids, gilded tombs, tyrannical god-kings, and the origin story of the Assassins. As Cleopatra empire crumbles, the birth of the Assassin's Brotherhood will lead to an extraordinary shift of the world order. Along your journey, the mysteries of Ancient Egypt will be revealed. Assassin Creed Origins uncovers the beginning of the Brotherhood. Fight in epic battles, master a completely reinvented combat system, and explore the entirety of Egypt. With the all-new quest system, complete missions in any order you choose, and follow your own path to greatness.
Get it on: Amazon.com
---
Tall Order Socks
Tall Order Socks is an online fashion brand that caters to the big and tall market, providing socks for men with big feet, shoe sizes 12-20. It's a category that has been severely underserviced – until now! Family, friends and significant others with tall men in their lives can finally gift them with an accessory that helps them express their personal style. Customers who purchase Tall Order socks are also giving back – proceeds from TallOrder.com are donated to Tuesday's Children, a nonprofit that offered support to co-founders Mike and Dan Friedman after losing their father on 9/11.
Get it on: TallOrder.com
---
Fall Seasonal Beer Bucket
Our fall seasonal beer bucket celebrates the start of colder weather and that means darker beers, Oktoberfest style brews, and of course pumpkin beer! We've chosen six amazing beers that are the perfect fit for fall. Your recipient will not only love the beers inside the sturdy bucket, but also the assortment of gourmet snacks like premium sausage, two flavors of handcrafted popcorn, and more! This makes a great gift for any beer lover on your list.
Get it on: GourmetGiftBaskets.com
---
Enter to win a selection of items from this gift guide using the form below! One lucky winner will receive some items from this gift guide. Giveaway will run from 10/27 to 11/18. Winner may not select items, and items may ship separately. Be sure to check out my other giveaways while you are here and GOOD LUCK!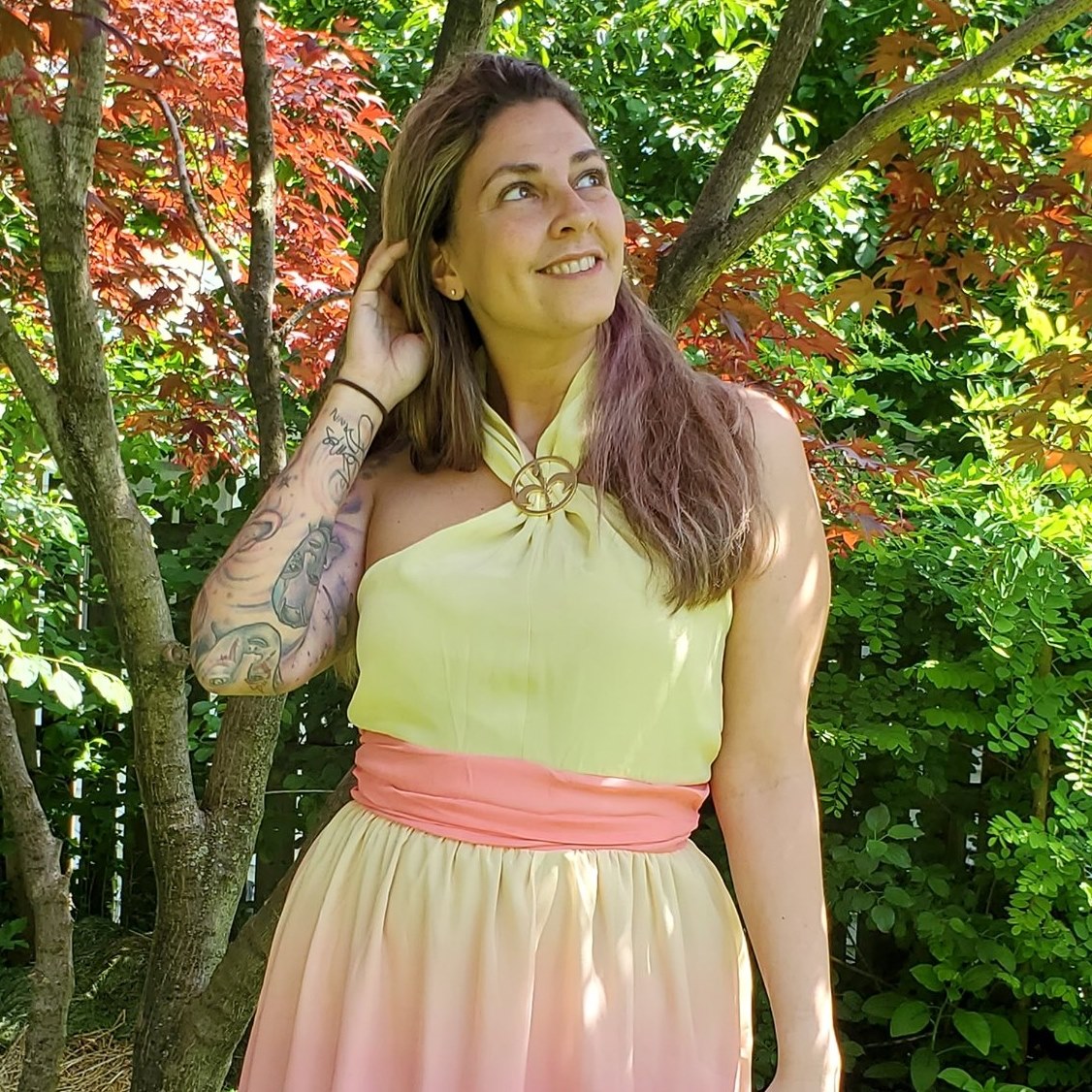 Tessa Smith is a Rotten Tomatoes Tomatometer-approved Film and TV Critic. She is also a Freelance Writer. Tessa has been in the Entertainment writing business for almost ten years and is a member of several Critics Associations including the Hollywood Critics Association and the Greater Western New York Film Critics Association.