This post contains affiliate links.
The lovable Care Bears and their kindhearted cousins return for more adventures in Care Bears & Cousins: BFFs – Volume 2, arriving on DVD and Digital HD March 7 from Lionsgate. Consisting of six episodes from the all-new series, this installment follows the Care Bears as they teach children important lessons through their exciting journeys in the magical land of Care-a-Lot. My daughters love the Care Bears, and so do I. I grew up watching them – it was always one of my favorite shows when I was a little girl. So, of course, I have loved sharing this love with my young daughters. They find it so funny that their mommy watched the Care Bears when she was their age.
This new series is fantastic, and really brings me back in time. It has all the same characters that I loved when I was a child. They are still adorably cute and fluffy – and teach kids good lessons too. It is one of my favorite shows to cuddle up on the couch and watch with my daughters. It is so hard for us to just watch one episode – we usually end up watching at least two or three. We were so excited to receive an advance copy of this new DVD. We ended up watching all six episodes in just two days – and each of them were great!
Synopsis
Join the Care Bears in Care-a-Lot where friendship is in full bloom! The Care Bears and their Cousins discover that best friends are forever in these sweet and smile-raising adventures. Whether they're trying to help Brave Heart have the awesomest day ever, caring for an injured Grumpy or learning valuable lessons about jealousy and the importance of keeping promises, the Care Bears and their Cousins fill every moment with caring, sharing and fun!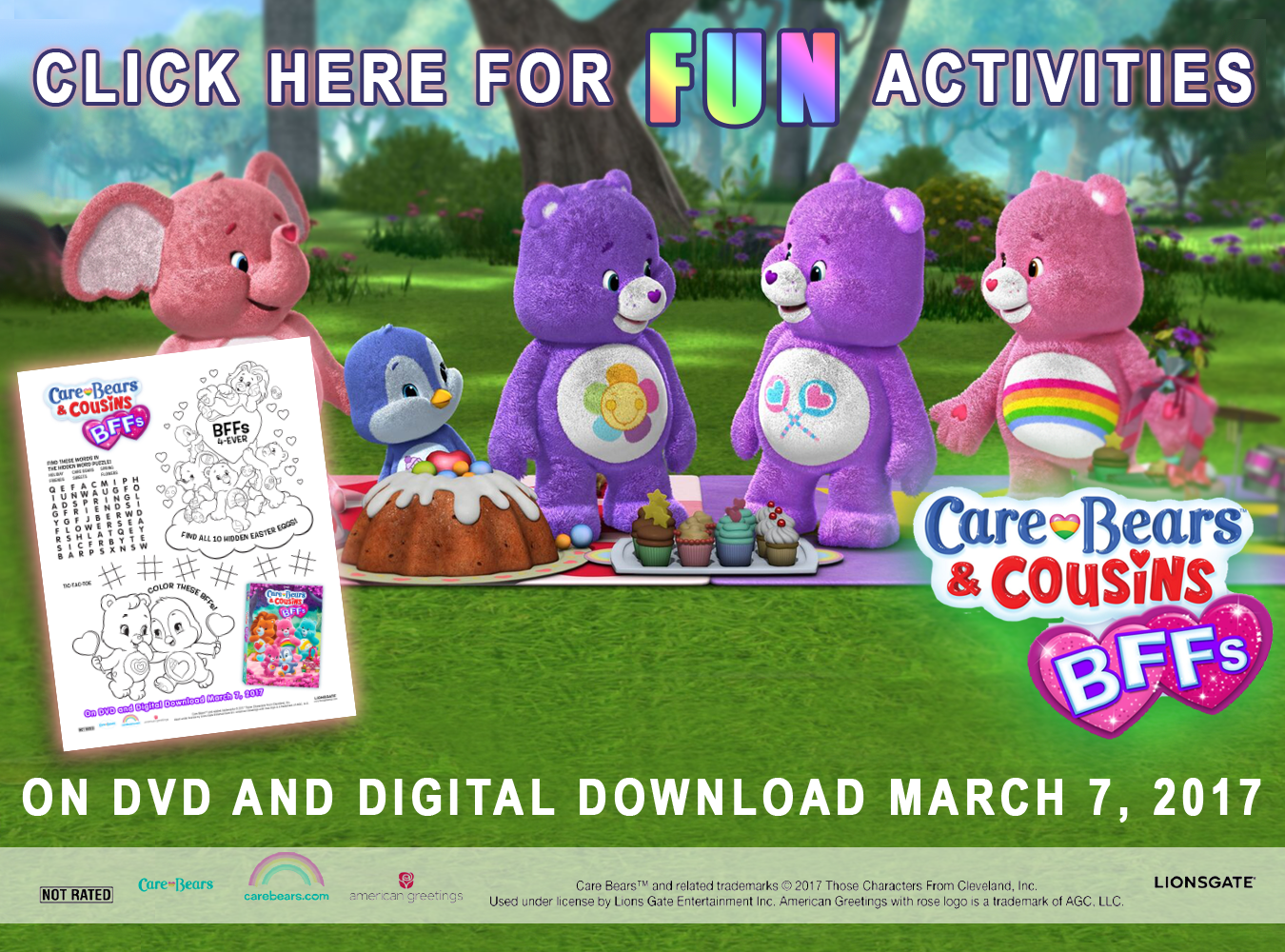 The opinions expressed here are that of Mama's Geeky only. While the products in this post were given complimentary (unless otherwise stated) for me to review, that does not alter my opinion of the product(s) mentioned. This post may contain sponsored links and affiliate links.