This post was made possible by iConnect and Old Spice. I was compensated for my participation in this campaign, but all opinions are 100% mine.
My husband will never admit it, but he is very picky about the styling products that he uses. One brand that he always relies on is Old Spice. He purchases nearly all of their products – but especially loves their hair styling products. With Old Spice Hair Styling products, guys can Right their Holiday Hair Wrongs thanks to the manliest grooming brand on the planet. From carving the turkey to meeting your significant other's parents for the first time, the Old Spice lineup of shampoos, conditioners and styling products are designed to give you the hair (and the confidence) you need to succeed.
I asked my husband to pick his top 5 products that he would suggest as great gift ideas and this is what he came up with.
Old Spice Pomade
Provides Moderate Hold and Low Shine Finish, for hair that's reworkable, again and again and again and again … and then again. This is the top product that my husband suggested. He uses it most days – and especially for important meetings and family get-togethers. It is his go to hair product!
Old Spice Paste
Medium Hold and Textured Finish, for hair that just wants to mess around. Natural, casual and relaxed like you just got out of bed all day long.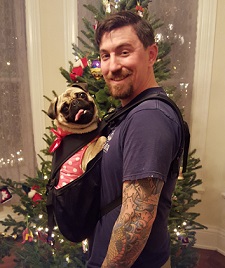 Old Spice Putty
High Hold and Low Shine Finish, for hair that's sturdy, yet shapeable. But not silly … that's a different kind of putty.
Old Spice Fiber Wax
Flexible Hold and Shine, for versatile hair that always bounces back – similar to the greatest comeback story ever told about great hair.
Old Spice Forming Creme
Natural Hold and Shine, for hair that doesn't try too hard because it doesn't have to. Relax and take your foot off the gas – your hair's in the driver's seat.
Old Spice Pomade, Putty and Paste hair stylers make the perfect stocking stuffers. Not only will they will help you win stocking stuffer bragging rights, but you'll also be giving guys the tools they need to achieve the holiday hair styling glory they've been looking for! Old Spice Styling Products can be found at OldSpice.com and in hair care aisles at mass retailers and drugstores nationwide.
About Old Spice
As the authentic grooming brand of mansmanship, Old Spice has been helping guys navigate the seas of manhood for nearly 80 years. Procter & Gamble's Old Spice is the quintessential men's grooming brand. With nearly 80 years as an American icon, Old Spice is the authority on the male grooming experience and has leveraged this heritage to become the No.1 selling anti-
perspirant/deodorant stick and body wash brand with guys of all ages. Old Spice offers a complete product portfolio for today's man, including anti-perspirants, deodorants, body washes, body sprays, shampoos, hair stylers, electric razors and trimmers, shave gels, after shaves, colognes.
Connect with Old Spice on Social Media:
Facebook: https://www.facebook.com/OldSpice
Twitter: https://twitter.com/OldSpice
Instagram: https://www.instagram.com/oldspice/
Enter to win an Old Spice Holiday Package using the Gleam form below. Be sure to check out my other giveaways while you are here and GOOD LUCK!
The opinions expressed here are that of Mama's Geeky only. While the products in this post were given complimentary (unless otherwise stated) for me to review, that does not alter my opinion of the product(s) mentioned. This post may contain sponsored links and affiliate links.