Disclosure: Items were provided by Fox Home Entertainment and Fox Home Entertainment Insiders. All opinions expressed are 100% my own. Post may contain affiliate links.
My husband and I took our girls to go see The Peanuts Movie in theaters the weekend that it came out. They loved it so much (and so did we!) that they have been begging to get it on Blu-Ray nearly every day since. Well, this past weekend (March 8th), The Peanuts Movie finally arrived on DVD and Blu-Ray and to help celebrate, we threw a Peanuts Movie Night! Now, every weekend we have a family movie night but this weekend's was so much better than normal! Thanks for Fox Home Entertainment and the Fox Insiders, we were able to go all out! We even received the Limited Edition Gift Set which includes a Flying Ace Snoopy Plush (and we got an extra one so BONUS – no fighting over who gets to sleep with him)!
We have been blessed with warm weather here in Upstate New York recently so the plan was to head outside and try out our brand new Charlie Brown kite and baseballs! Unfortunately, rain came and didn't leave all weekend so we had to stay inside. Thankfully we had the whole line of McDonald's toys to keep the girls busy! They were so excited to finally complete their set (we only had a few from the time The Peanuts Movie was the toy at our local one). We were all also really excited about the coasters, which converted into a mini football and goal post. This was a lot of fun for the girls (and yes, my husband and I had a blast as well). We also played a fun game of The Peanuts Movie Uno and – fun fact – this was the first time my girls played this game. They did great with it and my 4 year old actually won (all on her own!).
There were so many other goodies that we got to make our Peanuts Movie Night special – Flying Ace hats for the girls, The Peanuts Movie tumblers, a Peanuts PEZ set, Charlie Brown T-Shirts, Horizon Organic Peanuts sandwich crackers, and of course ALL detergent to help clean up any mess that we might make. We were all thrilled to be watching the movie again. I personally love it because they bring back so much that I remember from my childhood, as well as make it new again. Don't ask me how they did it, but it created the perfect amount of nostalgia. The movie is incredible – and I may have even teared up at the end. This is a great family film and I highly encourage you to pick it up. It is the perfect family movie night film!
https://www.instagram.com/p/BC3_RUlvvqa/
My daughters have already asked if we can have a Peanuts Movie Night again – this time with their friends and/or cousins over. I guess I better get ready!
Want to plan your own Peanuts Movie Night featuring The Peanuts Movie? Below is a list of ideas as well as some fun (and free!) activity sheets you can print out! Enjoy!
1. Create your own Charlie Brown Shirt using a plain yellow T-shirt and a black sharpie.
2. Create your own Flying Ace costume with a red scarf, sunglasses or swimming goggles, and a green beanie.
3. Pick up some Peanuts related snacks to serve.
4. Play paper finger football if you are inside – or try your hand at kicking a football outside if the weather is nice (but don't have Lucy hold the ball for you!).
5. If you have a piano, let the kids give it a try! Maybe they can channel their inner Schroeder!
6. Set out any Peanuts toys that you have for the kids to play with before, during, and after the movie.
7. Grab your favorite blanket and cuddle up to enjoy the show (just like Linus!).
8. Print out these fun activity sheets and leave them out for the kiddos (help them complete when needed).
The Peanuts Movie Synopsis
Life always seems complicated for good ol' Charlie Brown (Noah Schnapp), the boy who always tries his best against seemingly impossible odds. When the Little Red-Haired Girl moves into his neighborhood, Charlie Brown develops a crush on her. Meanwhile, his best friend Snoopy embarks on an epic adventure in a fantasy world. As a World War I flying ace, the lovable beagle pursues his nemesis, the Red Baron, while also trying to win the heart of a beautiful poodle named Fifi (Kristin Chenoweth).
Connect on Social Media:
Facebook: https://www.facebook.com/PeanutsMovie
Twitter: https://twitter.com/PeanutsMovie
Instagram: https://www.instagram.com/peanutsmovie/
[Tweet "@MarvelGoddess24 had a #PeanutsMovieNight thanks to @FHEInsiders & @FoxHomeEnt! You Can Too!"]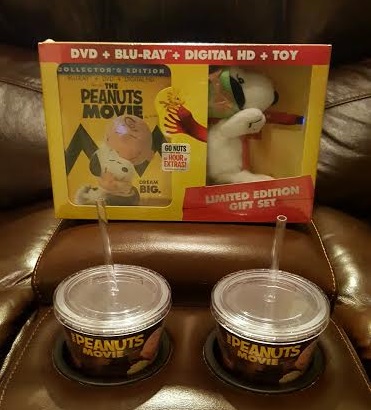 Enter to win a digital copy of The Peanuts Movie using the Gleam form below. There will be TWO lucky winners! Be sure to check out my other giveaways while you are here and GOOD LUCK!
The Peanuts Movie Digital Copy

The opinions expressed here are that of Mama Smith's only. While the products in this post were given complimentary (unless otherwise stated) for me to review, that does not alter my opinion of the product(s) mentioned. This post may contain sponsored links and affiliate links (which will be stated at the beginning of the post).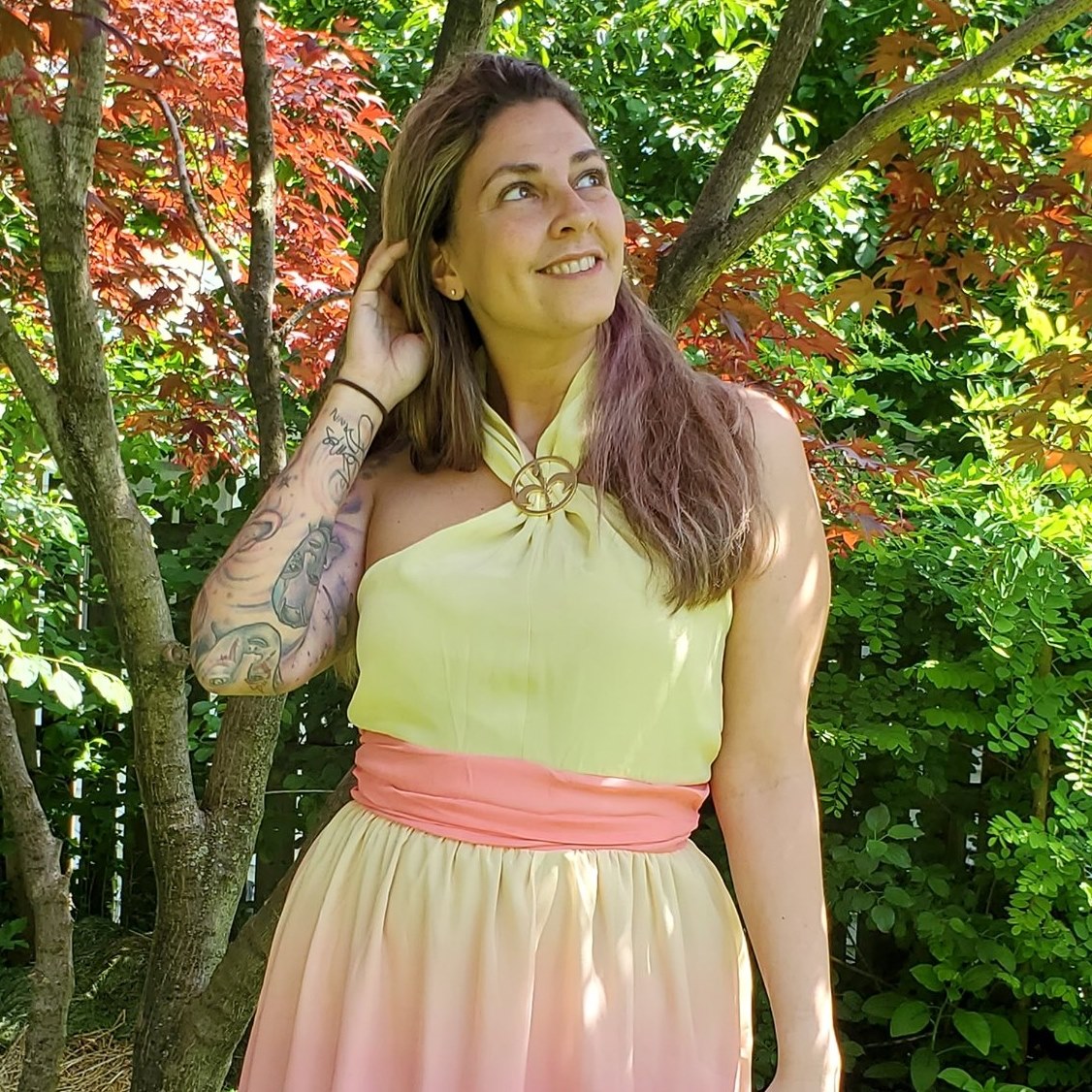 Tessa Smith is a Rotten Tomatoes Tomatometer-approved Film and TV Critic. She is also a Freelance Writer. Tessa has been in the Entertainment writing business for almost ten years and is a member of several Critics Associations including the Critics Choice Association, Hollywood Critics Association, and the Greater Western New York Film Critics Association.