Disclosure: Mama Smith was provided with an all expenses paid trip to cover this event. All opinions expressed are 100% her own.
One of my favorite panels at D23 was the Pixar and Walt Disney Animation Studios: The Upcoming Films (Hosted by John Lasseter) panel. From the moment the list was released, I know this would be one of my favorites. John Lasseter, chief executive officer of Walt Disney and Pixar Animation Stuidos, is amazingly talented and I was itching to watch him speak about the work being done. There are so many animated movies that I am looking forward to like Finding Dory, Toy Story 4, and Moana. I had no idea the amount of cast members that would show up on stage – and the amount of tears that I would be wiping away while watching the trailers and sneak peaks. Being in this room was electric. The energy was contagious. There is no other way to put it.
Finding Dory
Finding Dory was teased to us what seems like forever ago. Since watching Finding Nemo, I have been waiting for a sequel. It is one of my favorite Pixar movies of all time. It is extremely well done and the voice acting is incredible. I know that Ellen Degeneres (the voice of Dory) has been waiting for a sequel too. We were able to see some footage of the movie and get to meet the rest of the cast – Hank, a cantankerous octopus will be voiced by Ed O'Neil (Married With Children, Modern Family), Bailey, a misguided belgua whale will be voiced by Ty Burrell (Modern Family), and Destiny, a kind hearted whale shark is brought to life by Kaitlin Olsen (Always Sunny in Philidelphia). The cast was hilarious creating witty banter on stage and making everyone laugh until their cheeks hurt. In Finding Dory, Dory will remember something about her parents – and will swim through the ocean trying to find them. This movie is going to be even better than you would expect it to. I really enjoyed the footage that we saw and can't wait to see more when Finding Dory will hit theaters June 1, 2016.
Gigantic
Gigantic was a movie that I had not even heard was coming out. This was all new to me and since my daughters are obsessed with the story of jack and the Beanstalk, I was thrilled to learn about it. In this movie, Jack will climb the beanstalk to discover not just one giant, but a whole world of them. He will meet a giant girl, Inma, who is 11 years old and will travel with her to take on the storm giants. We saw some very early drawings and this movie is sure to impress. We also go a real treat when the team behind the music of Frozen, the Lopez team, came out and sang us a song from Gigantic. The My Tiny Little Man Song is funny and cute – and is sure to get stuck in your head just like Let It Go did. I am humming it right now as I type this. After the announcement was made, D23 had a beanstalk "grow" in the convention center – how cool is that? Gigantic will hit theaters in 2018.
Coco
I have known for a little while that Disney/Pixar was working on a Dia de los Muertos animated film but the title was just released (along with a fun clip) at D23! The title will be Coco and it looks incredible. This movie is the celebration of a lifetime, where the discovery of a generations-old mystery leads to a most extraordinary and surprising family reunion. The visuals are breathtaking and the audience at the panel were all excited for Coco – you could tell by their reaction to the video. In the clip, we saw a skeleton band playing and singing some lively music – but that is all I will give away to you. "In our story," Director Lee Unkrich ("Toy Story 3") and producer Darla K. Anderson explained, "the celebration of Dia de los Muertos serves as the perfect backdrop for our main character to ask where he comes from, what his place is within his family, and how families stay woven together across time through the simple act of remembrance."
Moana
Probably one of the most highly anticipated movies that was discussed is Moana. This movie introduces a spirited teenager who sails out on a daring mission to fulfill her ancestors' unfinished quest. She meets the once-mighty demi-god Maui (just announced he will be voiced by Dwayne "The Rock" Johnson), and together, they traverse the open ocean on an action-packed voyage. I had to collect myself after The Rock himself came on to stage. He hung out for quite sometime discussing his role and even chanting with us. He is very happy to be a part of this movie and you could see it. He even got a little emotional – well, everyone in the room did – while watching the clip we were shown of a young Moana. There were no official announcements about the voice of Moana – for that, we will have to wait another couple of months most likely. Directed by the renowned filmmaking team of Ron Clements and John Musker (The Little Mermaid, Aladdin, The Princess & the Frog), Moana sails into U.S. theaters on Nov. 23, 2016.
The Good Dinosaur
The Good Dinosaur opens in theaters on November 25, 2015 and I have been looking forward to taking my daughters for quite some time now. This movie plays with the idea that the asteroid that killed the dinosaurs never hit Earth. I think it is a unique and fun concept and I was so excited to see some scenes from the movie at the panel. In the footage that we saw a trio of T-Rexes that were introduced for the first time. They help Arlo find a way through his personal fears and ultimately teach Arlo what he's truly made of. I do not want to give too much away but this is a Disney movie so of course they brought the feels. One scene that we saw had me (and most of the audience) bawling. Just typing this has me tearing up again. You do not want to miss this movie. The Good Dinosaur is a "Boy and his Dog" type story with the boy being a dinosaur, Arlo, and the dog being a human boy, Spot. I cannot wait to see this with my family this Thanksgiving!
Zootopia
One movie that I have been excited about since I first heard about it is Zootopia. I love the idea that animals have evolved like humans and the cast is pretty stellar. At the D23 Expo we got a look at a scene from the movie and it did not disappoint. Nick, who is a sly fox voiced by Jason Bateman, feels that animals are who they are – foxes are sly and bunnies should not be cops. Judy Hopps. who is a police officer bunny voiced by Ginnifer Goodwin, feels differently. She believes that you can be whoever you want to be. The two pair up to solve a missing mammal case and the results are funny as well as touching. Ginnifer surprised everyone by coming out to talk about her character Judy. The crowd went wild – and she was so nice and sweet! There was even a special announcement – we were told that Shakira would be voicing Gazelle AND she even sang some of a new song that will be a part of the movie called "Try Everything". I am way more excited for this movie after seeing these clips and learning this information, which I did not think would be possible! Zootopia opens nationwide March 4, 2015.
Toy Story 4
The creators of Toy Story made a pinky promise after Toy Story 3 that they would never make another one – unless they came up with a story line that was worthy. John Lasseter explains that they were actually in a meeting discussing another film and an idea came up. He secretly worked on it and once it was ready the team read it – and immediately knew that it had to be made. Toy Story 4 will be about the love story we have all been wanting to see – Woody and Bo Peep! Woody and Buzz will venture out to find her and who knows what obstacles they will encounter. This movie is sure to be everything you could hope for in a Toy Story movie and more. The presentation of this movie was amazing and even had a few surprise guests – including Randy Newman who sang "You've Got A Friend In Me" live. There were so many tears flowing at that point. Every Toy Story movie has made me feel just about every emotion you can. I usually end up going through a lot of tissues and I am sure Toy Story 4 will be no different. Toy Story 4 is slated to release on June 16, 2017.
Riley's First Date
Knowing all of the amazing movie announcements and information that was shared at this panel, it might sound silly when I say that my second favorite thing of that panel (Randy Newman being first of course) was watching the new short, Riley's First Date. Maybe it is because I feel such a connection to the Inside Out movie. Not only was I lucky enough to attend the premiere (if you missed that, read my post about it here) but this is movie that hits home with me. I remember being Riley's age all too well and I love that this movie will help my daughters understand their emotions better. When Inside Out is released on BluRay and DVD later this Fall, a special short will be a bonus feature. In this short, we see how Riley's parents react as she goes on her first date. The entire room was cracking up during the short. My cheeks hurt I was laughing so hard. Be sure to grab Inside Out as soon as it comes out so you can see it – you will love it!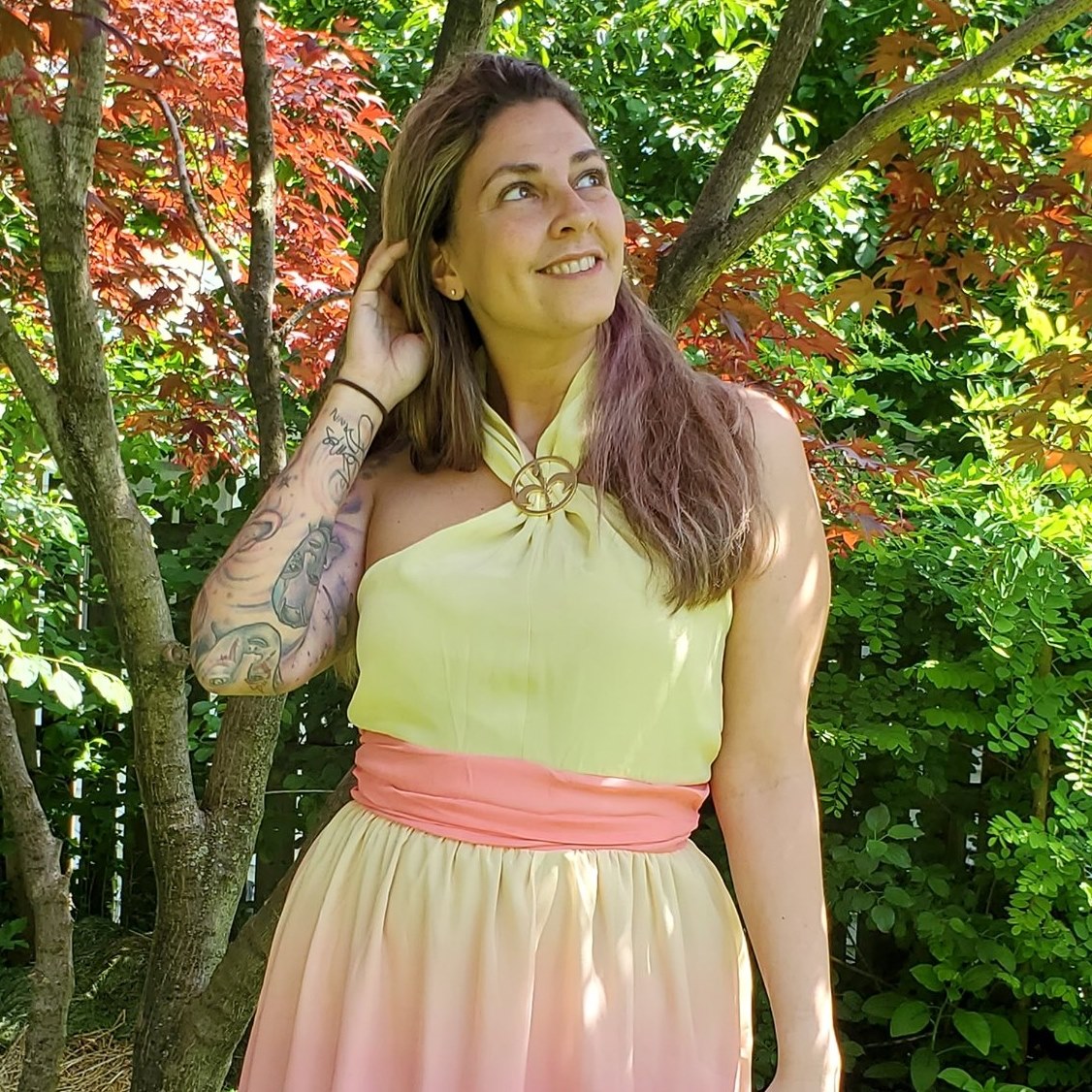 Tessa Smith is a Rotten Tomatoes Tomatometer-approved Film and TV Critic. She is also a Freelance Writer. Tessa has been in the Entertainment writing business for almost ten years and is a member of several Critics Associations including the Critics Choice Association, Hollywood Critics Association, and the Greater Western New York Film Critics Association.