Disclosure: Mama Smith received an all expense paid trip from Disney/Pixar to attend this event. All opinions expressed are 100% her own.
Let me start off by saying get your Inside Out toys and products NOW. This movie is going to be as big as Frozen (if not bigger) in my opinion. Think back to when Frozen came out – it was impossible to get any Frozen items. I remember having to resort to paying a lot more than I wanted to on websites for items just to please my daughters. I don't want to relive that again, and I don't think you do either. I have put together some of my favorite items from Disney Consumer Products featuring the emotions (and Bing Bong!) from Inside Out. I suggest looking through it all, deciding what you want to purchase, and doing it TODAY – remember, Inside Out comes to theaters everywhere TOMORROW. And once everyone sees it, they are going to want all of these amazing products!
Let me jump right in with what is sure to be kids' favorites. There are many options for dolls and if my girls had their way, they would each have the full sets already. The Inside Out Deluxe Talking Dolls are my personal favorite. They are all really cute and come with their own "memory ball" – just slide in a photo of your joy, anger, sadness, fear, or disgust memory. When you press each doll's hand, it's face lights up and it talks – repeating favorite phrases from the movie. These are only $19.95 each and are available at the Disney Store and DisneyStore.com. The Inside Out Talking Plushes are very similar, except they are plush and do not come with memory balls. They each repeat key phrases from the film as well and are available at Mass Retailers (Target, etc). They can even be purchased on Amazon here. I was lucky enough to take home one of each (Deluxe Talking Doll – Sadness & Talking Plush – Fear) and my girls are in love with them already. They carry Sadness and Fear around with them everywhere. Below are a couple of videos I made of the dolls talking so you can hear them. I love that they feature the same voice actors as the movie, and they both have lots of phrases! My (almost) 4 year old runs around yelling "I regret everything!!" because she thinks it is super funny when Fear says it.
https://instagram.com/p/3uc_aSPvo2/
https://instagram.com/p/3uYiMSvviY/
There are also two play sets that my girls were begging me for. One is the Inside Out Headquarters and is really cool! Kids can recreate how Riley's emotions work to guide her by storing Memory Spheres in her long term memory. There is even a mini console that projects them on the Screen of Consciousness – and it comes with Joy. You can purchase this at DisneyStore.com right now. If you are a fan of any Disney TV show or movie than you know about the Disney Figure Play Sets. My house is filled with these little characters from all of my daughters' favorite Disney movies. I had to grab them an Inside Out play set while I was visiting the Disney Store and I am so glad I did! They have gotten so much play out of these figures already – and my oldest has slept with them in her bed every night since I brought them home. Purchase yours on DisneyStore.com here.
If you have a tween then there are lots of great Inside Out items for them as well. They have cell phone cases for the iPhone5/5S that are adorable! This is a clear case that comes with all of the emotions and they are interchangeable to fit your tween's mood of the day (I am not looking forward to those years with my girls). Purchase this case at DisneyStore.com here. I know lots of tweens who will flip for the Inside Out LED Color Changing Headphones. They feature four different light up modes. These will be available on Amazon later this month. There is even Inside Out inspired Footwear. These are Uggs and they are beyond adorable. They only go up to size 7.5 and that makes me very sad. I am a size 8.5 and I might try to squeeze my feet in them because they are amazing. Browse and purchase them on the Ugg website here, they are sure to go very quickly!
Speaking of footwear, there is a lot of Inside Out apparel available. There are socks, shirts for kids (and adults – yay!), hats, and even pajamas! I purchased a T-Shirt and a set of pajamas for my girls and they love them. They already know the names of all of the characters and they have not even seen the movie yet (we have tickets for tomorrow, don't worry!). We read the set of Inside Out books over and over – my oldest even has them memorized. Each emotion has their own book – and each one makes me laugh. They are a great way to get to know the emotions and help your children learn to read at the same time.
And moms, I have not forgotten you! They have a collection of Inside Out Character Mugs that I have fallen in love with. I value my coffee and love collecting fun mugs so these are made for me. They featured the faces of the characters and come in fun shapes. I am a huge fan of the Sadness mug – but I do love them all! There are also Pillow Buddies and Bedding that will be available at Walmart on June 27th. The Disney Store also has character pen bracelets (bracelets, that are pens!!) and rings that you can mix and match. Several of the bloggers on this trip purchased these because they are so fun and super cute!
Oh and one more thing – get yourself a Bing Bong! He smells like cotton candy and is a great cuddle buddy. Everyone needs a Bing Bong!
Inside Out comes to theaters everywhere – TOMORROW – June 19th.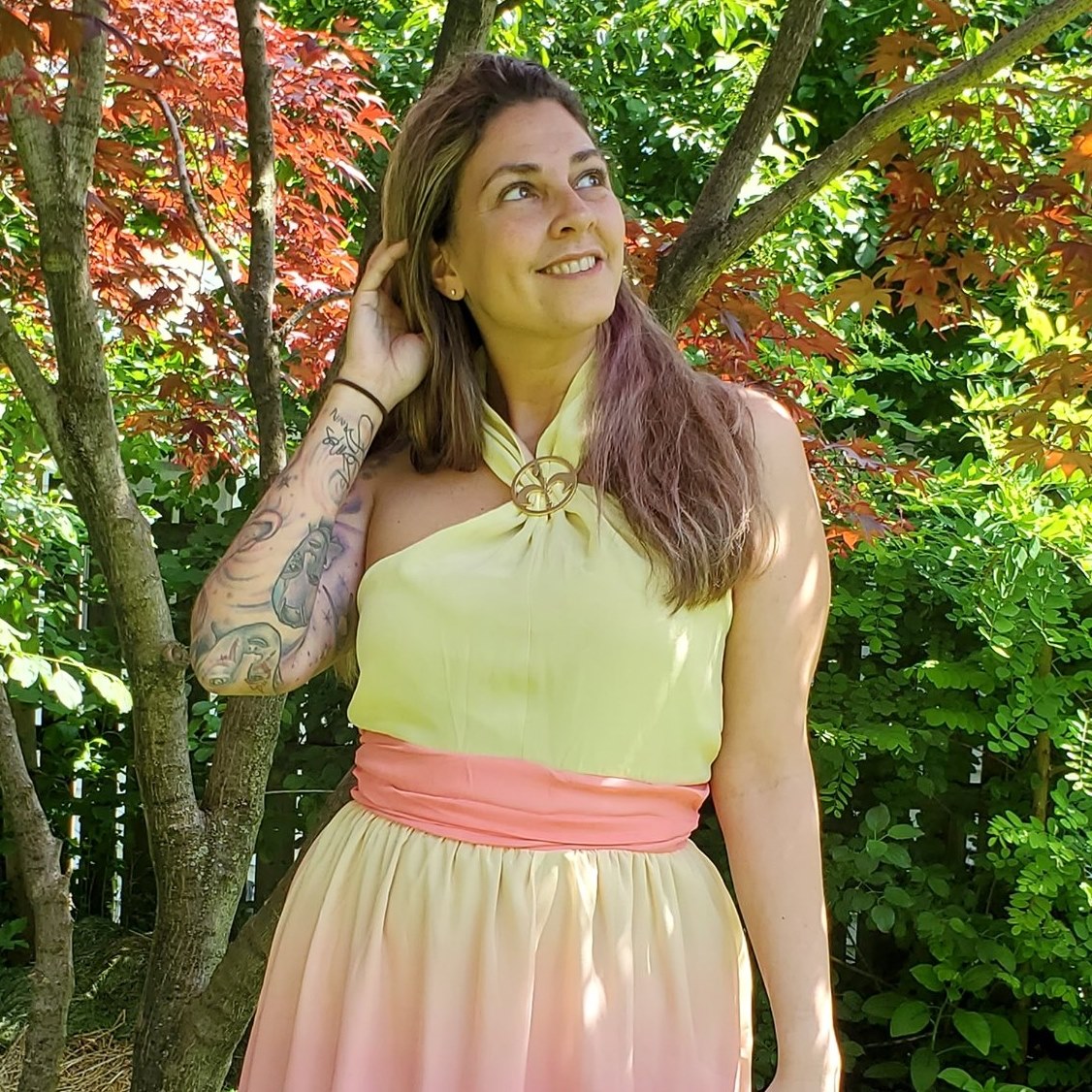 Tessa Smith is a Rotten Tomatoes Tomatometer-approved Film and TV Critic. She is also a Freelance Writer. Tessa has been in the Entertainment writing business for almost ten years and is a member of several Critics Associations including the Hollywood Critics Association and the Greater Western New York Film Critics Association.