Disclosure: Mama Smith's Review Blog received this item in exchange for her honest review. All opinions expressed are 100% hers.
I am a huge fan of extended rear-facing. And because of this, the Diono Radian RXT is a carseat that I had been looking into when I was picking out carseats for my daughters. I know I have mentioned it before but my husband is a researcher. He was also looking into the best discount auto insurance while he was at it. He spends hours – no days – no weeks – researching items that he wants to purchase before making a final decision. Ultimately, while we REALLY wanted Dionos, we went with something else because of the price. The issue being that we would need to purchase two. If we were buying just one, it would have been a Diono, no questions asked. I can confidently say that if we had gotten to try a Diono out, we would have purchased them hands down. We love our Diono Rainier (the "updated" version of the Radian RXT) and will be purchasing a second one very soon.
This carseat has so many awesome features that I love that I really do not even know where to start. This carseat makes extended rear-facing extremely easy. It comfortably rear-faces from 5 – 50 lbs! 50! That means that my almost 4 year old could STILL be rear-facing (boy do I wish that was a fight I could win with the hubby, but that is another story). The Rainier also has the highest forward-facing capacity of any car seat in a 5-point harness (from 20-90 lbs – up to 57″ in height). As if that is not enough, it converts to booster mode for children between 50 and 120 lbs (up to 57″ in height). So basically, you can purchase a Diono Rainier for your newborn baby – and have it until they no longer need a booster. That more than justifies the cost. The main reason we did not purchase a Diono before is because we were already out of the newborn stage when we were shopping for new carseats.
When it comes to safety, the Diono Rainier is unmatched. It has a full steel frame and aluminum reinforced sides. It also has energy absorbing EPS foam surrounding the side and head for added safety. The Rainier is NCAP crash tested, which is the industry benchmark for verifying child seat performance in severe accident conditions. My husband even commented on how sturdy it is as he was setting it up and installing it. It has an angled cupholder which keeps drinks completely upright. I love that because we have had way too many spills in our backseat. You can also move it to three different spots for what is most comfortable for your child – and it is easy to remove and clean – a HUGE plus in my book. Something else that is really cool is that there is memory foam in the seating area. Talk about comfortable on long trips for the little ones!
My absolute favorite part about the Rainier though is tightening and un-tightening the straps. Our old carseat (and the one that my youngest is still in) is awful. I have to practically get in the car and crawl on top of my daughter to pull it tight, and even then it feels a lot looser than it should be. And when I try to take her out it is near impossible. I have actually just unbuckled her without loosening the straps before because I was so fed up. The Diono Rainier can fit three across in the back seat if you need them to. I am looking forward to having a second Rainier so I can comfortably fit between the girls if I need to (like when my mom is visiting). My daughter keeps talking about all the room she has now and how she is not "squished" like in her old carseat. She never puts up a fight about going anywhere now – she loves riding in her new carseat. The Rainier also folds flat for easy travel – and even has straps so you can carry or wear it easily. And the color selection! Don't get me started on my love of the Orchid color we have.
I will say that when it came to installing the carseat, we had some trouble at first. My husband breezed through the installation instructions and headed out to the car. About 15 minutes later, he came in, very frustrated, saying that the Diono was never going to work in our car – at least not for forward facing (which is how we were installing it for our almost 4 year old). Of course, I was pretty upset – I loved this carseat already and wanted my daughter to use it. I asked him why and he said that the way our seats were, it was impossible to pull it tight. I went out with him and noticed what he was talking about. The seat itself would move several inches when pushed (it should move no more than 1 inch). As he was tugging on the SuperLATCH it was getting caught between the Diono and our car's backseat. He had to climb inside the car, put his knee on the Diono's seat, and pull REALLY hard several times. After one of them I noticed the seat push flush against the back seat. That was it! We latched the back strap and pushed the sides. This seat is going no where! Now that we know how to install it, my husband is pretty confident that he will be able to quickly install our second one (because we will be getting our younger daughter one). I plan to video it and post on my YouTube account for you guys because we would have loved to see a good Diono Rainier installation video while installing ours.
Overall, we all love this carseat. My BFF is a bit of a carseat expert and she flipped when she heard I was getting a Diono Rainier. She could not say enough good things about it and I now see why. I am really excited to be getting one for our youngest daughter soon. I understand being scared off because of the price but don't be. It is worth every penny (and more!) in my honest opinion. We are a Diono family for life!
Purchase your Diono Rainier here.
#TwoBlogsFunGuides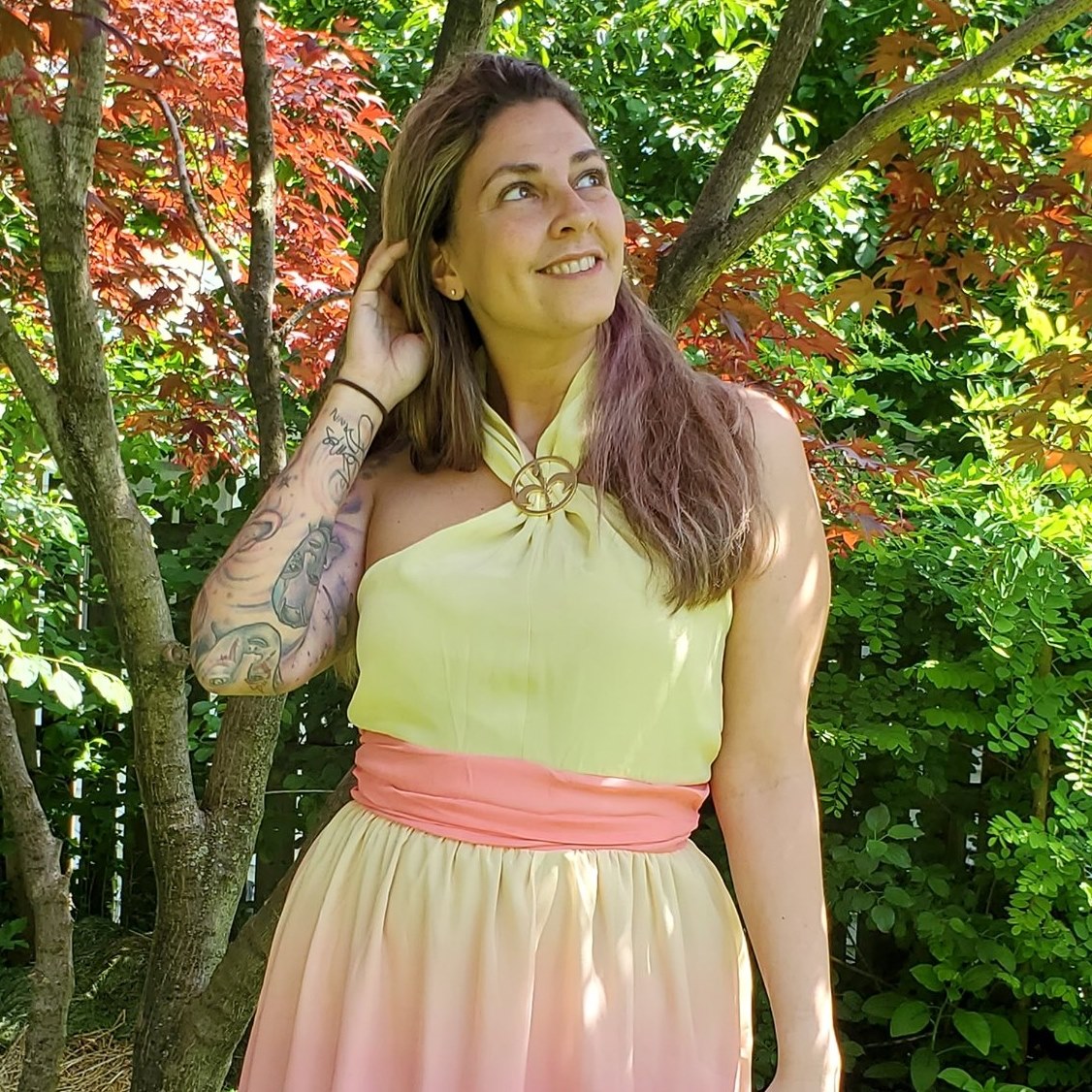 Tessa Smith is a Rotten Tomatoes Tomatometer-approved Film and TV Critic. She is also a Freelance Writer. Tessa has been in the Entertainment writing business for almost ten years and is a member of several Critics Associations including the Critics Choice Association, Hollywood Critics Association, and the Greater Western New York Film Critics Association.