In this exclusive interview, we discuss LEGO Star Wars Summer Vacation Easter Eggs and references with the writer / EP and the director.
The LEGO Star Wars holiday specials are a great addition to the franchise. They bring some much needed laughs during the crazy time this world is going through, and are fun for fans of all ages. The third special is titled LEGO Star Wars Summer Vacation and it sees the gang going on a — you guessed it — summer vacation.
After being split up as they all go off and do their own thing, Finn must learn some important lessons and in order to do so, he connects with some unexpected characters. During the press day for this new special, Mama's Geeky talked with Director Ken Cunningham and Writer / Executive Producer David Shayne.
Not only did we discuss the importance of creating something the whole family can enjoy and the inspiration behind the LEGO Star Wars specials, we dove into everyone's favorite topic — Easter Eggs.
LEGO Star Wars Summer Vacation Easter Eggs & More
Every one of these specials includes references to the rest of the franchise and Easter Eggs from previous projects, but LEGO Star Wars Summer Vacation really ups the game! A personal favorite is Anakin complaining about sand, but there are numerous things will have long time fans cackling.
We asked Ken Cunningham and David Shayne if they had any favorite LEGO Star Wars Summer Vacation Easter Eggs and how fun it is to include these Easter Eggs in the specials.
Shayne says "It's the best. It's incredibly fun. I always say, all of us working on this are fans. And so we like to have those Easter Eggs for the people who know it. For some people, particularly young kids, this may be their first entry into Star Wars. So they may not get all the references right away. That's okay. Eventually they're going to see everything and hopefully they'll come back to a joke that they didn't get at first and it makes sense later."
He adds that sometimes things have to get cut, but that is just the nature of the beast. The story always comes first, so they understand that it is always changing and evolving.
As for their favorite Easter Eggs in LEGO Star Wars Summer Vacation, Cunningham didn't even have to think about it. "I'm gonna go with the Jawa pulling his cloak off and revealing the bling. Because that's such an obscure Mark Hamill, in that German… I'm not sure what that was. That was, for me, probably one of my favorite obscure references."
Shaye says that his favorite is one he can't even take credit for. "One of our writers pitched a joke that made it in there where Valeria's making fun of the great pit of Carkoon, and I just thought that is a deep cut. Yvette Nicole Brown just knocked out that of the park. It just makes me laugh. Every single time I heard it I was like, that's fantastic."
Full LEGO Star Wars Summer Vacation Interview
Be sure to check out the FULL exclusive interview with LEGO Star Wars Summer Vacation Director Ken Cunningham and Writer / Executive Producer David Shayne to learn more about the LEGO Star Wars specials including the amazing cast, the challenges, and so much more!
Check out all the LEGO Star Wars Summer Vacation Easter Eggs and references when it hits Disney+ on August 5th!
About LEGO® Star Wars Summer Vacation Review
Summer just got hotter with the arrival of a new clip and the poster for LEGO® Star Wars Summer Vacation, the all-new animated special from Lucasfilm and the LEGO Group premiering August 5, 2022, exclusively on Disney+.
The newest entry in the popular signature branded cross-saga storytelling series is set shortly after the events of "Star Wars: The Rise of Skywalker" and features the voices of "Weird Al" Yankovic, Yvette Nicole Brown, Kelly Marie Tran, Anthony Daniels, Billy Dee Williams, and returning cast members from previous "LEGO Star Wars" specials.
Looking for a much-needed break from stormtroopers and TIE fighters, Finn arranges a surprise vacation for his friends Rey, Poe, Rose, Chewie, BB-8, R2-D2, and C-3PO, aboard the ultra-luxurious Galactic Starcruiser, the Halcyon.
But Finn's plan to have one last hurrah together quickly goes awry when he's separated from the group. While searching for his friends, he encounters three Force ghosts: Obi-Wan Kenobi, Anakin Skywalker, and Leia Organa, who each share their own unexpected stories of vacations gone wrong, helping him to understand that holidays are about more than just having fun.
LEGO® Star Wars Summer Vacation comes to Disney+ on August 5th!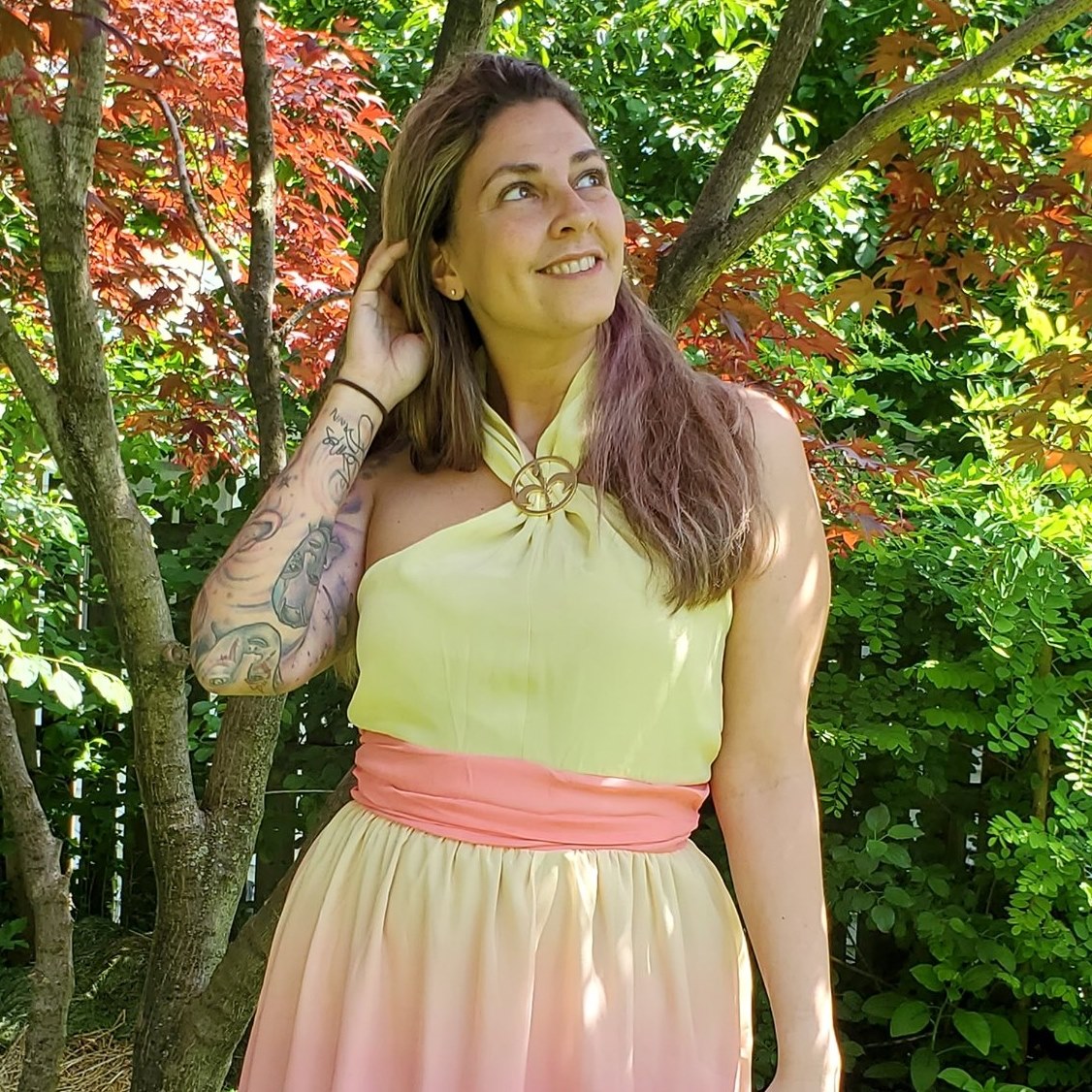 Tessa Smith is a Rotten Tomatoes Tomatometer-approved Film and TV Critic. She is also a Freelance Writer. Tessa has been in the Entertainment writing business for almost ten years and is a member of several Critics Associations including the Critics Choice Association, Hollywood Critics Association, and the Greater Western New York Film Critics Association.