From Mastermind to Spider-Man: Into the Spider-Verse, here are the top 10 best animated superhero movies ever made.
Top 10 Best Animated Superhero Movies Ever
Love them or loath them, you just can't ignore how red-hot superhero movies are right now. From the butt of many a joke to the most profitable genre in the world, the past couple of decades have been one hell of a ride for comic book cinema.
Yet, despite this unprecedented success, a clear schism runs right through the genre, leaving animation trailing in the wake of its live-action counterpart.
It's certainly not a new thing. For far too long, animation has been widely viewed as inferior to live-action, however, attitudes are slowly but surely shifting, as people start to realize just how perfectly the medium pairs with the superhero genre.
Despite ever-evolving advances in CGI technology, sometimes the surrealism and unbounded imagination of comic books can only truly be captured through animation. To celebrate this, and to mark the imminent theatrical release of DC League of Super-Pets, it feels like the perfect moment to pause and pay tribute to my favorite animated superhero movies ever!
10. MEGAMIND (2010)
Sorely under-appreciated upon its release, over a decade later, Megamind is finally getting the recognition it deserves.
While taking a more villainous approach to its story, Megamind does everything a good animated superhero movie should. With solid animation, fun action, a smart script, and excellent voice work, Megamind may be the least talked about film on this countdown, yet it's certainly one of the most charming.
9. TEEN TITANS GO! TO THE MOVIES (2018)
Often with animated superhero movies there's an urge to go dark to validate your existence and to appeal to a more mature audience, yet there's absolutely none of that here, as Teen Titans Go! To the Movies takes the punchy animation and quirky quips of the original series and doubles-down on it all.
With slapstick, meta witticisms, cheeky cameos, and colorful mayhem galore, Teen Titans is a huge helping of family-friendly superhero shenanigans that's not afraid to poke fun at itself, its genre, or even its own studio.
8. CAPTAIN UNDERPANTS: THE FIRST EPIC MOVIE (2017)
Much like the above, there's just something in the colorful, childlike delight of Captain Underpants that makes it stand out from the superhero crowd.
Functioning as a huge love letter to both its source material and genre, Captain Underpants knows precisely how silly it is and wholeheartedly embraces it. While it's heavy reliance on potty humor won't be for everyone, go with it and you're in for quite the ride.
7. THE LEGO BATMAN MOVIE (2017)
It really is a shame that it never quite hit the box office heights of its predecessor, The Lego Movie, because The Lego Batman Movie is every bit as good and arguably even funnier.
With the gags flying at you a mile a minute, The Lego Batman Movie is an absolute riot and a whirlwind of creatively rendered action that will satisfy both kids and DC die-hards alike.
6. BATMAN: MASK OF THE PHANTASM (1993)
Ethically complex, beautifully animated, and thematically rich, Mask of the Phantasm is a true landmark of superhero animation.
Cementing Kevin Conroy and Mark Hamill as the definitive voices of Batman and Joker respectively, the film was the very first animated feature from DC, and what a first impression to make. Launching us into a dark, Art Deco-drenched Gotham, the film is the true godfather of comic book animation and continues to influence Batman stories to this day.
5. THE INCREDIBLES 2 (2018)
How do you follow one of the most celebrated animations of all time? Well, if you're Pixar, you go and make a sequel fourteen years later that's very, very close to matching it.
So, while The Incredibles 2 doesn't quite hit as many high notes as its predecessor, it's about as fantastic a sequel as you could ever hope for. Oh, and more hilarious scenes of Jack-Jack flexing his vast power set are never a bad thing.
4. BATMAN: UNDER THE RED HOOD (2010)
While their live-action efforts have lived in Marvel's shadow for some time now, when it comes to animation, DC rule the roost, and, unsurprisingly, Batman has been at the forefront of this success since the very beginning.
Seventeen years on from Mask of the Phantasm, Under the Red Hood takes many of the elements that made its forbearer so iconic and ramps it all up a few notches for one of the best big screen Batman efforts ever.
3. BIG HERO 6 (2014)
One of the many highlights of Disney Animation's recent renaissance also happens to be one of Marvel's too.
Loosely based on the Marvel comics of the same name, Big Hero 6 combines its creator's superhero prowess with a huge dose of Disney wonder to deliver action, hilarity, and heart in spades. Following the heroic exploits of Hiro and his cuddly helper robot, Baymax, we're whisked away to the delightful San Fransokyo for a surprisingly touching all-ages adventure.
2. THE INCREDIBLES (2004)
It may not feel like it now but back in 2004, Pixar doing superheroes was a massive deal. With the genre still struggling to find its feet, The Incredibles was a big risk for Pixar, but the fact that they nailed it represented a huge moment for both the studio and superhero movies in general.
The greatest Fantastic Four movie we never got, The Incredibles is the perfect blend of humor, action, and emotion that takes the classic superhero family setup and runs (very fast) with it.
Not only the best animated superhero film of all time but also Spider-Man's finest big screen outing to date, Into the Spider-Verse truly is a stunner.
From start to finish, Into the Spider-Verse is an absolute triumph of craft and creativity that blends its directors' patented brand of quirky humor with heart and eye-popping visuals for a spectacular intro to both the tangled web of the multiverse and a new generation of Spidey in Miles Morales.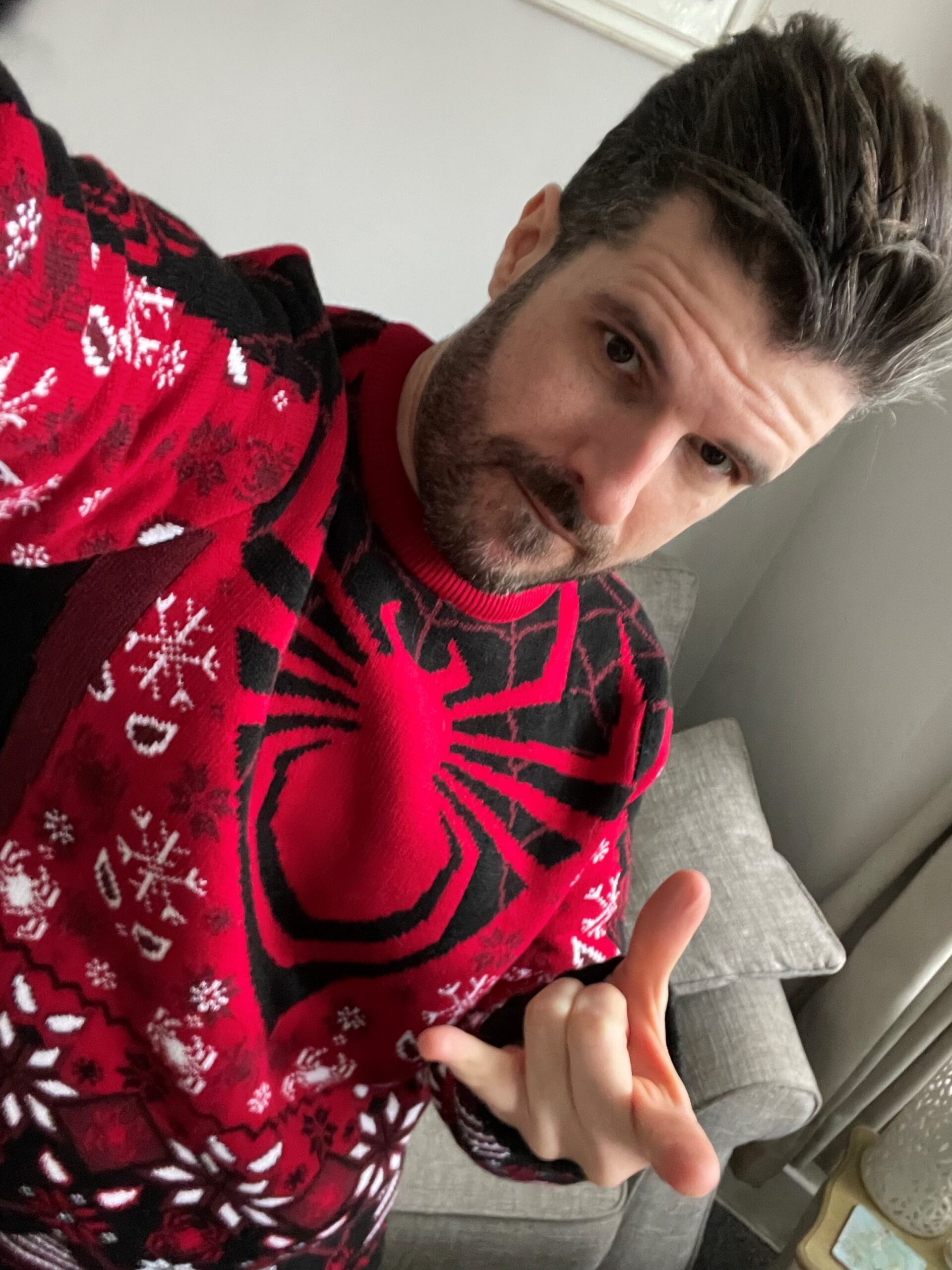 Studied film many moons ago and found myself working in TV ever since, I soon made it my mission to put my movie knowledge, industry experience, word skills, and all-round nerdiness to good use by starting up my own site and sending the love out there for the world to enjoy.
Of course, if there's one thing the internet isn't lacking, it's opinions, and while I'm fully aware I've chosen a life of throwing my two pence worth down that murky well, I have always intended to do so in good faith.
My opinions are always honest and always my own, so while there are a million and one sites out there all shouting loudly for your clicks, I hope I can offer something unique, genuine, and heart-felt via Mama's Geeky.
After years of writing under my own steam, I feel I've finally found the perfect home for my opinions and nerdish ramblings in Mama's Geeky, and through my writing on this awesome site, I hope to spread that geeky goodness as much as humanly possible.