Elizabeth Olsen is the queen of Marvel, but her performances are always incredible. Here are 8 non-Marvel films she's starred in with Marvel actors.
Elizabeth Olsen is undeniably the queen of Marvel right now. Having been in the Marvel Cinematic Universe for less than 10 years, Olsen continues reach an exceptional level of performing; time and time again, the star exceeds every expectation.
Whether it's low-key indie features or thrilling box office smashes, her performances are captivating, heartbreaking, and tap into powerful areas of vulnerability. Olsen's range certainly isn't limited to action-packed, classic superhero blockbusters; however, she has found herself in the company of a few familiar faces along the way of her growing list of credits.
8 Non-Marvel Movies Elizabeth Olsen Starred in With Marvel Actors
Following Chris Evans' departure from the role of Steve Rogers/Captain America, Wyatt Russell joined the MCU as Falcon and the Winter Soldier's villainous successor John Walker/Captain America. Ironically, the star's famous father, Kurt Russell, portrays Guardians of the Galaxy Vol. 2 antagonist alongside Pom Klementieff – who plays his empathic ward Mantis.
In the same year GotG Vol. 2 was released, the younger Russell and Klementieff had supporting roles in black comedy-drama Ingrid Goes West, playing the husband of Olsen's character, Taylor, and a fashion blogger respectively. Russell and Olsen narrowly avoid one another's path in the MCU, but she and Klementieff take to the screen in Avengers: Infinity War and Avengers: Endgame – though their characters don't interact.
Ingrid Goes West has been received favorably by audiences and critics with praise going towards Olsen's performance.
Jeremy Renner's Clint Barton/Hawkeye has a pivotal part in the death of Aaron Taylor-Johnson's cheeky speedster, Pietro Maximoff, and is ultimately the first Avenger to welcome Wanda to the team. They don't share a lot of screen time together; however, Wanda and Clint's bond is implied to have evolved off-camera with them sharing a tender scene together after Tony's (Robert Downey Jr.) funeral.
Unlike their superhero counterparts, Renner and Olsen have more than enough time on the big screen to get to know each other with this 2017 neo-Western-mystery. After a young girl is murdered near Wyoming's Wind River Indian Reservation, a U.S. Fish and Wildlife Service agent (Renner) and FBI agent (Olsen) team-up to solve the case. Wind River is a stylish, intelligent, compelling thriller that is elevated by a variety of complex characters.
Incidentally, another cohort of the MCU joins the affair as Jon Bernthal – first introduced on Netflix's Daredevil as Frank Castle/The Punisher prior to his own series – is pulled along into the dark murder mystery.
Weeks after making their MCU debut as superhuman twins Wanda and Pietro Maximoff in Captain America: The Winter Solider, Olsen and Taylor-Johnson broaden the scope of their dynamic to play married couple Ford and Elle Brody in the 2014 Godzilla reboot.
Both characters – or at least in Taylor-Johnson's case – fair better against the mutant lizard than they do Ultron, and reunite by the film's end; fans will recall Taylor-Johnson's Pietro meeting his demise in Avengers: Age of Ultron while Olsen has gone on to serve a critical role in advancing the MCU forward. There is clear chemistry between the two.
It reflects off-screen, and watching them together is always a pleasure. The back and forth banter of their characters brings a sense of authenticity and a genuine feeling of playful sibling rivalry; it's a shame Pietro is only able to shine in one film because this is a dynamic duo that would never grow tiresome.
Despite being prominent figures within the MCU, neither Olsen nor Tom Hiddleston come into contact with one another during the superhero franchise. There are only two movies where they even share a credit, being Avengers: Infinity War and Avengers: Endgame, where they face off against Thanos (Josh Brolin) and receive a set-up to their highly anticipated (and well-received) Disney+ spin-offs WandaVision and Loki.
In this biographical drama, the pair step into the shoes of the late country singer Hank Williams and his wife, Audrey, as he rises to fame. I Saw the Light highlights the troubles that plague the couple throughout their marriage, including alcoholism, and leads up to his premature death at the age of 29. The film holds an allure with the natural talent found in Hiddleston and Olsen; their performances are strong with Olsen poignantly delving into the struggles faced by Audrey while Hiddleston embodies the country singer right down to his posture.
Marvel's latest key player has yet to interact with any of the pre-established Phase 4 characters, but Oscar Isaac has an intimate run-in with Olsen in 2013 romantic thriller In Secret.
It's a classic tale of forbidden love between Olsen's Thérèse and Isaac's Laurent as Émile Zola's dark novel comes to life. In Secret details intense themes of repression, infidelity, and murder plots; it is delightfully sinister. Every character digs into grey, ambiguous areas, raising questions on morality; how far would one go for happiness? The answer may not always so be straight forward, and Olsen and Isaac are spellbinding to watch as the drama unfolds.
Years before Josh Brolin is at odds with Olsen over the fate of the universe, he is hellbent on seeking vengeance and uncovering a conspiracy theory 20 years after being kidnapped and separated from his infant daughter.
Reception towards this remake of the 2003 film of the same name is divisive. Some will argue originals should be left untouched, others view it as a refreshing, enigmatic reimagining with disturbing revelations at every corner. Among those the two encounter are Klementieff and MCU veteran Samuel L. Jackson as Brolin's Joe works relentlessly at figuring out why he has been targeted. It's the type of movie that leaves afterthoughts lingering simply because of the twisted nature of the story.
Clark Gregg's high-ranking S.H.I.E.L.D agent Phil Coulson is long-gone from the big screen action by the time Olsen's Wanda joins the rankings. Instead, he is leading a team of operatives to tackle unusual cases around the world on the TV series Agents of S.H.I.E.L.D.
Very Good Girls is an important coming-of-age drama; Gerri (Olsen) and childhood best pal, Lilly (Dakota Fanning), make a pact to lose their virginity before college, but their friendship is soon threatened when they fall for the same guy (Boyd Holbrook).
Very Good Girls offers an understanding into the contrast between Gerri and Lilly's family lives, including the strain their families are put through – Gregg falls out of line as Lilly's father. Fanning and Olsen's connection makes the story easily relatable; the woes of impending adulthood loom, serving a lesson in appreciating what truly matters.
When Netflix streamed its first Marvel crossover through The Defenders, Sigourney Weaver put up one hell of a fight against the eponymous team of heroes. Weaver is equal parts intriguing and riveting as Alexandra Reid; if there's one thing the seasoned actress does well, it's play a villain to perfection.
Olsen settles into a supporting role in Red Lights, yet she stands out in the thick of Hollywood royalty: Weaver and Robert De Niro. The film itself is primarily driven by its immensely gifted cast rather than its ability to tell a story; the likes of the former trio, Cillian Murphy, and fellow MCU alumnus Toby Jones (Captain America: The First Avenger, Captain America: The Winter Soldier) keep eyes glued to the screen. Suspense builds throughout Red Lights; upon first glance, there is plenty to attract viewers' attention, starting from the basic premise, but the flair of the ensemble gives it flavor.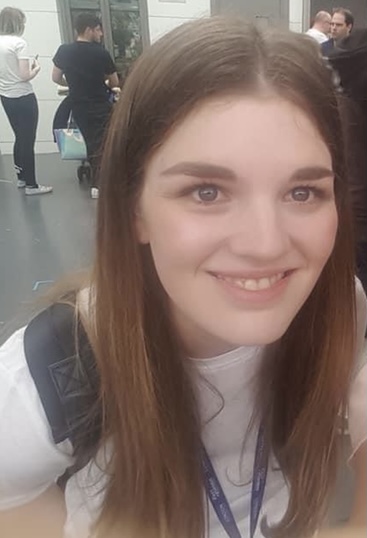 Jenna is a Film and Visual Culture graduate and freelance entertainment writer from Scotland. Her passion lies with TV and horror, where she will take any opportunity to geek out. Jenna spends her free time binging shows and looking to be spooked.