West Side Story is a visually stunning, musical masterpiece, from one of the best directors of all time, Steven Spielberg. Now available to stream on Disney+.
Most people know the plot and songs of West Side Story. Not only has it been a Broadway musical, it is a movie as well. The 2021 version of this film, directed by the incredibly talented Steven Spielberg, takes it to a whole new level. Not only is it visually stunning and a cinematic masterpiece, but there are creative decisions that were made that raise the intensity and give West Side Story an upgrade it deserves.
If you aren't familiar with the story, it follows the Sharks and the Jets as they fight for control of the streets in the 1950s. When Maria and Tony meet at a school dance, it is love at first site. They are from opposite sides though, and that only helps to fuel the fire between the warring gangs. While this is certainly its own story, with important lessons and devastating messages, it is similar to Romeo and Juliet.
Spielberg doesn't update the story much at all, but he does make a decision that causes this version of West Side Story to be even more powerful. When the actors are speaking Spanish, there are no subtitles. This is a bold choice but it really, truly, works in this case. The actors do such a wonderful job that while the general audience might not know exactly what is being spoken, the emotions carry through with ease.
The musical numbers are a complete joy to watch. They are big, bold, and quite honestly, gorgeous. The colors are bright and the cinematography is incredible. These are songs that many have heard time and time again, over and over, for years and years, however they somehow feel fresh and new. There are numerous scenes in West Side Story that could be turned into posters because of just how powerful the images are.
My biggest issue in this movie is Ansel Elgort, who plays Tony. It isn't that he is bad in this film, but he is outshined by literally every single person around him. Rachel Zegler portrays Maria and while she is fantastic, the chemistry with Elgort feels force, and doesn't come off as believable. This is obviously an issue considering their love is supposed to be what forces things to get out of hand between the Sharks and the Jets.
It comes as no surprise that Ariana DeBose has been receiving all the praise and awards for her supporting role as Anita. She absolutely steals the show with her powerful performance. It is impossible not to look at her every time she is on screen. Her scenes with Zegler are some of my favorites — in particular the emotional delivery of A Boy Like That. Anyone who is not moved to tears during this song, has not been paying attention during the film. Simply incredible.
Overall, West Side Story isn't perfect. While the majority of the cast is incredible, there is one performance that just doesn't work and goes so far as to bring down a few of the scenes. It is also a bit on the long side at two and a half hours, however that time is warranted in order to tell the story right. Steven Spielberg's film is raw, real, and emotional. Yes, it is depressing, but this story always has been. Racism is not a myth, and even though it is hard to watch at times, West Side Story is worth it.
Spielberg takes a well known story to new heights with incredible cinematography and bold choices. DeBose steals every single scene she is in.
Rating: 4 out of 5
West Side Story Bonus Features
Along with the home release, and the release to Disney+, West Side Story includes a variety of bonus features, including a jump to your favorite song feature. Here is the full list of West Side Story Bonus Features.
The Stories of West Side Story
Opening – Director Steven Spielberg begins the journey of one of his career goals – to direct his own cinematic version of the iconic musical. Doing so means he will embrace enormous challenges.
Prologue – From the iconic finger snaps to the complex choreography, we are introduced to the film's opening scene and explore its setting. We begin to see Spielberg's vision take shape.
Sharks & Jets – Meet the actors who play the Sharks and the Jets. Go behind the scenes of "La Borinqueña," the song of the Puerto Rican Revolution, which was added into this vision of the story. Discover the deeper meaning of "Jet Song."
Dance At The Gym – Mambo your way through "The Dance At The Gym" and Justin Peck's choreography, as it leads to the pivotal moment when Tony and Maria meet for the first time.
The Romance – Explore the budding romance of Tony and Maria with the songs "Maria" and "Tonight" as Rachel Zegler (Maria) and Ansel Elgort (Tony) talk about the casting process, and what led them to this career-defining film.
America – During a sweltering New York heat wave, the cast and crew take the production to the streets for one of the biggest dance numbers in the film, "America," featuring Ariana DeBose, who plays Anita.
Gee, Officer Krupke – Spielberg and the Jets make "Gee, Officer Krupke" their own through a new setting, vocal direction and choreography, while they explore the meaning of Stephen Sondheim's lyrics. Get to know Iris Menas (Anybodys) and the significance of their role.
Cool – During the first week of production, Spielberg and the cast nervously jump into filming on the elaborate and challenging set of the musical number "Cool."
From Quintet to The Rumble – Spielberg and his team navigate the intertwining scenes of "The Quintet" and "The Rumble." Once there, they take a scene that is traditionally stylishly choreographed, and instead bring a more visceral authenticity to the fight between the two gangs.
I Feel Pretty – Screenwriter Tony Kushner sheds new light on "I Feel Pretty." We see how, in Spielberg's film, the beloved song by lyricist Stephen Sondheim is given new vision, as it is set and performed within Gimbel's department store.
Somewhere – Hollywood Legend Rita Moreno, who won acclaim for playing Anita in the 1961 film, returns as Valentina, a shopkeeper's widow, as well as an executive producer. She brings extraordinary experience and emotion to the film and sings the song "Somewhere."
Finale – In a moving testament to the talented cast and crew of WEST SIDE STORY, Spielberg reluctantly wraps "one of the best filmmaking experiences" of his career.
Tribute – The late Stephen Sondheim reflects on his career and experience making WEST SIDE STORY in this dedication to the esteemed lyricist.
The Songs
Go directly to your favorite musical numbers from WEST SIDE STORY.
Prologue
La Borinqueña
Jet Song
Something's Coming
The Dance At The Gym
Maria
Balcony Scene (Tonight)
America
Gee, Officer Krupke
One Hand, One Heart
Cool
Tonight (Quintet)
The Rumble
I Feel Pretty
Somewhere
A Boy Like That/I Have A Love
About West Side Story
Directed by Academy Award® Steven Spielberg, from a screenplay by Pulitzer Prize and Tony Award® winner Tony Kushner, "West Side Story" tells the classic tale of fierce rivalries and young love in 1957 New York City. This reimagining of the beloved musical stars Ansel Elgort (Tony); Ariana DeBose (Anita); David Alvarez (Bernardo); Mike Faist (Riff); Brian d'Arcy James (Officer Krupke); Corey Stoll (Lieutenant Schrank); Josh Andrés Rivera (Chino); with Rita Moreno (as Valentina, who owns the corner store in which Tony works); and introducing Rachel Zegler (Maria.) Moreno – one of only three artists to be honored with Academy®, Emmy®, GRAMMY®, Tony® and Peabody Awards – also serves as one of the film's executive producers.
Bringing together the best of both Broadway and Hollywood, the film's creative team includes Kushner, who also served as an executive producer; Tony Award® winner Justin Peck, who choreographed the musical numbers in the film; renowned Los Angeles Philharmonic conductor and GRAMMY Award® winner Gustavo Dudamel, who helmed the recording of the iconic score; Academy Award®-nominated composer and conductor David Newman ("Anastasia"), who arranged the score, Tony Award®-winning composer Jeanine Tesori ("Fun Home," "Thoroughly Modern Millie"), who supervised the cast on vocals; and GRAMMY®-nominated music supervisor Matt Sullivan ("Beauty and the Beast," "Chicago"), who serves as executive music producer for the film.
The film is produced by Spielberg, p.g.a., Academy Award®-nominated producer Kristie Macosko Krieger, p.g.a. and Tony Award®-winning producer Kevin McCollum. "West Side Story" has been adapted for the screen from the original 1957 Broadway show. Original choreography by Jerome Robbins, based on the stage play, book by Arthur Laurents, music by Leonard Bernstein, lyrics by Stephen Sondheim, play conceived, directed and choreographed by Jerome Robbins, lyrics by Stephen Sondheim, music by Leonard Bernstein.
West Side Story is available to stream on Disney+ & Digital now
and to take home on March 15th.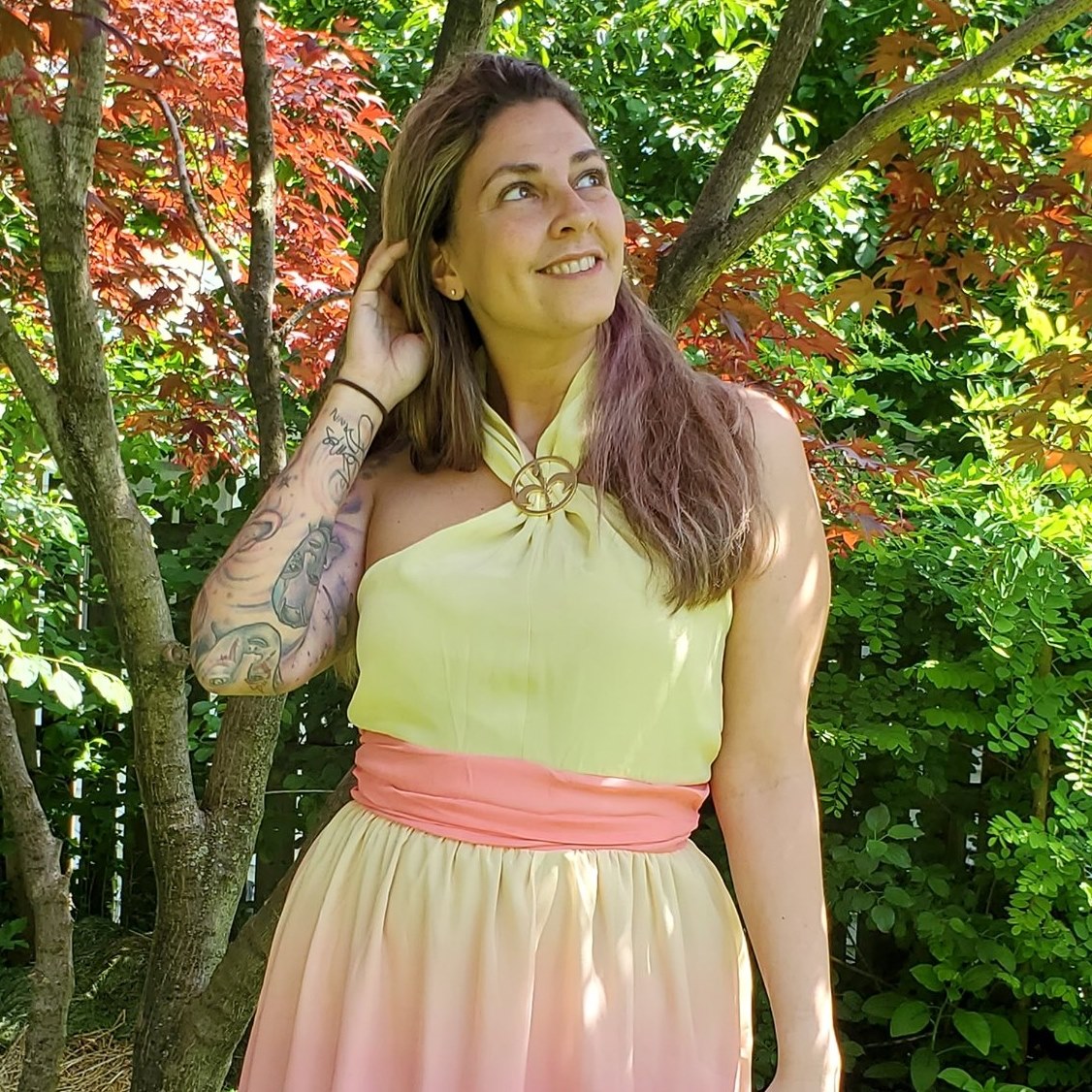 Tessa Smith is a Rotten Tomatoes Tomatometer-approved Film and TV Critic. She is also a Freelance Writer. Tessa has been in the Entertainment writing business for almost ten years and is a member of several Critics Associations including the Critics Choice Association, Hollywood Critics Association, and the Greater Western New York Film Critics Association.