The cast of Secrets of Sulphur Springs tease what's coming up – and even share some of their own supernatural encounters behind the scenes.
With the second season set premiere shortly, the cast and executive producers tease what's coming up next for their characters, more mystery, and a youthful romance in Disney Channel's Secrets of Sulphur Springs – and even share some of their own supernatural encounters behind the scenes.
Set in the eponymous fictional Louisianan town, Secrets of Sulpher Springs is a time-travel fantasy drama about thrill-seeking childhood pals, Griffin and Harper, who, upon discovering a portal in The Tremont Hotel, seek to resolve an old unsolved mystery across various eras.
Kyliegh Curran – who plays Harper and doppelgänger, Daisy – opened up about her eagerness to get into taking on not one but two roles throughout the season. Curran found the switch between Daisy and Harper to be quite easy given their vastly different backgrounds, tackling the challenge of adapting to Daisy's 1930s mannerisms head on.
Along with her on-screen brother and newcomer, Johari Washington, the pair discussed the exploratory theme of the upcoming season. Fans can look forward to having some of their lingering questions about The Tremont Hotel's history answered as well as the experiences endured by the characters. Creator, Tracey Thomson, assures fans that everything will be answered but the door will open to new supernatural enigmas.
Thomson coyly said; "We kick off some new mysteries. It's focusing on who is the ghost in the Tremont, why is the ghost haunting the Tremont, and is that ghost the only ghost in the Tremont."
Series lead, Preston Oliver, shared his enthusiasm over the direction of the second season, saying "it gets a little more spooky," and viewers should prepare themselves for plenty mysteries to unravel. The cast are also excited to show off maturer versions of each of their characters, delving into their backstories.
"I think people are gonna like this season a lot for Savannah. She's more sassy, she's more mature, and she meets some new friends," shares Elle Graham of her role – fully immersed with her family in the 1960s while offering a helping hand to Harper and Griffin in their adventures.
Paranormal spooks aside, a wholesome romance may very well be on the cards for two beloved characters. Toying with the idea in the previous season, executive producer, Charles Pratt Jr, spoke fondly of a "puppy love" relationship that they have been keen to explore. "It's something everyone can relate to," Pratt said, noting the subtle but realistic development between a certain dynamic duo.
It seems the cast are very open to the idea of travelling through time themselves. From going back to meet their parents to diving into the 1800s, the opportunities appear endless for the bunch, seemingly having given the prospect a lot of consideration.
Outside of the series, the group are no stranger to their own supernatural encounters when the cameras aren't rolling – which proved beneficial for capturing an eerie tone for the show. Of course, being filming in New Orleans, the cast acknowledge the "creepy" ambiance of surrounding graveyards and older buildings – there seems to be a recurring theme here so maybe it's best to avoid any ouija boards on set!
Full Secrets of Sulphur Springs Interview
Be sure to check out this video for the full interview with the cast and creators of Secrets of Sulphur Springs to learn even more about the upcoming season 2!
About Secrets of Sulphur Springs Season 2
In season two of "Secrets of Sulphur Springs," Griffin and Harper unravel new mysteries about The Tremont, and Harper follows the real ghost back to the 1930s to learn more about her family's deep-seated connection to the hotel.
When the power source to the time machine is unintentionally taken and the portal disappears, Harper becomes trapped in the past with her great-uncle Sam and great-great-grandfather Elijah, while her great-grandmother Daisy is left to navigate the present.
With help from Savannah from her new life in 1962, the friends attempt to fix the time machine and bring back the portal before it's too late and their lives are forever changed.
Season two of "Secrets of Sulphur Springs" will premiere on Disney Channel on FRIDAY, JANUARY 14 at 8:00 p.m. ET/PT, with two back-to-back episodes. The season will premiere on Disney+ on WEDNESDAY, JANUARY 19 and will be available in its entirety.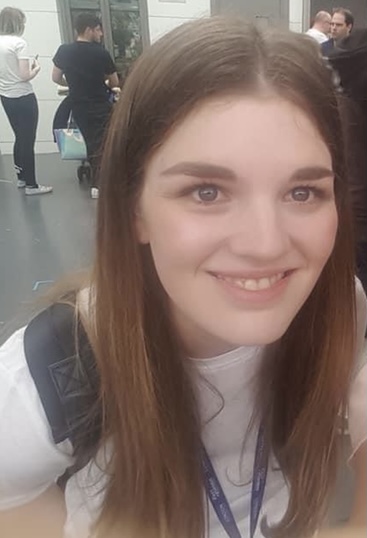 Jenna is a Film and Visual Culture graduate and freelance entertainment writer from Scotland. Her passion lies with TV and horror, where she will take any opportunity to geek out. Jenna spends her free time binging shows and looking to be spooked.