Naomi is the newest DC show to hit The CW and it is an instant hit thanks to the lovability Kaci Walfall brings to the lead character.
There are a lot of superhero shows based off of DC Comics on The CW, and they just added another to their rank. Naomi focuses on a young girl who is a Superman super fan — she even runs her own website dedicated to him. She is cool, quirky, and totally confident in everything she does. She doesn't let being adopted bring her down, in fact, that is part of why she looks up to Superman so much.
Naomi has a great relationship with her parents, and feels like she can tell them anything. They often sit at the breakfast or dinner table together discussing things like who she likes now (Naomi is very fluid with who she dates — something inspiring to see on TV) and what she has been up to. She is even unafraid to call them out, like about how her glasses somehow make her vision worse.
She also has a very fun and diverse group of friends, who totally have her back no matter what. To the point where they will break in somewhere to try to help her solve a mystery. Yes, all of this takes place in the first episode of the series — along with many other twists, turns, and of course, some superpowers.
Kaci Walfall is phenomenal as Naomi, and makes the lead character easy to fall in love with. She loves comic books, skateboards around town, and runs a Superman super fan website — what is not to love? The girl has a wacky sense of style but she pulls it off because she wears it with a confidence.
It is clear from the start that Naomi does not care what others think of her, and she is going to be herself no matter what. Hopefully this is a theme that The CW sticks with because it works.
Pilots often get the short end of the stick. That isn't to say they aren't good, but the odds are stacked against them. Everything is completely new, for the most part, to the audience. Even with something like Naomi, that has some comic book source material, the characters and plot need to be presented in a way that allows the viewers to understand what is going on, and wanting to come back week to week.
Naomi's first episode lays it all out on the table and then some. There is a mystery afoot, big reveals, and at the same time, some down to Earth loving relationships. Not only between Naomi and her parents, but between Naomi and this core group of friends that are easy to fall in love with.
There are a lot of superhero shows out there, so why start watching another one? Naomi is going to hook audiences from the start with an intriguing story, likeable lead, real life relationships, and refreshing quirkiness. Fingers crossed this continues on from the pilot episode, and throughout the entire upcoming season.
The quirky and confident lead character Naomi, played by the phenomenal Kaci Walfall, will hook audiences right from the start.
Rating: 4 out of 5
About Naomi
From Oscar® nominee/Emmy® winner Ava DuVernay and Jill Blankenship ("Arrow"), and starring Kaci Walfall ("Army Wives," "Power," "The Lion King" on Broadway) in the title role, the DC drama NAOMI follows the journey of a cool, confident, comic book–loving teenager as she pursues her hidden destiny.
When a supernatural event shakes her hometown of Port Oswego to the core, Naomi (Kaci Walfall) sets out to uncover its origins, with a little help from her fiercely loyal best friend Annabelle (Mary-Charles Jones, "Kevin Can Wait"). She also has the support of her adoptive, doting parents, veteran military officer Greg (Barry Watson, "7th Heaven," "The Loudest Voice") and linguistics teacher Jennifer (Mouzam Makkar, "The Fix").
After an encounter with Zumbado (Cranston Johnson, "Filthy Rich"), the mysterious owner of a used car lot, leaves her shaken, Naomi turns to tattoo parlor owner Dee (Alexander Wraith, "Orange Is the New Black"), who becomes her reluctant mentor.
While unfolding the mystery about herself, Naomi also effortlessly navigates her high school friendships with kids on the military base as well as well as local townies, including ex-boyfriend and high school jock Nathan (Daniel Puig); Annabelle's longtime, loyal boyfriend Jacob (Aidan Gemme); proud "townie" Anthony (Will Meyers, "Bad Education"); and fellow comic book enthusiast Lourdes (Camila Moreno), who works in a vintage collectible shop.
As Naomi journeys to the heights of the Multiverse in search of answers, what she discovers will challenge everything we believe about our heroes.
Based on the characters from DC, NAOMI is written and executive produced by Ava DuVernay and Jill Blankenship ("Arrow"), and executive produced Paul Garnes of ARRAY Filmworks. Amanda Marsalis ("Echo Park," "Queen Sugar") directed and co-executive produced the pilot episode. The series is from ARRAY Filmworks in association with Warner Bros. Television.
Naomi premieres on The CW Tuesday, January 11. Stream next day free only on The CW!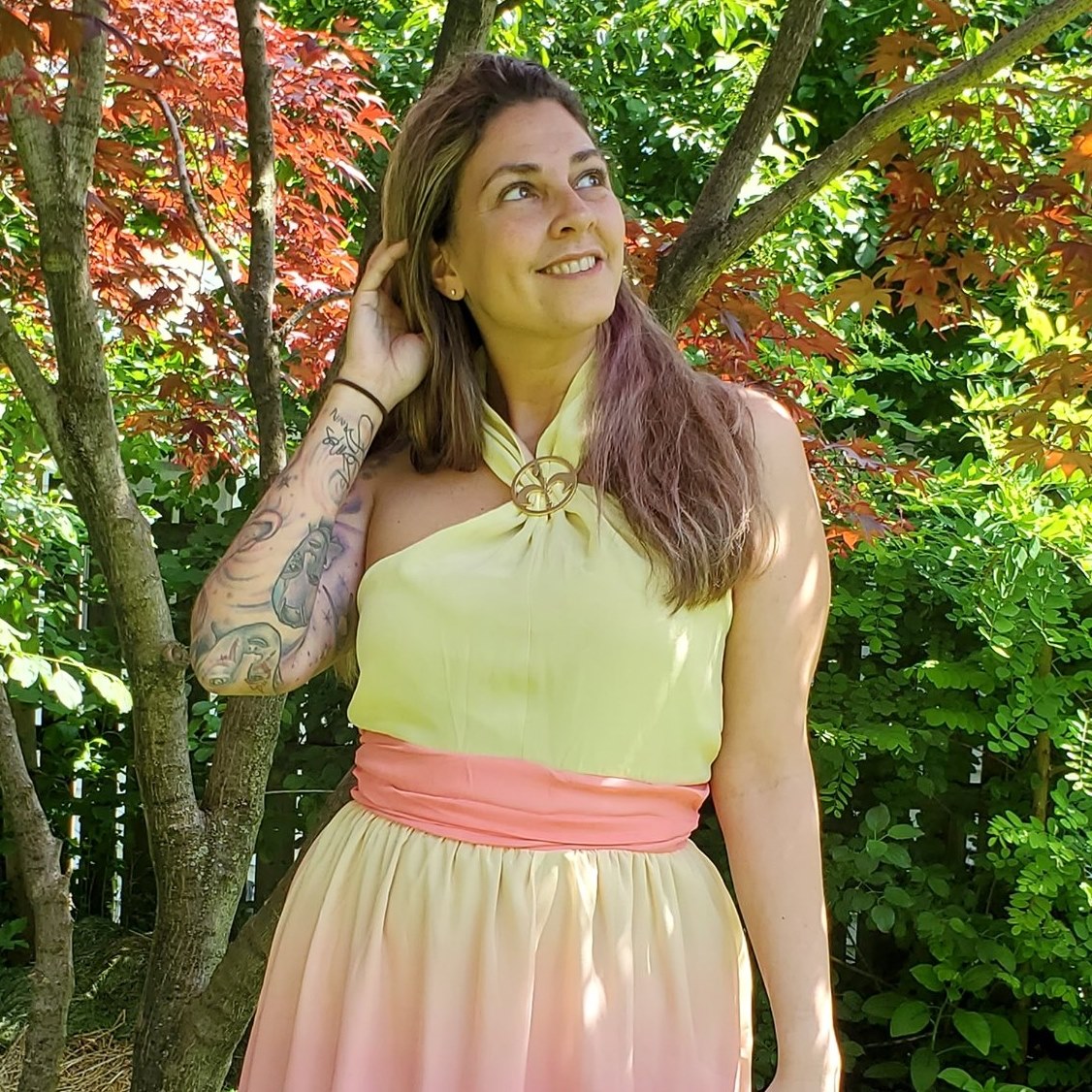 Tessa Smith is a Rotten Tomatoes Tomatometer-approved Film and TV Critic. She is also a Freelance Writer. Tessa has been in the Entertainment writing business for almost ten years and is a member of several Critics Associations including the Hollywood Critics Association and the Greater Western New York Film Critics Association.