Never fearful of touching on the difficult times in their lives, Lucy and Desi is a definitive, touching, and essential look at two of the greatest minds in television history.
I Love Lucy is regarded by many as one, if not the greatest, television sitcom of all time. During its six-season run, the show never dipped from the top 3 shows on television and peaked at an average of 67.3 million households a week. Not only were the ratings for the series on another stratosphere, but the episode "Lucy Goes to the Hospital" garnered a record 71.7 rating. 71.7% of all television households at the time were tuned in to view the show. To this day, I Love Lucy has the highest average rating for a TV show for any season.
In the years' since its debut, the series garnered new fans during syndication, including myself. It holds a special place in my heart as I too loved Lucy and Ricky and quickly became enthralled with the careers of both Lucille Ball and Desi Arnaz. Not only was Lucy, Desi, and the series a staple of my childhood, but it holds a stronghold into present day, as it was the starting point in my relationship with my wife.
There is undoubtedly a level of intrigue with history when any project regarding the two is released. 2021 gave us Being the Ricardos, a film which I immensely enjoyed and understandably divisive amongst fans of Lucy and Desi.
Now 2022 has arrived, and this year's Sundance Film Festival selected Lucy and Desi, the documentary directorial debut of Amy Poehler, as one of its premiere choices. With a comedic genius like Poehler helming this project, it's safe to say that fan anticipation was relatively high. However, Lucy and Desi exceeded my expectations. It was a cathartic viewing experience that examined the influence, legacy and love of two iconic entertainment pioneers.
As one can guess, Lucy and Desi chronicles the lives and careers of Lucille Ball and Desi Arnaz. From the film's opening moments, Poehler pulls the curtain back with her direction, removing formulaic documentary tropes, and lays Lucy and Desi's story at our feet. We get to learn about their life through their own words. In addition, there are interviews with their daughter, Lucie Arnaz Luckinbill, Desi Arnaz Jr., Carol Burnett, Bette Midler, Norman Lear, Charo, Eduardo Machado, and directors at the National Comedy Center and the Lucille Ball Desi Arnaz Museum. Poehler objectively looks at these two imperfect icons using archival footage and audio from personal tapes.
Thanks to the footage and tapes, the glamour and glitz are stripped away, and we are given a story of two individuals that earned their way to the top. We discover Lucy's childhood was not an easy one. Something that never deterred her away but drove her toward becoming a star. While rightfully regarded as a genius, pioneer, and a one of a kind star, the film looks at the effort and work Lucy put in to make all of us laugh, not just on the small screen but during her run as the Queen of the B-movies.
Desi Arnaz had much of the same hard-working mentality. Despite growing up wealthy in his native Cuba, Desi also faced hardships in his youth. Learning that Desi and his family were forced to seek refugee in America during the Cuban Revolution of 1933 was quite a surprise. In turn, that guided his drive as a Cuban American to make something of himself starting at the bottom cleaning canary cages to becoming the president and co-founder of one the biggest studios in Hollywood.
Of course, Poehler makes sure to touch on the start of their relationship and the eventual creation of I Love Lucy. In the era we live in today, it's impossible to understand the impact the series and these two individuals had on America. The series even led to department stores closing early on Monday nights, knowing that over half of the country was watching I Love Lucy.
Lucy and Desi also looks at the long-lasting impact it had on television. For fans of Nick at Nite, where many discovered this incredible show, there would be no Nick at Nite without this series. Why? Because Desi Arnaz invented the rerun with the idea of syndication. Poehler highlights Arnaz's genius and ingenuity by showcasing the pioneering techniques that have been adopted by sitcoms since – shooting on film for better quality from coast to coast, filming in front of a live studio audience and using the three-camera system.
Part 3 of Lucy and Desi begins with the downfall of their marriage – something to which Poehler handled with care. While Desi and Lucy ended their marriage, one thing was clear – they never stopped loving each other. Continuing their partnership and friendship until Desi died in 1986, there is no denying that their connection never flamed out. A poignant moment came when their daughter speaks about the final time they saw each other and their last phone call before Desi's death. It's impossible for you not to shed a tear.
Kudos to Amy Poehler for handling these two icons with love and care.
Never fearful of touching on the difficult times in their lives, Lucy and Desi is a definitive, touching, and essential look at two of the greatest minds in television history. It's one of the best films at this year's Sundance Film Festival and an early contender as one of my favorite films of the year.
Read more Sundance Film Festival coverage.
Rating: 5 out of 5
About Lucy And Desi
One day in 1940, two budding stars met for the first time in the RKO Pictures commissary, unaware that together they would change the face of pop culture. After surviving a tumultuous upbringing, a teenage Lucille Ball left her family for New York City, where she first found success as a model before moving to Hollywood to begin working in movies.
Hailing from Santiago de Cuba, Desi Arnaz was a paid musician by 16 and quickly broke out as a multitalented entertainer. The two would go on to consistently challenge the status quo in entertainment both in front of and behind the camera.
Lucy and Desi premiered during Sundance 2022 and will be released on March 4th on Amazon Prime Video.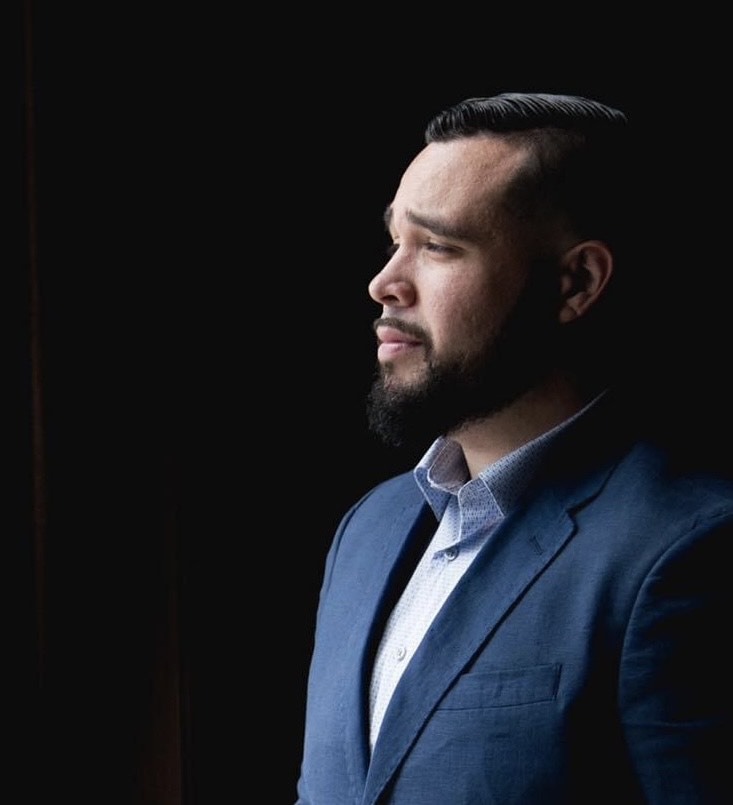 David Gonzalez is the founder and chief film critic of Reel Talk Inc. and host of the Reel Chronicles podcast. As a Cuban American independent film critic, David has written fair and diverse criticism covering movies of all genres and spotlighting minority voices through Reel Talk for the past eight years.
David has covered and reviewed films for Tribeca, TIFF, NYFF, Sundance, and several other film festivals. He is a member of New York Film Critics Online (NYFCO) and the Latino Entertainment Journalists Association (LEJA).
As an avid film collector and awards watcher, David's finger is always on the industry's pulse. He informs and educates with knowledgeable and exciting content and has become a trusted resource for readers and listeners alike.
Email him at [email protected] or follow him on Twitter and Instagram @reeltalkinc.