The Book of Boba Fett Chapter 2 "Tribes of Tatooine" spends a lot of time on Boba's past, but also finally gives fans the main plot of the season.
Warning: Spoilers Ahead for The Book Of Boba Fett Chapter 2 "Tribes of Tatooine"
The biggest complaint about The Book Of Boba Fett Chapter 1 "Stranger in a Strange Land" is that it comes off on the slow side. That isn't to say there is not a lot of action, because there is, but there is almost no set up to a story, and the back and forth with the flashbacks is a bit jarring.
The Book Of Boba Fett Chapter 2 fixes all of these complaints, allowing for the first half of the episode to take place in the present, while the second half is spent in the past — showing us where Boba has been and how he came to be taking over for Bib Fortuna. It also outlines what is sure to be the plot of the season, at least the plot of the present time, and that is Boba having to deal with coming into power and going up against those like The Mayor, but mainly against the Twin Hutts who feel he has taken their territory.
Luckily for those who enjoy a good action sequence, there are several here. Most notably is the train fight in the dessert, where Boba Fett leads the group of Tuskens that have clearly come to respect him against the traders. Boba kicking serious butt in a bar in order to steal some speeders is a pretty epic showdown as well. He wipes the floor clean with these brutes, and he doesn't even have his armor to help him.
This series is doing a great job of highlighting just how powerful Boba is and why he should be respected as such. He does not care what others tell him to do, and he will often walk right in even when not invited — for example at the Mayor's office. He barges in without a care in the world, and demands to know what the Mayor has against him and why he sent a band of assassins to kill him.
Of course it was exciting to see a Wookie show up, even if he is working for the Hutts, and viewers are surely looking forward to the inevitable showdown between Black Krrsantan and Boba Fett.
One of the most shocking moments, yet bizarre, moments of this episode is what I so lovingly call the nose lizard. Boba Fett is making friends with the Tuskens and there is a mutual respect growing. Time will tell why he ends up leaving this new found tribe of his, but there is a strong connection there. When they realize he can be trusted, they offer him a gift — a lizard that crawls into his nostril (and yes it is as disgusting as it sounds) and a some drugs blown into his face.
What follows is an extremely psychedelic experience for Boba as he wanders the dessert and hallucinates a tree. He returns with a piece of drift wood that he carves into a Tusken club with the leader of the tribe. It is interesting to see this bond they are creating, and just makes viewers eager to see what happens down the road and why he is no longer with them.
Overall The Book Of Boba Fett Chapter 2 is much better than the first. It feels like the world is now established and fans can see where this story is going. We all know that this series is committed to the flashbacks, and this is likely to be a thing in each episode, until it leads us up to when Boba reappeared in The Mandalorian.
I am not totally against this, as it is interesting to see what happened to him in these moments, I just hope that the flashbacks become more concise and drag on less. There is a lot to explain here, and that is fine, but to unnecessarily drone on will only hurt the show.
The first chapter spent too much time going back and forth between past and present, which created a jarring experience. The way that Chapter 2 was split up — just about half and half — worked out much better. Here's to hoping this is how it is done in future episodes.
The series is moving in a positive direction, but hopefully spending too much time in the past doesn't drag it down to being forgettable.
Rating: 4 out of 5
About The Book of Boba Fett
Every galaxy has an underworld. The Book of Boba Fett, a thrilling Star Wars adventure teased in a surprise end-credit sequence following the Season 2 finale of The Mandalorian, finds legendary bounty hunter Boba Fett and mercenary Fennec Shand navigating the galaxy's underworld when they return to the sands of Tatooine to stake their claim on the territory once ruled by Jabba the Hutt and his crime syndicate.
The Book of Boba Fett stars Temuera Morrison and Ming-Na Wen. Jon Favreau, Dave Filoni, Robert Rodriguez, Kathleen Kennedy and Colin Wilson are the executive producers. Karen Gilchrist and Carrie Beck serve as co-executive producers, with John Bartnicki producing and John Hampian as co-producer.
The Book of Boba Fett Chapter 2 is now streaming on Disney+.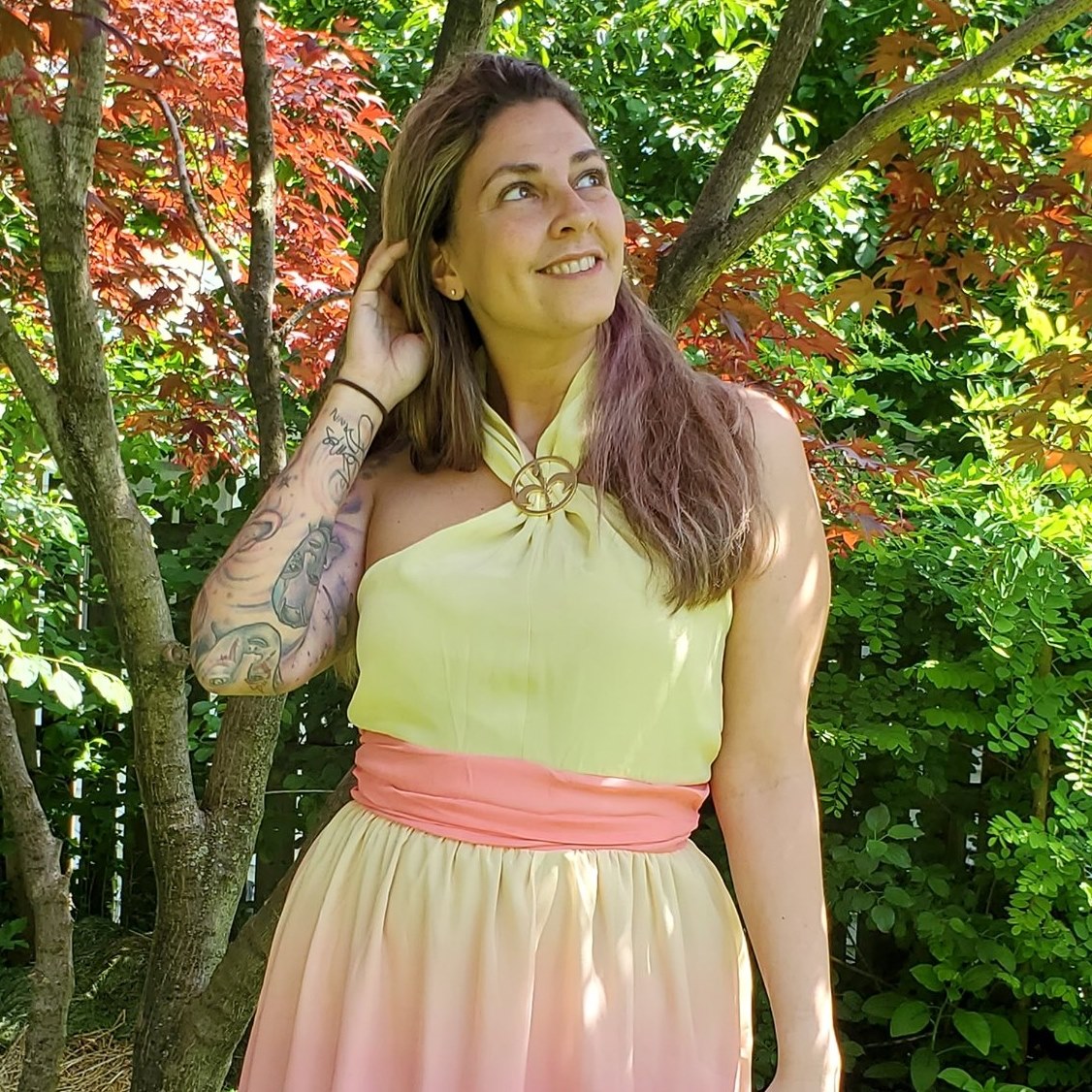 Tessa Smith is a Rotten Tomatoes Tomatometer-approved Film and TV Critic. She is also a Freelance Writer. Tessa has been in the Entertainment writing business for almost ten years and is a member of several Critics Associations including the Hollywood Critics Association and the Greater Western New York Film Critics Association.