Diary Of A Wimpy Kid author, and Producer of the new animated film, Jeff Kinney, confirms that the cheese touch is a real thing in this interview.
Diary Of A Wimpy Kid is one of the most popular franchises in the world — and it is growing thanks to an animated film from Disney. In this interview with author Jeff Kinney, who also is a Producer on the upcoming animated Diary Of A Wimpy Kid movie, he explains the ever evolving status of this version. Wimpy Kid fans were surely following the news of some kind of animated version coming out, but it seemed like it was changing so much, maybe it would never happen.
"It's been a long and winding path. It started off as an idea for a Prime Time Fox Christmas Special and that morphed into a TV series idea, and that morphed into what we have now. The Entertainment landscape changed so much over the last eight years that we arrived at this moment where Disney bought Fox and we could tell this story in this way. The technology caught up with us too." – Jeff Kinney
Something that many fans of this franchise can agree with is that Wimpy Kid is something that parents can enjoy with their children. Kinney says that this was always important for him when exploring this world. He wants the story to feel believable and grounded, and like it could really happen.
That idea shaped a lot of their decisions along the way. Kinney mentions that he had not really considered it before, but Disney is not in the business of making movies for kids, it makes movies for families. So true.
So where did the cheese touch come from? This is something that my own daughters are now afraid of, so it was very interesting to learn it came from an actual event. Yes, the cheese touch is a real thing, from the school that Jeff Kinney went to.
"It was a real thing for me growing up. I went to a church school that had a parking lot with a basketball hoop and a piece of cheese under it. It was dreaded by all." – Jeff Kinney
He claims that what happens to the cheese in the story, is what happened in real life too. For those who know this franchise, you know exactly what we are talking about here. Ew.
Diary Of A Wimpy Kid was based a lot on a real life friendship that Kinney had — and funnily enough, it actually brought that friendship back together. The two friends even shared a cheese pizza recently. Kinney had a best friend named Ryan growing up, and they were pretty much inseparable from 3rd grade until about Freshman year of High School.
There is already a second animated Diary of a Wimpy Kid animated film in the works, which tells the story of Roderick Rules. However there are many books already written and just sitting there, waiting to be the source material of more films. When asked if this franchise will continue, Kinney says that he really thinks it will. There is a lot of excitement surrounding the series internally. Here's to hoping for many, many, many more!
Full Jeff Kinney Interview
Be sure to check out the full interview with Jeff Kinney so you don't miss out on any of the Diary Of A Wimpy Kid tidbits that he shared.
Diary of a Wimpy Kid is a laugh out loud, family friendly film that teaches kids it is OK to make mistakes and to value true friendships. A great introduction to the franchise for newbies, and a fun addition for long time fans.
About Diary of a Wimpy Kid
The first book in Jeff Kinney's worldwide bestselling series comes to Disney+ in the all-new animated adventure "Diary of a Wimpy Kid." Greg Heffley is a scrawny but ambitious kid with an active imagination and big plans to be rich and famous – he just has to survive middle school first.
To make matters worse, Greg's lovable best friend Rowley seems to coast through life and succeed at everything without even trying! As details of his hilarious – and often disastrous – attempts to fit in fill the pages of his journal, Greg learns to appreciate true friends and the satisfaction that comes from standing up for what is right.
Directed by Swinton Scott ("Futurama") and written and produced by Jeff Kinney, "Diary of a Wimpy Kid" features the voices of Brady Noon ("The Mighty Ducks: Game Changers") as Greg Heffley, Ethan William Childress ("mixed-ish") as Rowley Jefferson, and Chris Diamantopoulos ("Silicon Valley") as Frank Heffley.
Diary of a Wimpy Kid is available exclusively on Disney+ now!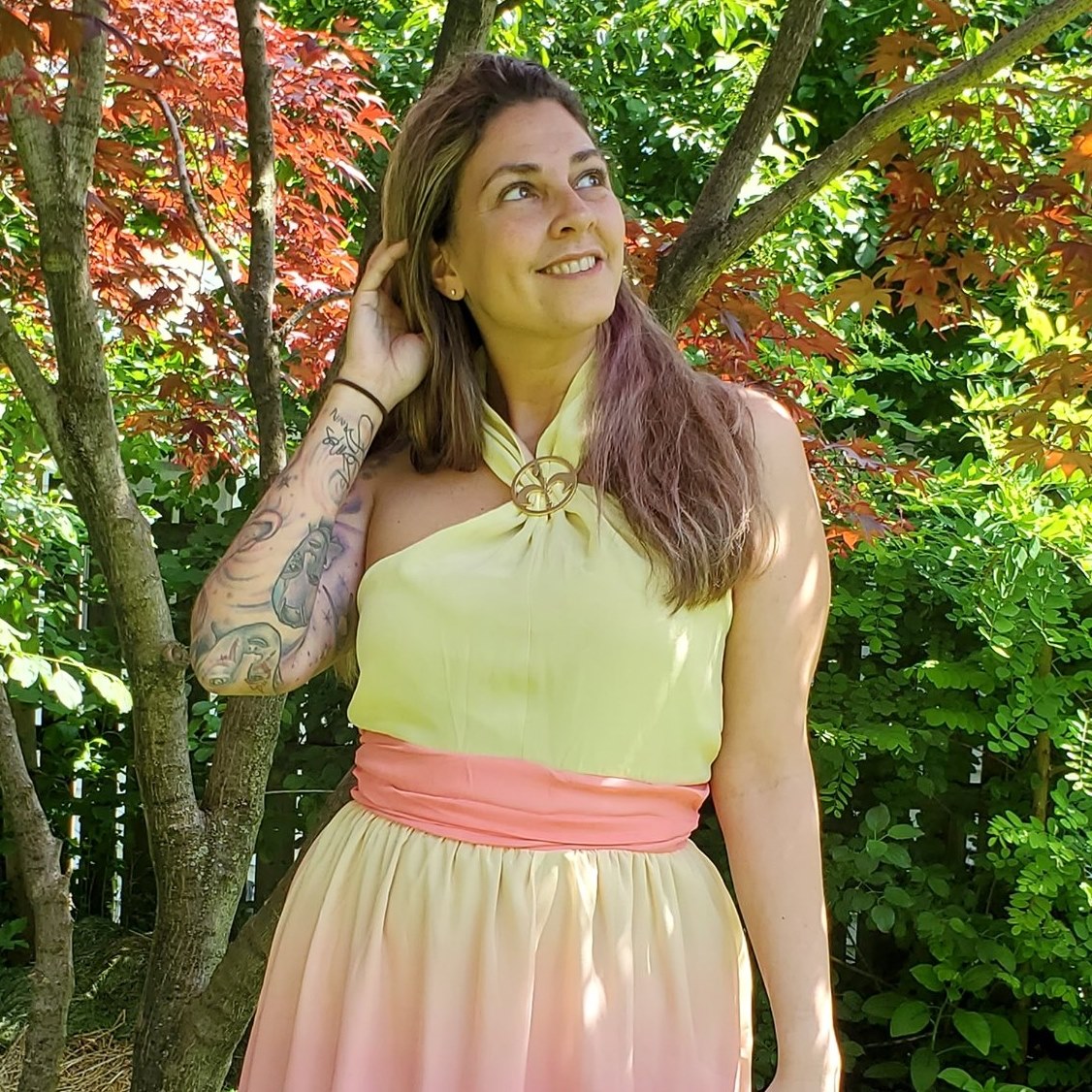 Tessa Smith is a Rotten Tomatoes Tomatometer-approved Film and TV Critic. She is also a Freelance Writer. Tessa has been in the Entertainment writing business for almost ten years and is a member of several Critics Associations including the Hollywood Critics Association and the Greater Western New York Film Critics Association.