In an interview with Brady Noon, voice of Greg Heffley in Disney's Diary Of A Wimpy Kid, he says joining the franchise is a dream come true — as exciting as being the new Spider-Man.
Brady Noon's first voiceover job is taking on the iconic role of Greg Heffley in Diary Of A Wimpy Kid, something that he says is a dream come true. In an interview, Noon describes this role to be like waking up and being told he is the new Spider-Man (let's manifest that for the future because I am here for it).
"To be part of such a humungous franchise is such a blessing and like a childhood dream come true." – Brady Noon
He has done several live action projects before including Good Boys, and another Disney+ show, Might Ducks: Gamechangers. His favorite thing about voice over work? Getting to show up to record in sweatpants. I think we would all be right there with you, Brady.
Taking on the role of someone that many kids around the world know and love could have been intimidating, but Noon came in prepared. He great up on the live action films, as well as the books. Diary of a Wimpy Kid is something that he has always loved and felt attached to, so he was over the moon to even have the chance to audition for the voice of Greg.
"I was very excited. Not even the fact that I was auditioning for this incredible role, but just he fact that they were making another movie also made me very excited." – Brady Noon
Brady Noon feels that a lot of people can relate to Greg, or Rowley, or at least one character in the Diary of a Wimpy Kid franchise. When asked to describe Greg he says he is your typical Middle School kid who is just trying to fit in — and just trying to find out who his real friends are and where he wants to be in life. Which truly is something that every one can relate to at some point in their lives.
One of the most shocking things that was learned from this interview is that none of the voice cast was able to meet in person. This is of course due the state of the world for the last nearly two years, but they did not even record together on Zoom. Sure, they met on Zoom now and then, but they all recorded separately. Having watched the movie, this is never obvious and is a true testament to the editing team, as well as the performers.
Noon says that he is thankful for their incredible script supervisor who was a cowboy to read with. Once he put himself in Greg's shoes, it was easy for him to get to where he needed to be, performance wise, and he feels like it came out pretty natural (and he is right).
Full Brady Noon Interview
Be sure to check out my full interview with the voice of Greg Heffley, Brady Noon. There is so much more that we talked about and you don't want to miss it.
Diary of a Wimpy Kid is a laugh out loud, family friendly film that teaches kids it is OK to make mistakes and to value true friendships. A great introduction to the franchise for newbies, and a fun addition for long time fans.
About Diary of a Wimpy Kid
The first book in Jeff Kinney's worldwide bestselling series comes to Disney+ in the all-new animated adventure "Diary of a Wimpy Kid." Greg Heffley is a scrawny but ambitious kid with an active imagination and big plans to be rich and famous – he just has to survive middle school first.
To make matters worse, Greg's lovable best friend Rowley seems to coast through life and succeed at everything without even trying! As details of his hilarious – and often disastrous – attempts to fit in fill the pages of his journal, Greg learns to appreciate true friends and the satisfaction that comes from standing up for what is right.
Directed by Swinton Scott ("Futurama") and written and produced by Jeff Kinney, "Diary of a Wimpy Kid" features the voices of Brady Noon ("The Mighty Ducks: Game Changers") as Greg Heffley, Ethan William Childress ("mixed-ish") as Rowley Jefferson, and Chris Diamantopoulos ("Silicon Valley") as Frank Heffley.
Diary of a Wimpy Kid is available exclusively on Disney+ now!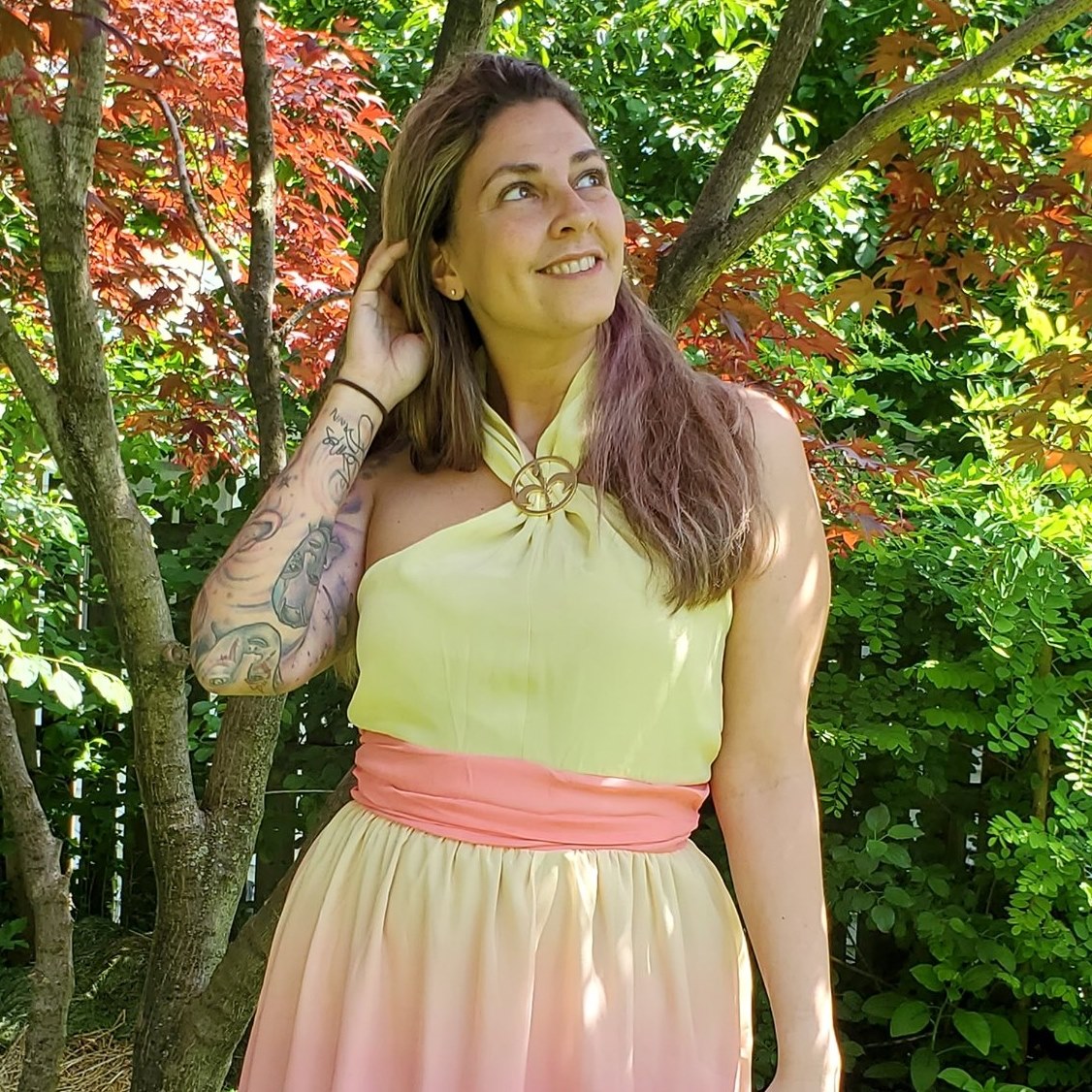 Tessa Smith is a Rotten Tomatoes Tomatometer-approved Film and TV Critic. She is also a Freelance Writer. Tessa has been in the Entertainment writing business for almost ten years and is a member of several Critics Associations including the Hollywood Critics Association and the Greater Western New York Film Critics Association.