House of Gucci had a lot of potential, but in the end it is a complete mess with only a handful of positive aspects.
Take one look at House Of Gucci's cast list and it can be assumed this will be a phenomenal film. Unfortunately, think again. This movie is a complete mess, and not in a good, full of family drama and suspense way. The entire cast tries on different Italian accents, some of which are completely offensive. It drags on for far too long, clocking it at two and a half hours. While some actors try their very best to do what they can to make it somewhat enjoyable, others feel like they are tearing it down on purpose — because they can't possibly think that they are bringing something good to the table.
House Of Gucci tells the true story of Patrizia Reggiani and Maurizio Gucci and the fashion empire that is Gucci. This movie has all the aspects of a drama filled messy movie that works, but it just doesn't. There is sex, betrayal, revenge, and even murder. So why doesn't it work? Well, let's start with the positive things first.
What Works With House Of Gucci
Hands down the best part of House Of Gucci is the chemistry between Adam Driver (Maurizio Gucci) and Lady Gaga (Patrizia Reggiani). The first thirty minutes or so focuses on them and while the movie isn't off to a great start, it can't be labeled as bad at this point either. The two play off each other very well and make for some of the best moments of the film. There is an awkwardness between them that feels real and relatable.
It is clear that these two actors put everything into these roles. They tried their best with the dialogue, script, and direction, but in the end they just cannot save this movie. Lady Gaga becomes Patizia and she tries — she really tried. Viewers will almost feel bad for her, as it is clear she is doing what she can to carry the movie but eventually, she just can't anymore.
The costumes, hair, and makeup, are also standouts of House Of Gucci. They are spectacular. From the day to day clothing, to the cast's outfits at the ski lodge. There is no misstep when it comes to this aspect of the film. So even if it is a struggle to watch, at least there is something pleasing and interesting to take in. Right?
What Doesn't Work With House Of Gucci
There is a lot about this movie that just does not work, unfortunately. It would have been beneficial for the cast to get together ahead of time and decide which way they were going to go with their accents. Because literally every single person is doing a different version of an Italian accent. Jared Leto (Paolo Gucci) actually sounds like he took his inspiration from the Super Mario Brothers. Yes, I was completely embarrassed for him whenever he opened his mouth.
None of the cast feels like they are in the same movie, besides Gaga and Driver at times. While Jeremy Irons (Rodolfo Gucci) and Al Pacino (Aldo Gucci) are good in their roles, they still feel out of place. This is largely due to the writing, and not their individual performances.
The dialogue is very poorly written and most of the conversations do not feel realistic at all. Somehow this amazing cast just never finds their stride together. Which is sad because there is massive potential here.
House Of Gucci is also brought down because of the run time. If a movie is two and a half hours, it better earn that length, and this one does not. If it was either made into a series, with more time to flesh out certain characters and moments, or whittled down to an hour and forty-five minutes or so, it likely would have worked much better. The moment everyone who knows this story is waiting for happens with just five minutes remaining. Making the whole thing feel like a big "why did I bother?".
Overall Thoughts
House Of Gucci certainly has its good moments. Lady Gaga is fantastic, and has earned several Best Actress nominations for her work in this movie. She tries with every fiber of her being to make this movie worth watching, but unfortunately she just can't save it. The costume design, as well as hair and makeup, should be applauded but again, they still don't make this movie any better.
What should have been a fun messy movie, is an actual hot mess messy movie. The ensemble cast never finds their groove together and all feel like they are in different movies. The length does House Of Gucci no favors.
About House Of Gucci
House of Gucci is inspired by the shocking true story of the family behind the Italian fashion empire. When Patrizia Reggiani (Lady Gaga), an outsider from humble beginnings, marries into the Gucci family, her unbridled ambition begins to unravel the family legacy and triggers a reckless spiral of betrayal, decadence, revenge, and ultimately… murder.
House of Gucci is in theaters now.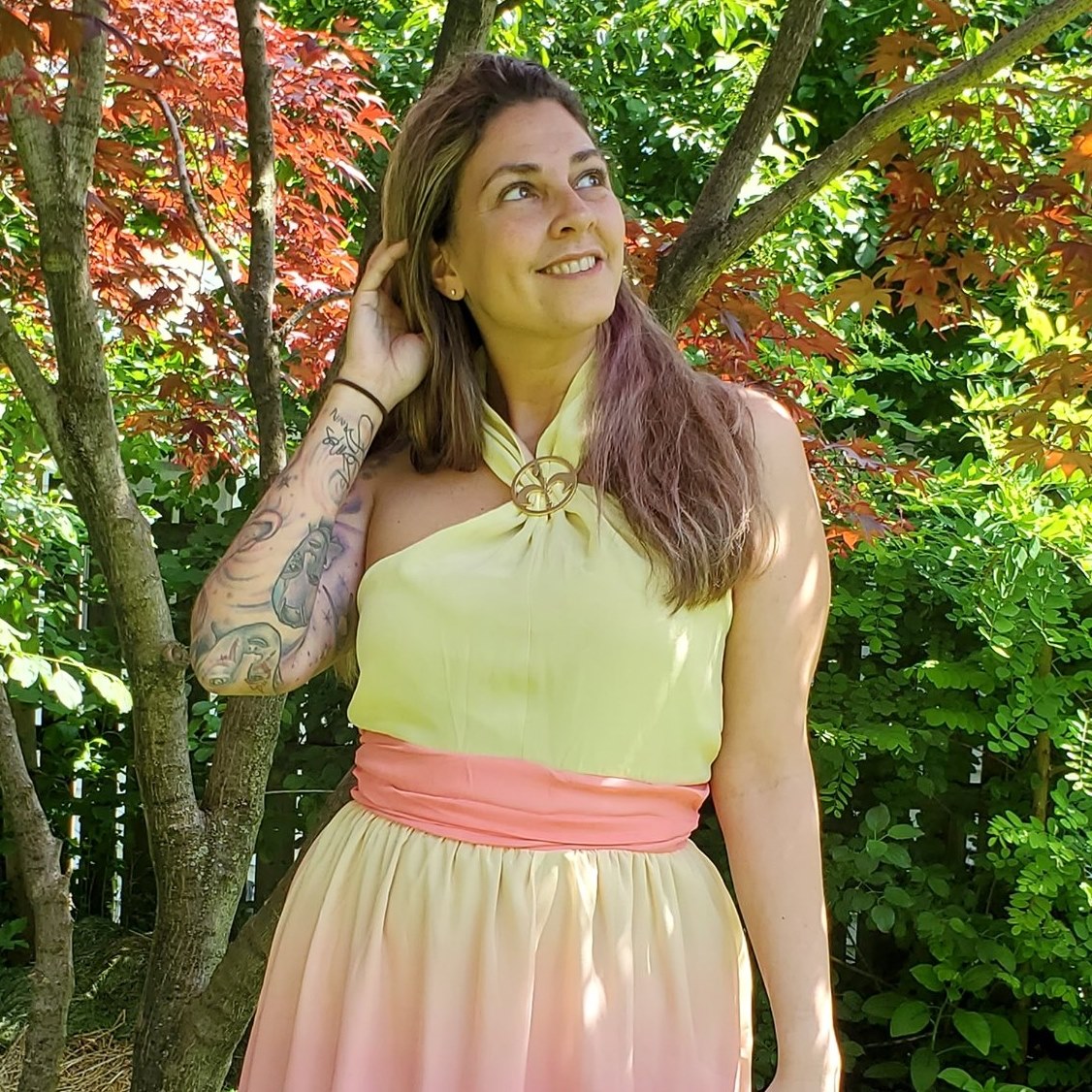 Tessa Smith is a Rotten Tomatoes Tomatometer-approved Film and TV Critic. She is also a Freelance Writer. Tessa has been in the Entertainment writing business for almost ten years and is a member of several Critics Associations including the Critics Choice Association, Hollywood Critics Association, and the Greater Western New York Film Critics Association.