King Richard is a film based on the life of Richard Williams, Venus and Serena Williams' father. During the King Richard press conference, there were a lot of fun facts about the cast and filming shared.
King Richard is a movie that means a lot to Serena and Venus Williams because it is all about their father, and their lives. During the press day to promote it, we attended a press conference with the cast and the people behind this film. It was immediately obvious that blood, sweat, and tears went into the making of King Richard, and that this group of people have become a family throughout the process.
We dove into the creation of this movie, what it was like on set, and what it means to the Williams sisters. Of course, we asked the actors about portraying these real life people as well, how they prepared, and if it was intimidating.
Participating Talent:
Will Smith (Richard Williams)
Aunjanue Ellis (Oracene 'Brandy' Williams)
Saniyya Sidney (Venus Williams)
Demi Singleton (Serena Williams)
Tony Goldwyn (Paul Cohen)
Jon Bernthal (Rick Macci)
Reinaldo Marcus Green (Director)
Venus Williams (Executive Producer)
Serena Williams (Executive Producer)
Isha Price (Executive Producer)
Zach Baylin (Writer)
Tim White (Producer)
Trevor White (Producer)
Fun Facts From The King Richard Press Conference
The press conference for King Richard lasted nearly and hour yet it flew by because it was just so much fun to watch. It is clear that this cast have become friends, and family, for live. Here are some of the fun facts that were learned throughout the press conference.
Saniyya Sidney Learned To Play Tennis…With Her Off Hand
"Saniyya and Demi had to learn how to play tennis like two of the greatest tennis players of all time. When I had to try to learn how to play Muhammad Ali, I know how daunting that is. There are professional fighters who can't move and fight like Muhammad Ali. There are professional tennis players that can't play like Venus and Serena." – Will Smith
As if that praise from the talented Will Smith himself was not enough, he went on to further praise Saniyya Sidney. He wanted to make sure the world knows that not only did she learn how to play tennis like Venus — Saniyya is left handed. Therefore she had to learn to play tennis like one of the greatest tennis players of all time with her off hand.
Will Smith Has Always Looked Up To Richard Williams' Parenting Style
Will Smith says that there is an interview with a 13 or 14 year old Venus where Richard Williams snaps on the reporter and says "Now she done said what she done said with a whole lot of confidence." that he remembers watching in real time and the look on Venus' face burned into his heart.
He said he wants his daughter to look when he showed up. That interview changed his parenting at that time, and that is when he fell in love with Richard Williams. So when the opportunity to portray him came up, he didn't even have to think twice. He knew he wanted to show a father protecting a daughter like that to the world.
Aunjanue Ellis Credits The Filmmakers For Insisting Oracene Would Not Be In the Shadows
Aunjanue Ellis plays Oracene 'Brandy' Williams in King Richard and many have said that she shines in this movie, and helps to bring the family dynamic together. There is a scene in the living room where she gets into it with Richard, that is rare in films like this. All too often it is one parent in the front, and one in the background.
"We have these stories where you have the heroic male figure, but to do something where we did not see that Miss Oracene was a co-conspirator of this crazy dream would have been dishonest. We worked on that and tried to give her the presence that she deserved to have, because that was the truth." – Aunjanue Ellis
Bringing Authenticity to the Williams Sisters
Demi Singleton and Saniyya Sidney did a lot of research after learning they would portray the Williams Sisters. They wanted to be sure that every single thing they did was real because this is not their story, it is theirs. The first time they met Venus and Serena was on the set of King Richard, when they surprised them.
"They spoke to us about everything but tennis, which was actually funny. We spoke about their life, their childhood, the people that they dated growing up. It was just a cool conversation and we got to speak to them as people. They are two women that I have looked up to my entire life so it was really fun to get to know that side of them." – Demi Singleton
Tony Goldwyn Had Long Conversations With Paul Cohen
Tony Goldwyn portrays Paul Cohen, who was the Williams Sisters' coach. He says that the thing that drew him most to this character was what was written in the script, about his heart.
"Even though we have a contentious relationship, there's this playfulness to it and a mutual respect. I reached out to the real Paul Cohen, and had long conversations with him, and asked him about his relationship with the Williams family, and Venus and Serena, but also about how he approached coaching kids." – Tony Goldwyn
Tony Goldwyn says that Paul said exactly what he wanted him to say — it's about family, giving it heart, and making it something joyful. He expressed tremendous love for the family and also admiration for Richard. This conversation validated what Tony read in the script.
About King Richard
Armed with a clear vision and a brazen 78-page plan, Richard Williams is determined to write his daughters, Venus and Serena, into history. Training on Compton, California's neglected tennis courts—rain or shine—the girls are shaped by their father's unyielding commitment and their mother's balanced perspective and keen intuition, defying the seemingly insurmountable odds and prevailing expectations laid before them.
Based on the true story that will inspire the world, "King Richard" follows the uplifting journey of a family whose unwavering resolve and unconditional belief ultimately delivers two of the world's greatest sports legends.
King Richard is in theaters & on HBO Max now.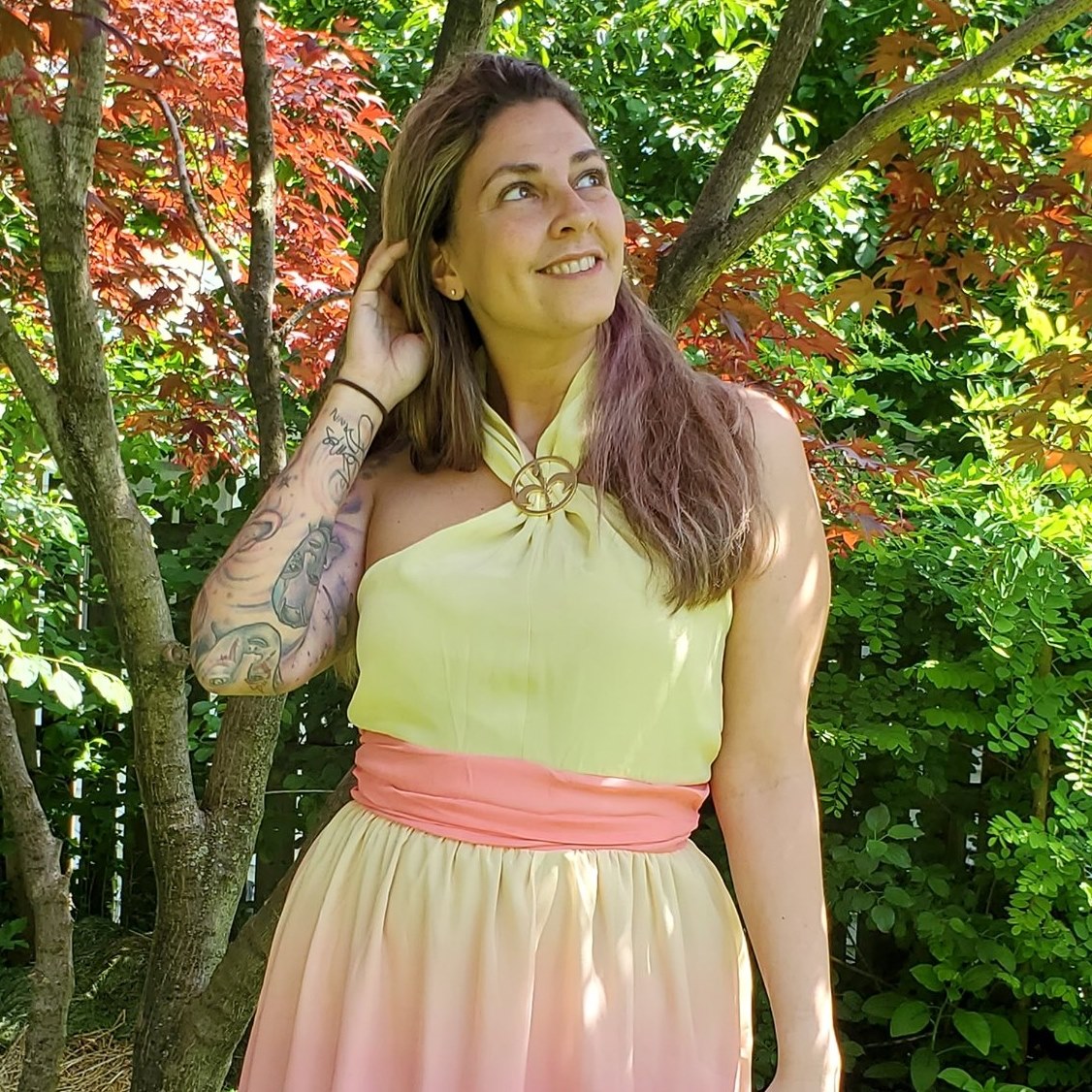 Tessa Smith is a Rotten Tomatoes Tomatometer-approved Film and TV Critic. She is also a Freelance Writer. Tessa has been in the Entertainment writing business for almost ten years and is a member of several Critics Associations including the Hollywood Critics Association and the Greater Western New York Film Critics Association.