Finch is a touching film that showcases just how incredibly talented Tom Hanks is. A slow burn, but worth it in the end.
Finch is a heartwarming film that perfectly showcases Tom Hanks' talent, considering he is pretty much the only human in this entire, two hour long, movie. There are underlying lessons of trust, friendship, parenting, and the environment, but ultimately this is a story about love and humanity. It is a slow burn, but interesting enough to keep viewers engaged throughout.
Finch tells the story of a man, in a post apocalyptic type world, who is trying to help a dog survive. He doesn't even seem to care too much about living himself, he just wants to make sure there is someone around to take care of his dog when he dies.
So he builds Jeff, an innocent robot who has a lot to learn about life, humanity, and this new world, very quickly. This leads to some funny moments, that help to break up this slow burn drama. In the end though, Tom Hanks is the one that carries this movie, and truly showcases his incredible talent.
What Works With Finch
The pest part about Finch is the story and just how heartwarming it is. Viewers will likely turn this on for Tom Hanks, but stay for the tale that is so wonderfully woven throughout these two hours. As certain, tiny details are revealed, this film becomes more and more powerful. It touches on a dying world, and how humans have reacted to it, but at the core it is a man and his dog and his robot.
The crazy thing about this movie is it seems like this is a story that could actually happen, and that is a bit scary. Humans are not caring for the Earth as we should, so some kind of environmental apocalypse feels right around the corner sometimes. Because of this, Finch is easily relatable.
Tom Hanks is at the forefront of this film. He carries it with his long monologues and conversations with his dog and robot. He is one of the best actors, especially in dramatic roles, and it audiences will be in awe watching him work in this movie. He feels so human, with the way his emotions change so quickly at times.
However, with the added chemistry between him and Caleb Landry Jones who voices Jeff, this movie becomes about so much more. He is teaching this robot about humanity, and it is truly touching. Caleb Landry Jones also gets to showcase his talents here as a voice actor, and most certainly has a future in it.
While Finch is clearly a drama, there is some humor in here too. Mostly thanks to Jeff the robot. He is like a child who is learning about the world, sucking it all in, and he makes mistakes. His conversations with Finch, played by Tom Hanks, are inquisitive, full of heart, but also laughable at times.
The sets are impressive in Finch. Inside the bunkers and abandoned stores it really feels like the end of the world. But then when the story moves to outside, it is sometimes so stunning that it takes your breath away.
What Doesn't Work With Finch
Finch clocks in at just under two hours, which is honestly a bit too long. Because of this longer runtime, and the fact that there is only a handful of characters, this movie drags a bit in the middle. Fortunately there are some suspenseful moments and action that help to move the pacing along.
This movie is slow to start as well, thanks to the world building that needs to be done. However, this can all be overlooked because viewers will likely be captivated by the story being told, even if they check their watch once or twice.
One more thing to note is that sometimes the robot, Jeff, looks a bit choppy when moving. Particularly when he is running back and forth after learning to walk. This is a nitpick though, and likely there on purpose to show how he moves, and how he learns to move.
Overall Thoughts
Finch is a touching story about a man, his dog, and his robot. Jeff steals the show with his innocence, but it is Tom Hanks vulnerability and the pressure he feels to make sure that his dog will be taken care of when he is gone that makes this movie what it is.
Tom Hanks is an acting legend, which has been proven many times, and Finch is simply another argument for his talent. He carries this movie, nearly himself, for two hours. While there are some slow moments and some pacing issues, in the end they don't take much away from the movie.
A story about humanity, trust, and love, Finch is a must see. Oh, and have those tissues handy because you just might need them.
About Finch
In "Finch," a man, a robot and a dog form an unlikely family as Tom Hanks stars in a powerful and moving adventure of one man's quest to ensure that his beloved canine companion will be cared for after he's gone. Hanks stars as Finch, a robotics engineer and one of the few survivors of a cataclysmic solar event that has left the world a wasteland.
But Finch, who has been living in an underground bunker for decade, has built a world of his own that he shares with his dog, Goodyear.
He creates a robot, played by Caleb Landry Jones ("Get Out," "Three Billboards Outside Ebbing, Missouri"), to watch over Goodyear when he no longer can. As the trio embarks on a perilous journey into a desolate American West, Finch strives to show his creation, who names himself Jeff, the joy and wonder of what it means to be alive.
Finch Premieres globally on Apple TV+ on Friday, November 5.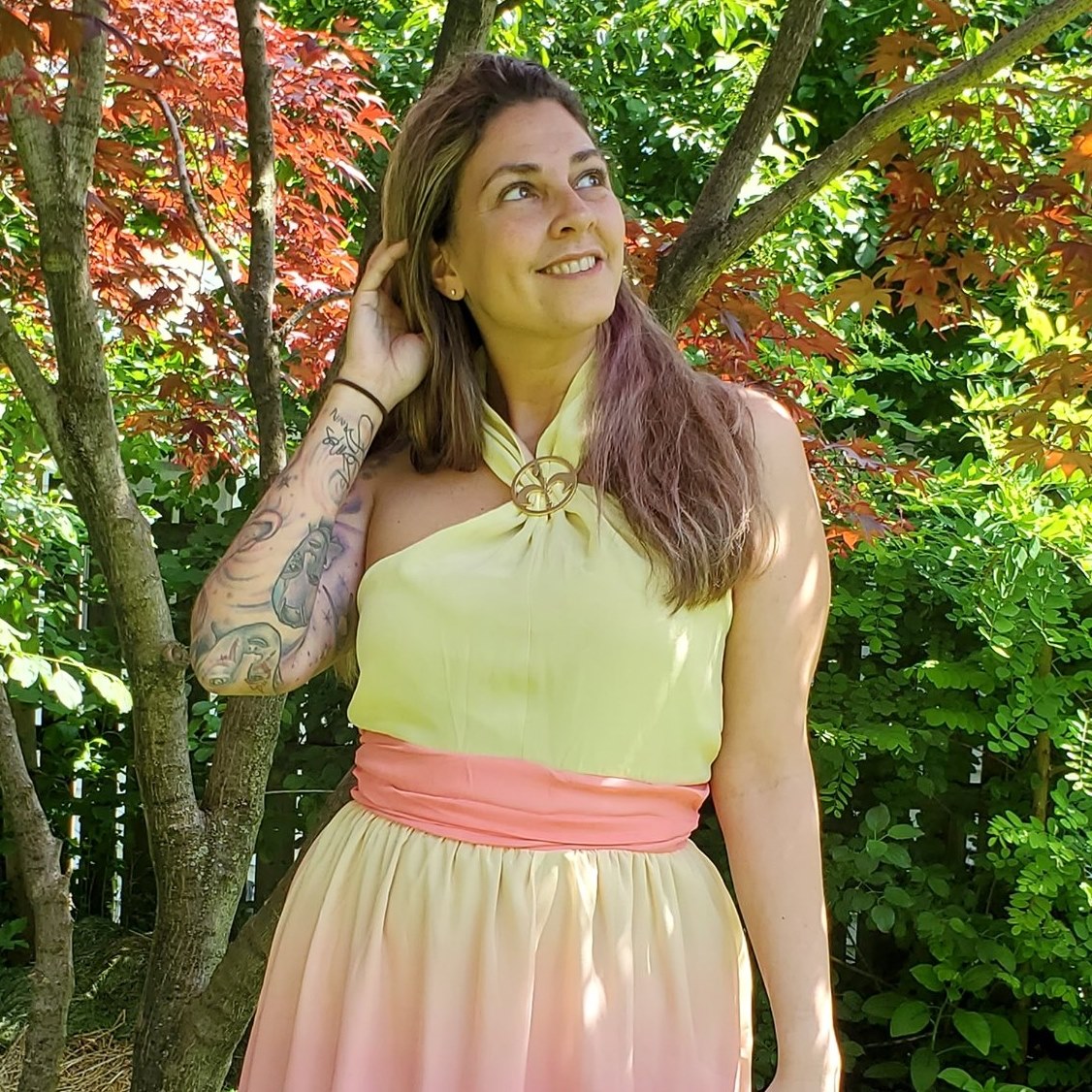 Tessa Smith is a Rotten Tomatoes Tomatometer-approved Film and TV Critic. She is also a Freelance Writer. Tessa has been in the Entertainment writing business for almost ten years and is a member of several Critics Associations including the Critics Choice Association, Hollywood Critics Association, and the Greater Western New York Film Critics Association.