There's Someone Inside Your House is a ridiculously stupid teen "horror" movie that's only saving grace is the bloody kills.
There's Someone Inside Your House starts off like a typical teenage horror movie — think Scream or I Know What You Did Last Summer. The problem is, it never gets any better. At all. While the deaths are bloody and fun, even they start to get repetitive and lack imagination as the film continues. This movie is available to watch on Netflix now but you won't be missing anything if you skip right past it.
That being said, if you are looking for a mindless slasher film that allows you to turn your brain off for a few hours, There's Something Inside Your House might be for you. It starts off like good fun, but even at just an hour and 45 minutes it feels too long. Everything that happens in between the murders starts to drag after only about thirty minutes and it never picks up.
In There's Something Inside Your House a killer is making their way through the high school — but they are not just killing kids, oh no. They are exposing their deep dark secrets to everyone in town. As soon as someone is murdered, a mass text is sent out revealing what that person was up to. It seems like no one is safe in the small town.
There are some great over the top moments, which are that way completely on purpose, but they are too few and far between to make the movie worth watching. It is very predictable and even though the writing tries to lead viewers down certain paths, it is almost impossible to stay in the dark about who the killer is. Anyone who has watched a slasher, mystery, horror movie before will figure it out early on.
Personally I hate the work woke and will not use it, but those who do will use it to describe this film. There are references to gender, race, and equality but there is a right and a wrong way to do this. Inclusion is important, but it doesn't need to be shoved down your throat with awkward conversations and forced monologues. There's Someone Inside Your House does exactly that, and it just feels gross and icky, and makes certain scenes very hard to watch.
Everything just feels far too silly and contrived in this movie, which even takes away from the kills as the story goes on. Unfortunately the cast has little to no acting experience and it shows. Most of the dialogue and writing just doesn't feel natural, causing viewers to be completely pulled out of the film. Because of this it is near impossible to connect with any of them, let alone care about them and hope they come out of it alive.
This one tries to do too much and in doing so fails to provide anything worth watching. The bloody and fun kills are the only thing that this movie has to offer, and even they get old real fast. This feels like something we have seen time and time again — and it doesn't do it any better. In fact, it does it much, much worse.
About There's Someone Inside Your House
Makani Young has moved from Hawaii to quiet, small-town Nebraska to live with her grandmother and finish high school, but as the countdown to graduation begins, her classmates are stalked by a killer intent on exposing their darkest secrets to the entire town, terrorizing victims while wearing a life-like mask of their own face. With a mysterious past of her own, Makani and her friends must discover the killer's identity before they become victims themselves.
THERE'S SOMEONE INSIDE YOUR HOUSE is based on Stephanie Perkins' New York Times best-selling novel of the same name and written for the screen by Henry Gayden (Shazam!), directed by Patrick Brice (Creep) and produced by James Wan's Atomic Monster (The Conjuring) and Shawn Levy's 21 Laps (Stranger Things).
There's Someone Inside Your House is available to watch on Netflix now.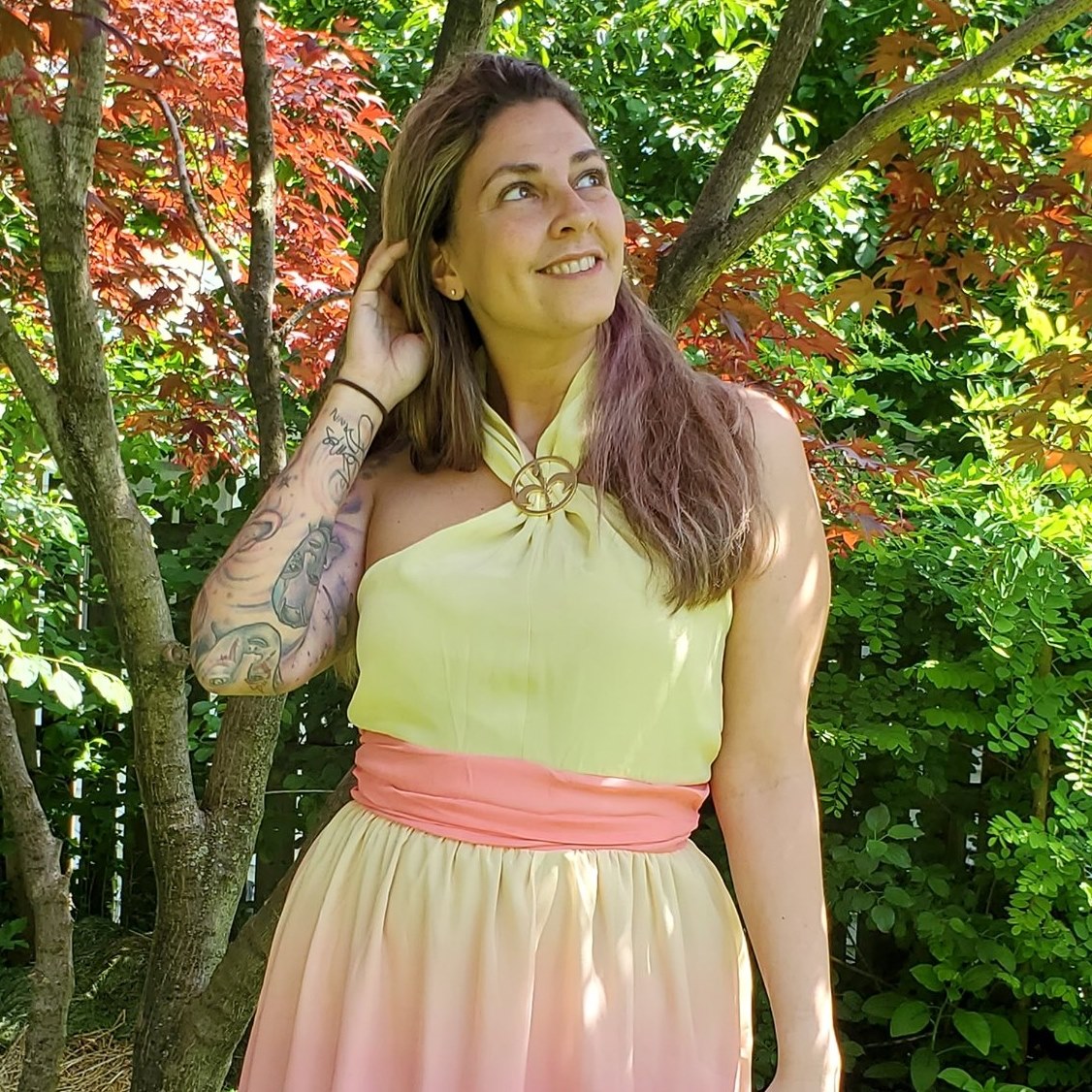 Tessa Smith is a Rotten Tomatoes Tomatometer-approved Film and TV Critic. She is also a Freelance Writer. Tessa has been in the Entertainment writing business for almost ten years and is a member of several Critics Associations including the Hollywood Critics Association and the Greater Western New York Film Critics Association.