The Addams Family 2 follows the gang as they go on a road trip — filled with predictable and expected plot points that bring nothing new to the table.
The Addams Family have been beloved for years as they starred in their own television series and many versions of movies. In 2019, a new animated version came out that introduced kids around the world to this kooky family. Now there is a sequel, The Addams Family 2, which unfortunately feels a bit too formulaic and predictable, while not even coming close to the charm of the first one.
In this sequel the Addams family goes on a road trip not only to bond, but to keep Wednesday away from a strange man that has showed up claiming that she was switched at birth. When Uncle Fester tells a story about the night she was born that reveals he juggled all of the babies and might have mixed them up, Morticia and Gomez are worried there could be some truth to it.
What Works With The Addams Family 2
What intrigued me about the first film is the star studded talented voice cast like Oscar Isaac, Finn Wolfhard, and Charlize Theron. Many of them returned for the sequel, but not all of them. Most notably, Finn Wolfhard did not return as Pugsley, and is replaced by Javon 'Wanna' Walton. While this voice change is noticeable, is isn't a big enough distraction from the movie to pull the audience out of it. It is easy enough to overlook them and by the time viewers are about ten minutes in, they will likely forget all about it.
As for the animation style it feels very similar to the first film. This is not necessarily a bad thing, it just doesn't give much of an updated feel.
The best part of The Addams Family 2 hands down is the ending. I am not saying this is because the film is over, although that is a perk parents will appreciate, but because of Snoop Dogg's performance as Cousin IT. He performs a song that is both fun and entertaining that is easy to sing along with and dance to.
There are also some fun scenes during the credits showing the family traveling around the world. These could have been saved for a third film, which it does feel like the ending sets up for, but I suppose that could always be done anyways.
What Doesn't Work With The Addams Family 2
The biggest issue with The Addams Family 2 is that the overall plot feels extremely predictable. There is no doubt that Wednesday is an Addams child — just by her appearance alone. Sure, if she was raised as an Addams that is where her personality would come from, but she is the spitting image of Morticia with her hair, skin color, and facial features. So to even think that she might have been switched at birth doesn't feel believable at all. For me, this pulled me out of the story from the start, because there was no way it was going to go in that direction, no matter how much the dialogue tried to make me think it.
Taking the family away from the house, in order to get them out of their comfort zone, might sound good on paper, but the house is basically a character of its own so doing so just feels wrong. Only having very small glimpses of the house here and there, when they show what Grandma is up to, is not nearly enough and becomes quite a large issue in the movie. A better way to handle it would have been to have the road trip be half, or less than half, of the film, and showing them return to it in the middle.
Uncle Fester's body changes side story just feels completely unnecessary and out of place. The script certainly tries to make a point for it, but it just feels like too much muddling with the main plot point. It takes away from Wednesday being the focus of the movie, and adds in a whole lot of ridiculousness. As for the large action scene towards the end, it is clear this was to be a giant climax, but it became way too convoluted that it was difficult to watch. With animal parts everywhere it was a lot to take in, and ruined the resolution of the movie.
For a movie that is only 90 minutes long, it feels a lot longer. This is largely because of the writing and dialogue. To say it is rough is an understatement. Yes, this is written for kids, but it comes off as for families too and that just is not the case. Kids will likely enjoy this movie, yes — there are enough immature jokes to keep them entertained. However, a lot of parents are going to the looking at their watches and begging for this one to end.
Overall Thoughts
The first The Addams Family might not have been perfect, but it was a lot better than this sequel. Both are clearly made for kids, while being packaged like they are made for families. Unfortunately there is just too much focus on the immature jokes and iffy dialogue to keep older children and parents entertained for the entire 90 minutes in The Addams Family 2. It certainly has its moments where everyone will chuckle, but the laugh out loud ones are missing.
The overall plot is far too predictable because the focus on Wednesday being switched at birth is completely unbelievable. The doubt of it even being possible looms over the entire viewing of the film, and pulls the audience out of it. Even some children will feel this is a silly concept, and know there is no way it would be true.
The Addams Family 2 doesn't bring anything new to the table and unfortunately will be a big miss for most families. There are some good moments, but they are overshadowed by the bad. Still, the voice cast should be applauded as they did what they could with what they were given. Seems like Finn Wolfhard had his reasons to not return, and who could blame him?
About The Addams Family 2
Everyone's favorite spooky family is back in the animated comedy sequel, The Addams Family 2. In this all new movie we find Morticia and Gomez distraught that their children are growing up, skipping family dinners, and totally consumed with "scream time." To reclaim their bond they decide to cram Wednesday, Pugsley, Uncle Fester and the crew into their haunted camper and hit the road for one last miserable family vacation.
Their adventure across America takes them out of their element and into hilarious run-ins with their iconic cousin, IT, as well as many new kooky characters. What could possibly go wrong?
The Addams Family 2 hits theaters and Streaming on October 1st.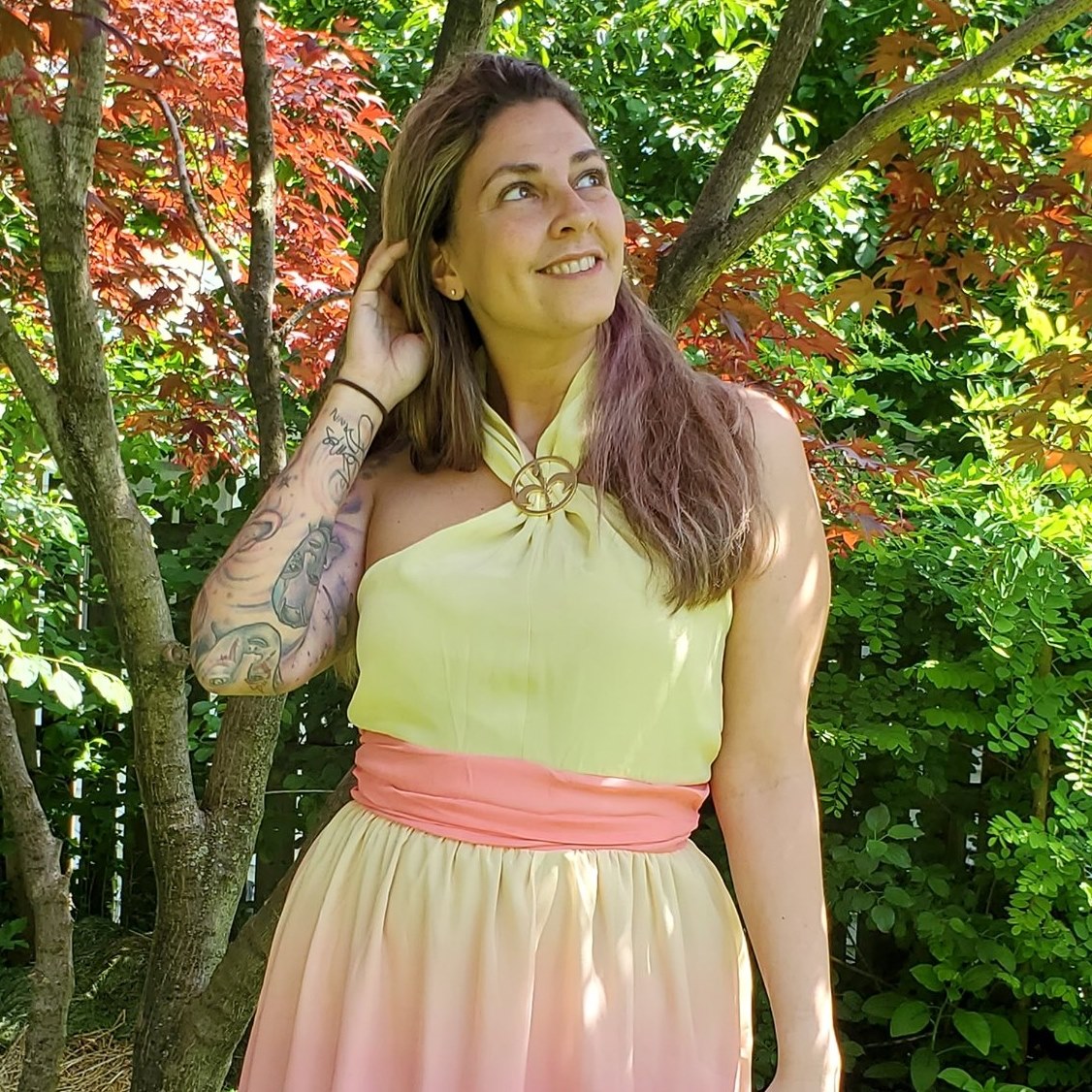 Tessa Smith is a Rotten Tomatoes Tomatometer-approved Film and TV Critic. She is also a Freelance Writer. Tessa has been in the Entertainment writing business for almost ten years and is a member of several Critics Associations including the Hollywood Critics Association and the Greater Western New York Film Critics Association.