Ted Lasso took the world by storm last year as a beacon of hope and positivity, but Ted Lasso season 2 just ended with a whole lot of heartbreak and betrayal.
Ted Lasso is one of the most popular shows on the planet very much in thanks to how well it is written, and the positivity and hope that come from it. However, Ted Lasso season 2 has just ended and while there is a little bit of that happiness sprinkled in there, it mostly ends in heartbreak and betrayal. This is setting up for a great season 3 that fans are sure to already be chomping at the bit for.
A lot has gone on this season and Ted Lasso has been unafraid to dive into mental health, which is so important — especially after the last year or so that we have gotten. To be able to focus on something that is so taboo to talk about (and really shouldn't be) is a bold move, and it pays off episode after episode.
The Ted Lasso Season 2 finale is here now and gives fans just a little bit of positive, while also ripping away a few of the things they hold dear about the series. Read on for a spoiler filled recap and review, and let us speculate about season 3 together.
Warning: Spoilers for the Ted Lasso Season 2 Finale.
Ted Lasso season 2 as a whole has been fantastic. Even better than the first, which is saying a lot. Fans get to know these characters on a deeper level and see them confront their fears, hopes, dreams, and feelings. Ted has been struggling with panic attacks, which he deals with in a healthy way — by speaking with a trained doctor about it.
The issue lies in the fact that everyone knows about his mental health right now, and the way that some are handling it is exactly why it has become so hard to talk about openly. The sports announcers go so far as to say on air that Ted is not fit to coach the team — something that is proven wrong time and time again.
So after the game, during the press conference, Ted decides to open up about it all. He goes on record saying that the way people talk about mental health is just not right.
Admittedly it was a bit strange to see Roy get in touch with his feelings when talking with the "Diamond Dogs" about Keeley's Vanity Fair article. They didn't use a single photo he was in, which honestly was the right choice. The article is about Keeley being a strong boss lady and to have a man in the photos with her just wouldn't fit. But he gets his feelings hurt and expressing them is, well, bizarre but lovely for this character.
Roy has grown a lot this season as well. Not only is he fully embracing his love for the sport, even going so far as to become a coach for Richmond, in the finale he forgives Jamie for telling Keeley he still loves her. Something he might very much regret come the start of season 3. He gifts Keeley with a 6 week vacation during the off season but since she is going to be giving a lot of time and effort to her new PR film, she says she cannot go.
Keeley is another character that has grown so much since we first saw her. Fans will be thrilled to see her running her own company — and are sure to cry during the scene where she tells Rebecca, who is so SO proud of her. Seeing a strong female friendship on screen, where two women lift each other up instead of tearing each other down, is amazing. This is all too rarely the case and something that should be showcased more.
As for Sam — well, he decides to stay with Richmond. His father tells him that the universe will give him signs and just then he sees several kids playing football with his jersey on. He knows the right thing to do is stay there, and spread his positive influence to the community.
During the funeral episode Rupert gave Rebecca his remaining shares of Richmond. This felt like a nice gesture at the time but it turns out it was all to benefit him as fans learn in the finale that he has purchased a new football club — something that is sure to be a focus of the next season.
Ted knows that Nate is the anonymous source for the article exposing his panic attack however he doesn't confront him on it. In fact, he doesn't even tell anyone about it. Coach Beard figures it out though, because it is the most obvious person. Ted tells the team that he should have been the one to tell them, not Trent Crimm, and they are all massively supportive of him, going so far as to say they will beat up whoever did this to him. Another opportunity for Ted to throw Nate under the bus, but he refuses.
Nate gets nastier and nastier throughout the episode, which seems to be coming from a jealous place. When Ted finally asks him what is wrong and why he is so mad at him, Nate says it is because Ted made him feel like the most important person to him, and then pushed him aside. In all fairness to Nate this does feel true, but Ted has had a lot on his plate this season, and it feels like he is doing the best he can.
Trent Crimm has been fired by the paper for revealing a source, something he admitted to. Hopefully we still see him in Season 3 as he has become a comedic staple of the series.
Back in the very first episode of Ted Lasso Season 2 Dani Rojas inadvertently killed their mascot with a penalty kick. In the finale Jamie Tart allows him the chance to kick the tying penalty shot goal, which will solidify Richmond moving up. Dani seems nervous at first but has a good chuckle when he sees the new mascot with a helmet on. Of course he makes that goal, bringing Ted Lasso season 2 around full circle.
What's In Store For Ted Lasso Season 3?
The very end of the episode sees a several time jumps in order to let the viewers know what happened during the off season, and where we are at the start of it. To say that this will have fans begging for season 3 to start, and hating someone they possibly used to love, is an understatement.
After everything that Keeley and Roy have gone through together, it is up in the air if they remain together after his six week vacation. Season 3 is sure to tackle what happened during their time apart, and where they stand with one another. Roy seems semi interested in the teacher, and Keeley is so busy being a boss lady now, she just might not have room for him in her life — at least he feels that way.
Sam is shown purchasing a building which he says will become a Nigerian restaurant, further solidifying his roots with Richmond. When he decided to stay told Rebecca (while looking at Ted) that he wasn't staying because of his feelings for her, but because of his life path. Will they end up together though? Who knows. This is sure to be a topic of Season 3.
However, the biggest betrayal is coming.
After Ted gave Nate the opportunity to shine, and pushed him to be his best, he continues to push back. Perhaps he just needs someone to coddle him all the time, or he is feeling left out with Ted having his own issues to deal with. We already know that he called Trent Crimm and gave him the expose on Ted, and then ripped the BELIEVE sign that has become a staple for so many after a rough 18 months, but the final shot of the season shows he is going too far.
It is revealed that he is now a coach for Rupert's football club. This rivalry feels like the main topic of Ted Lasso season 3 — and we can't wait.
About Ted Lasso
Jason Sudeikis plays Ted Lasso, a small-time college football coach from Kansas hired to coach a professional soccer team in England, despite having no experience coaching soccer.
About Ted Lasso Season 2 Finale
Inverting the Pyramid of Success – Richmond gets their final chance to win promotion as Ted deals with the fallout of Trent Crimm's painfully honest exposé.
Ted Lasso Season 1 and 2 are available to watch now on Apple TV+.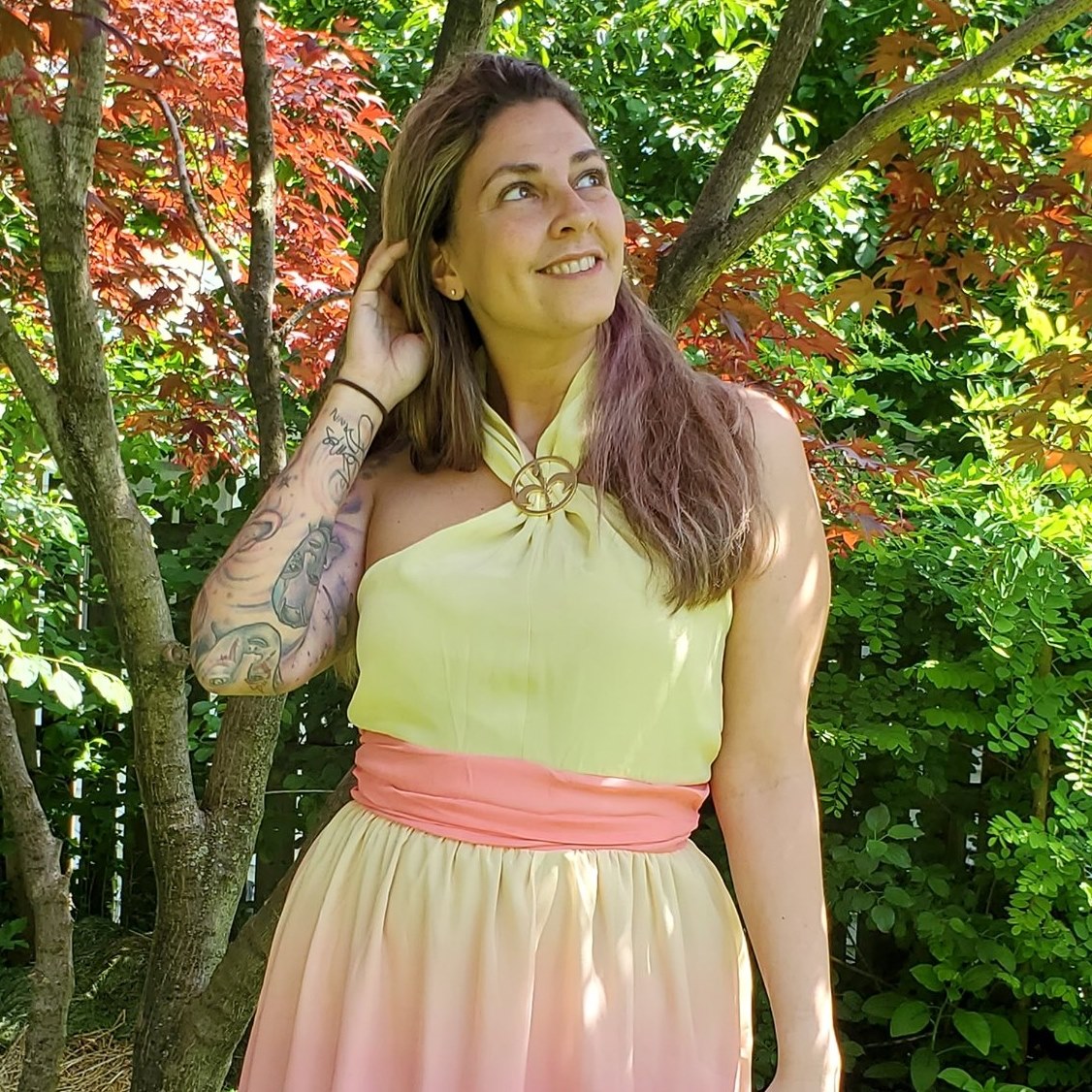 Tessa Smith is a Rotten Tomatoes Tomatometer-approved Film and TV Critic. She is also a Freelance Writer. Tessa has been in the Entertainment writing business for almost ten years and is a member of several Critics Associations including the Critics Choice Association, Hollywood Critics Association, and the Greater Western New York Film Critics Association.