LEGO Star Wars: Terrifying Tales is a fun Halloween special available on Disney+ that is fun for both Star Wars fans and fans of horror!
There is a whole lot to love about LEGO Star Wars — and the Halloween special Terrifying Tales is the latest one to add to the list. Fans of Star Wars will enjoy all the nods and jokes, but there is a lot in here for fans of horror in general as well. As seen in the trailer there are moments adapted from The Shining, the Monkey's Paw, and more!
Similar to the LEGO Star Wars: Holiday Special there are multiple stories being told inside one larger story. At the start of this 45 minute long special, Poe Dameron and BB-8 find themselves crashed on Mustafar, where Graballa the Hutt is turning Darth Vader's fortress into a destination hotel. A strange and creepy man from Darth Vader's past is still there, and doing everything in his power to unlock the secrets of his master's castle.
As the special goes on, several different spooky stories are told — each with a hint to Star Wars and a hint to a classic horror movie or story. This is what makes the special so fun. It is very similar to the holiday one so if you were not a fan of that, you likely will not enjoy the Halloween special.
Overall the story is a complete blast for fans that can appreciate things in the franchise being poked fun at. There is a story about Luke Skywalker, a story about Kylo Ren, and my personal favorite one about Darth Maul and General Grievous.
Fair warning though, if you have not watched The Clone Wars animated series, that last one might not make as much sense to you. But for those who have, you are in for a treat!
The classic LEGO animation is a big part of this special and of course comes with gags like pieces falling off. The story itself might be a bit spooky for younger kids — there were quite a few moments that my 8 year old jumped and hid under the blanket.
That being said if you are willing to have fun with the franchise, this one is for you! A great Halloween special that will be added to the yearly must watch list for all Star Wars loving families!
A fun story that puts a Star Wars twist on well loved spooky stories — a Halloween hit for the whole family!
About LEGO Star Wars: Terrifying Tales
After the events of "The Rise of Skywalker," Poe and BB-8 must make an emergency landing on the volcanic planet Mustafar where they meet the greedy and conniving Graballa the Hutt who has purchased Darth Vader's castle and is renovating it into the galaxy's first all-inclusive Sith-inspired luxury hotel.
While waiting for his X-Wing to be repaired, Poe, BB-8, Graballa, and Dean (a plucky and courageous young boy who works as Graballa's mechanic) venture deep into the mysterious castle with Vader's loyal servant, Vaneé.
Along the way, Vaneé shares three creepy stories linked to ancient artifacts and iconic villains from across all eras of Star Wars. As Vaneé spins his tales and lures our heroes deeper into the shadowy underbelly of the castle, a sinister plan emerges.
With the help of Dean, Poe and BB-8 will have to face their fears, stop an ancient evil from rising, and escape to make it back to their friends.
"LEGO® Star Wars Terrifying Tales" premieres Friday, October 1st on Disney+!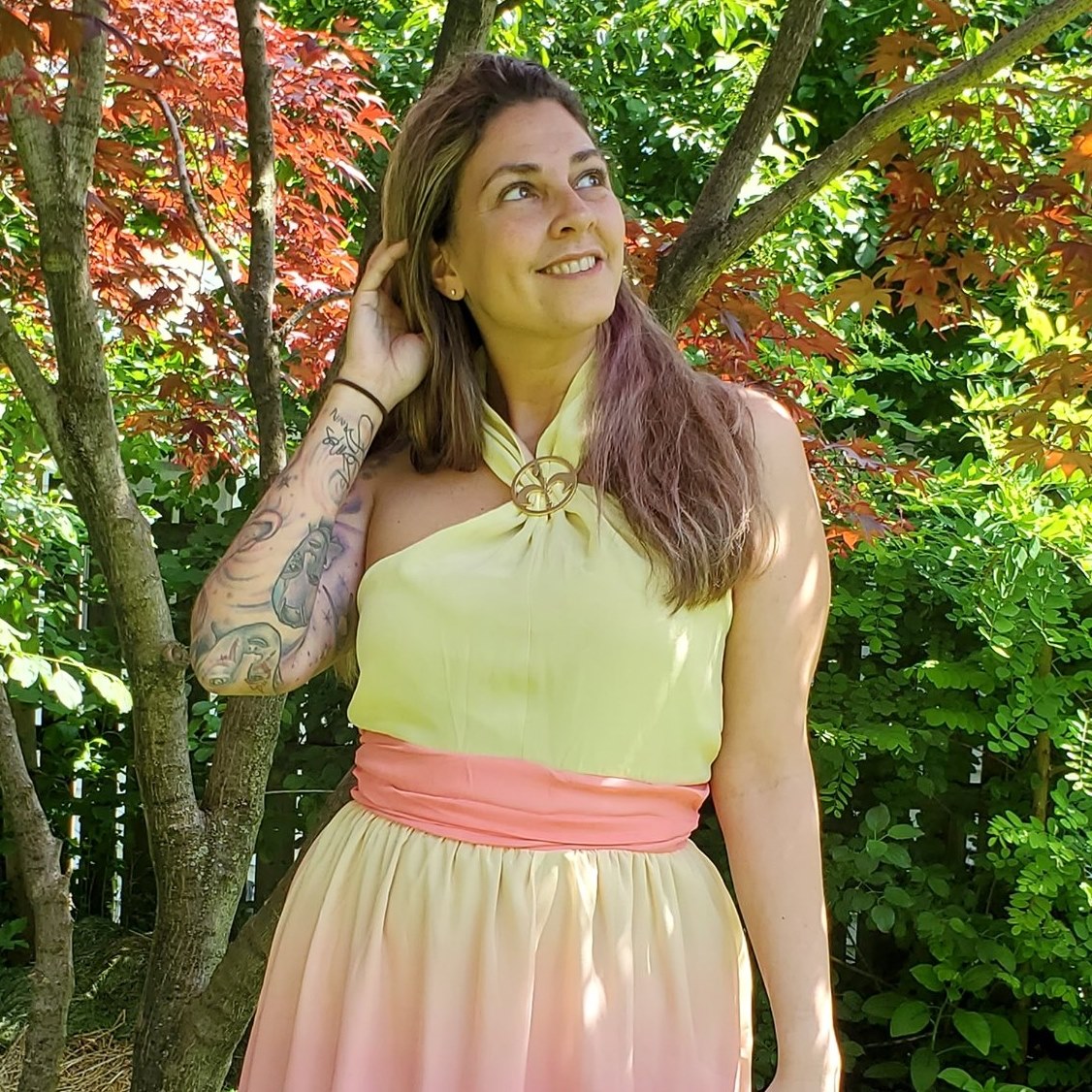 Tessa Smith is a Rotten Tomatoes Tomatometer-approved Film and TV Critic. She is also a Freelance Writer. Tessa has been in the Entertainment writing business for almost ten years and is a member of several Critics Associations including the Hollywood Critics Association and the Greater Western New York Film Critics Association.